Application and Desktop Delivery
Parallels® Remote Application Server (RAS) can publish a wide range of resources—such as applications, desktops, physicals PCs, folders, and data—to any user on any device.
Technical Flexibility
Parallels RAS enables organizations to simply deploy and manage application and desktop delivery in a variety of environments, ensuring seamless service delivery and lowering total cost of ownership (TCO). Compatibility with Windows Server 2003 R2 up to 2016 ensures access to Windows applications—even legacy ones—from anywhere. Enable your organization to be more agile with a flexible architecture that supports RDSH, virtual desktop infrastructure (VDI) with Microsoft Hyper-V, Citrix Hypervisor (formerly XenServer), VMware ESXi, Nutanix Acropolis (AHV), Scale Computing HC3, and KVM.
Virtual Desktop Infrastructure
Parallels RAS makes VDI quick, easy, and affordable. It enables organizations to deliver fully functioning virtual Windows desktops and applications that employees need. Parallels RAS allows users to be productive a nywhere by providing a Windows desktop–like experience on any device. The latest version adds significant enhancements to VDI capabilities, now supporting even more hypervisors, including Nutanix Acropolis and HPE.
Learn More
Remote desktop services (RDS)
Parallels RAS streamlines the deployment and management of Microsoft RDSH, enabling administrators to quickly publish applications and desktops through Parallels RAS Console tools. Overcome the limitations of Microsoft RDSH and securely deliver Windows applications and desktops with a local-like experience to any device, including mobile and web browsers.
Learn More
Remote PC and hosted desktop infrastructure (HDI)
Parallels RAS enables administrators to provide users with access to their PC remotely when they require full administrative permissions on the move. Empower your employees to access and work on their PC from any device, regardless of the PC's physical location. Moreover, Parallels RAS allows administrators to easily deliver dedicated remote PCs from an HDI, such as HPE Moonshot System and Atrust Remote PC Array.
Learn More
Turbo.net containerization
Parallels RAS integrates with Turbo.net containerization technology, allowing IT administrators to package applications and their dependencies into a sandboxed container. This eliminates installations, conflicts, runtime errors, missing dependencies, and legacy-compatibility issues as the applications can run on any Windows server, no matter the underlying OS. One of the major benefits is the capability to run multiple versions of the same application from the same server.
Read More
Microsoft App-V
Parallels RAS integrates with Microsoft App-V, allowing administrators to publish packaged applications and reducing the need to remediate application conflicts while running applications on the operating systems. Application updates can be delivered from a central location, streaming the delivery directly to the servers. In addition, the use of App-V's structure RDS CALs is automatically included in the license; no separate license for RDS CALs is required.
Learn More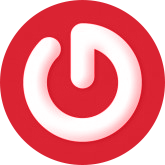 "Windows Server VDI – Microsoft Service Provider Licensing Agreement (SPLA) licensing can be very tricky and costly when it comes to VDI. For VDIs using Windows 7, 8, and 10, SPLA does not make it simple for any service providers (xSPs) to keep costs below $100 per virtual machine per month. The alternative for these desktop-as-a-service (DaaS) customers is to deploy Windows Server Datacenter instances instead."