Solutions for Businesses with Less Than 2,000 Employees
Parallels Remote Application Server (RAS) allows businesses with less than 2,000 employees to achieve enterprise-grade virtualized application, desktop, and data publishing. It offers organizations a streamlined path to mobilize their workforce while reducing operational costs and enhancing user experience.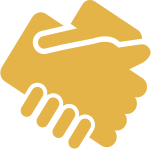 Parallels RAS helps businesses by:
Improving employee productivity by making Microsoft Office and line-of-business (LOB) applications available from any location, on any device.
Extending the lifespan of computer hardware and software.
Enabling enterprise-grade performance and availability of desktop solutions to businesses of any size.
Get More Value From Your IT Solution
Parallels Remote Application Server delivers a complete virtual environment to any device—without requiring significant investment, training, or consultation. It provides businesses an easy-to-use, secure, and reliable solution for delivering line-of-business (LOB) applications to employees.
Low TCO
Lower IT system total cost of ownership by reducing IT administration tasks and optimizing the use of hardware and software resources.
Easy administration
Save time with quick configuration wizards. Deliver data, applications, and desktops without the need for investing in complex knowledge, consultation, or certification.
Business agility
Provide administrators with the flexibility to manage the system quickly and respond to any request easily. Empower employees with mobile access to LOB applications.


"Parallels Remote Application Server has an easy-to-use interface that delivers a high degree of sophistication."
Paul Nicholson
Financial Director
Martin's Properties
Empower Business-driven IT
With Parallels Remote Application Server, administrators have complete support for remote desktops, VDI, and application virtualization. It streamlines IT infrastructure management from a central, easy-to-use management console. Employee endpoint support is simplified by allowing IT staff to remotely assist PC users. This provides IT with more time to focus on core business activity.
Reduce touch points
Get employees set up with auto-configuration welcome emails to domain users. The local printer, audio, video, and more are enabled by default to work with virtual applications without any manual configuration required.
Ensure business continuity
Servers and gateways are automatically load balanced, ensuring that employees benefit from a consistent, high-quality user experience, whether in the office or working remotely.