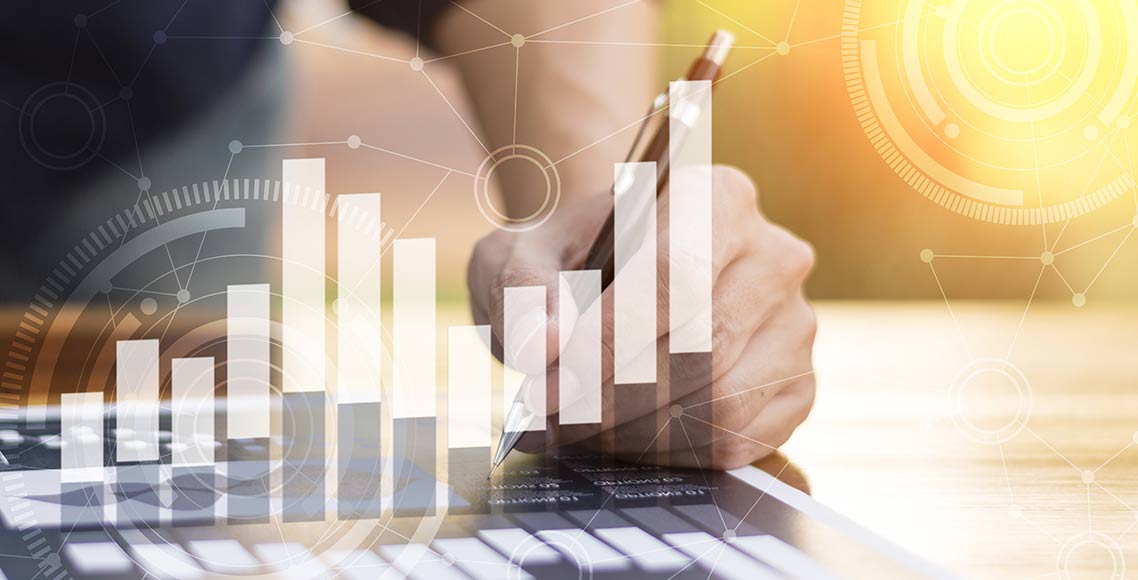 Top 5 Benefits of Creating a Business Continuity Plan
A business continuity plan (BCP) is a document outlining the essentials for managing potential risks and threats that may disrupt business operations. It defines the strategies that can ensure business continuity during unexpected events and ensures a rapid recovery thereafter, as well as offer several other benefits of creating a business continuity plan that we will be looking at.
The year 2020 was a lesson to many businesses that the benefits of creating a BCP more than make up for the effort that goes into creating and updating it. Many of those that lacked a plan suffered critical revenue loss and in some cases, were forced to downsize significantly or even close their doors permanently.
What Is a Business Continuity Plan?
Imagine if a fire wrecked your office building tomorrow, destroying your entire network infrastructure and computer hardware. What would be the immediate impact on your business? How long would it take to resume operations as normal? The answer could be in hours, days or months depending on how well prepared you are to deal with a crisis and its aftermath. A comprehensive and up-to-date BCP is what determines that preparedness.
A BCP is a checklist of steps, procedures, technologies and equipment required for keeping your business afloat during unexpected interruptions. It includes the minimum amount of resources required to keep business functions operational, as well as your backup location(s), essential staff and associated costs.
Now, consider the hypothetical fire situation described above. If you had a BCP in place, your network would already be housed in a remote data center and backed up regularly, which means your data and infrastructure would be intact. You could swiftly shift your operations, having essential staff relocate to a pre-specified, temporary office space (e.g., a nearby coffee shop or library with free Wi-Fi) while others could work from home until the crisis is over.
Benefits of Creating a Business Continuity Plan
Let's take a look at the top five benefits of a BCP.
1. Avoid Disruption of Business-Critical Services
One of the key benefits of creating a business continuity plan is that it ensures continuous delivery of critical services that cannot fail. Keep in mind that 2020 witnessed the first known death caused by a cyber attack that disabled systems at Düsseldorf University Hospital in Germany. A BCP can potentially save lives in addition to businesses and livelihoods. It allows businesses to redirect resources to critical services and operations and make smart choices based on the BIA.
A prime example of this is how one healthcare provider was able to withstand the effects of Hurricane Katrina in 2005. With comprehensive and up-to-date disaster planning as a part of their BCP, Lady of the Lake Regional Medical Center in Baton Rouge, Louisiana was one of the few healthcare facilities well prepared to deal with the high patient influx and communication breakdown that resulted from the natural disaster without being overwhelmed. Their BCP even included arrangements for a 24-hour emergency child care center for on-duty staff during the crisis. The hospital's preparedness enabled them to stay true to their mission and provide critical care when the community needed it most.
2. Build Confidence with Your Customer Base
Creating a BCP and highlighting the efforts you're investing in business continuity can convey a very powerful message to your customers and partners. It speaks volumes about your commitment to serving them, even during the most uncertain times, and can foster a relationship of trust with your customers who can rely on you to deliver when others fail.
In the United Arab Emirates, the preparedness of Carrefour showed when it quickly launched carrefouruae.com, its online marketplace, saving businesses and customers alike during the 2020 COVID-19 stay-at-home orders. It successfully provided an opportunity for small businesses to reach a larger customer base across the entire UAE. Today, the platform receives more than 1,300 orders per day on average.
3. Meet Your Regulatory Compliance Requirements
Creating and updating a BCP is crucial in heavily regulated sectors, such as health and financial services, and several regulatory bodies require critical businesses to have an incident response strategy in place. Even a few minutes of unavailability can cost millions of dollars in fines and irreparable damage to your company's reputation.
Lack of an effective disaster recovery plan left Deutsche Bank to deal with a civil monetary penalty of $9 million. In 2016, the bank experienced a swap reporting platform outage and then failed to report data properly for the next five days, netting them the fine for violating reporting requirements. An effective BCP would have included a strategy for reporting swap data even during the reporting platform outage.
4. Mitigate Financial Risks
In services such as the banking sector, seconds of downtime can hinder transactions worth millions of dollars. According to a research report by IDC, infrastructure failure can cost up to $100,000, while critical application downtime can cost as much as a million dollar per hour. Add to that the potential regulatory fines, and even minute disruptions can lead to serious financial consequences.
A BCP with viable recovery time objective (RTO), the maximum time a service can remain unavailable, and recovery point objective (RPO), the acceptable interval between data backups, can help businesses plan for quick recovery and mitigate the associated financial risks.
In 2016, Delta lost more than $100 million in revenue due to a computer outage that lasted three days. The crisis could have been averted if the company had an effective BCP in place that contained a clear protocol for maintaining operations if such an outage were to occur.
5. Gain Competitive Advantage over Others
As we all witnessed during 2020, those companies with an updated BCP and access to virtual technologies were much better prepared to adapt to the sudden shift of having most employees work from home. They thrived while those lacking a BCP struggled to survive in the new norm. By the time the latter resumed their services and operations, many customers had already shifted their loyalties to businesses that had proved their resilience.
Hong Kong's Centaline Property Agency is a great example of how a good BCP coupled with technology readiness can help businesses find opportunities even in uncertain situations. The company leveraged virtual reality to provide virtual tours of properties during COVID-19 lockdowns. While most real estate companies endured a big blow, Centaline Property Agency managed a staggering 129% increase in their number of website visitors during the worst of the outbreak.
The Importance Behind Understanding the Benefits of Creating a Business Continuity Plan
Any firm might suffer greatly if no plans are made. At best, you run the danger of losing clients as you work to rebuild your company. At worst, your company could never recoup and eventually stop operating.
One will have the best odds of surviving a business disaster if you have a clear, thorough business continuity strategy. Ensure to thoroughly evaluate your business continuity plan once you've created it to ensure that it serves its intended function.
Benefits of Creating a Business Continuity Plan with Parallels RAS
By now, the benefits of creating a comprehensive BCP should be clear. When crafting one for your business, it's crucial to consider what technology solutions you'll use to ensure operations remain running during a crisis. That's where a solution like Parallels® Remote Application Server (RAS) comes into play.
Parallels RAS allows employees to continue working from anywhere, on any device during unexpected disruptions. It provides personalized, web-based access to business applications and desktops so your staff can shift immediately from in-office to remote work. As a result, you avoid costly service delays or interruptions as well as the need to invest in new hardware, since employees can simply use their own PC, laptop or mobile device to complete essential tasks.
There's no predicting what big crisis will come next, but having the right BCP in place, together with a solution like Parallels RAS, can ensure that your business emerges unscathed.
Watch a live demo to learn how to enable remote access to desktops and applications hosted on Amazon Web Services (AWS), Azure and Google Cloud Platform (GCP)!
Give it a try for free with a 30-day trial!