Citrix Alternative: Reduce Your Application Delivery and VDI
Costs by up to 60%
Switch to Parallels RAS, the quickest way to publish Windows applications and desktops to any device.
Deliver and manage Windows applications and desktops to any device effortlessly!
Cost-effective application delivery
Parallels® Remote Application Server (RAS) delivers Windows applications and virtual desktops to any device, anywhere. Effortlessly manage Microsoft RDS and VDI while benefitting from a better mobile experience than Citrix Virtual Apps (formerly XenApp)—at a fraction of the cost.
Productive mobile experience
Parallels RAS provides access to desktop applications as if they were native apps on mobile devices. Boost your mobile employees' productivity by supporting iOS, Android and Chromebook. Employees can utilize native mobile-device gestures—such as zoom in, tap to click and more—to interact seamlessly with desktop applications. Smart optimizations such as full-screen applications, quick keypad and multitasking increase on-the-go users' productivity. Learn More
No expensive add-ons needed
No third-party or expensive add-ons are needed, such as Citrix ADC. Universal printer redirection, gateway high-availability, reporting and smart load-balancing are ready to use straight out of the box. Utilizing the Parallels RAS Console, IT staff can focus on core duties without dealing with unnecessary complexity.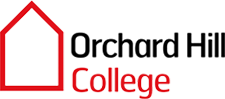 Orchard Hill College Chooses Parallels RAS to Save on IT Costs
"We also looked at Citrix, but it was a lot more expensive and trickier."
Andy Barnes,
Head of IT Services

All Case Studies
| Features and Functionality | Parallels Remote Application Server | Citrix Virtual Apps and Desktops (formerly XenDesktop) |
| --- | --- | --- |
| Effortless application publishing | Yes | Limited |
| Pricing | Low | High |
| Straightforward licensing | Yes | No |
| Access to file and folders | Yes | Yes |
| Access to (virtual) published applications | Yes | Yes |
| Access to virtual desktops (VDI) | Yes | Yes |
| Native client for multiple OSes and mobile devices | Yes | Limited |
| Automated client configuration based on the user's email address | Yes | Yes |
| Native client for multiple OSes and mobile devices | Yes | Limited |

Easy to use
Parallels RAS is straightforward to deploy, manage and maintain. Complex administrative tasks are simplified with smart wizards, providing administrators the most efficient path to application delivery. Setting up RDSH servers, publishing virtual applications, templating VDI images and enrolling new users can be done in a few clicks.

Cloud-ready
Parallels RAS supports on-premises, hybrid and public cloud deployment models including Microsoft Azure and Amazon Web Services (AWS). Mix and match different workloads such as RDSH, VDI, Windows Virtual Desktop, hyperconverged infrastructures and cloud providers.

Parallels RAS Citrix XenApp migration tool
Parallels RAS simplifies the migration process causing less end-user disruption with a free migration tool that automates most XenApp use-case scenarios. The migration tool extracts settings from Citrix XenApp 6.x and imports them into the Parallels RAS Console.
Designed to Be More Reliable, Easier and Flexible
Application publishing
Deliver applications to remote users and mobile devices in a seamless and easy-to-manage way. Users can continue to work on the same files as if they were on their office workstation. Parallels RAS is easy to configure; with a drag-and-drop functionality, admins can instantly publish an application in a few clicks.
Desktop management
Regain up to 80% of the time typically used to configure and manage desktop clients. Parallels RAS allows you to transform any Windows client into a secure and fully managed workstation. Existing company computers can be used as workstations, immediately delivering remote desktop and virtual applications, no matter their hardware specs. Repurposing old hardware is another strong point of the virtualization solutions.
High Availability Load Balancing (HALB)
The auto-preconfigured and out-of-the-box load balancer delivers high performance across organizations, enabling gateways and servers to work at high availability. Parallels RAS quickly auto-configures the load needs of IT infrastructures while optimizing resources. An additional HALB appliance exists to serve for load balancing high-number infrastructures of over 2000+ users and is available at no extra cost.
A complete VDI solution
Parallels RAS supports both application and desktop delivery under the same management console, license and infrastructure. Combine any number of hypervisors with Parallels RAS to deliver seamless application virtualization and publish remote desktops. Manage your VDI or Microsoft RDS centrally and efficiently.
Monitoring and reporting
The Parallels RAS Monitor and Reporting Engine provides a continuously extensive overview of your infrastructure, allowing for planning or troubleshooting. Take advantage of real-time monitoring with hundreds of preconfigured reports covering everything from applications to remote session activity. Support your team and troubleshoot possible scenarios before they even take place.
Universal Printing and Scanning
Allow your users to print and scan from any device: desktop, thin client, iPad, iPhone, Android, Windows Phone or HTML5 browser. Universal Printing and Scanning is autoconfigured, without any extra action required by the IT administrator. Users can print and scan on all available printers and scanners, without having to install a driver. In addition, printer retention can be enabled to save a specific printer to a specific user device.

Whittlebury Hall & Spa Switches To Parallels RAS
"Parallels RAS was very easy to deploy; it took much less time than Citrix Virtual Apps."
Jeremy Stafford,
Whittlebury Hall

All Case Studies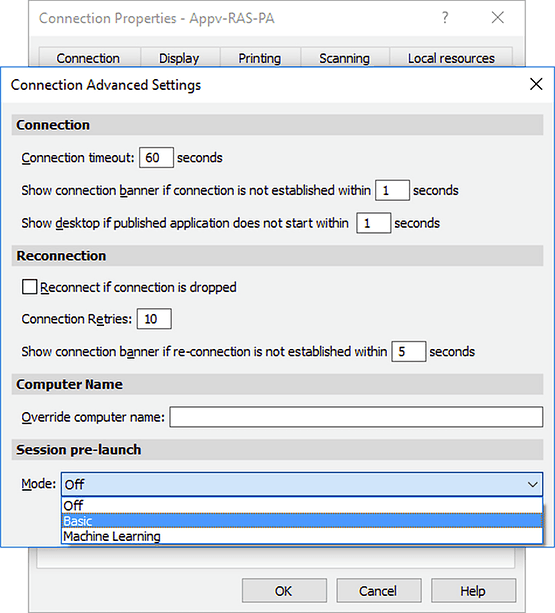 Parallels offer an outstanding experience from the start
Automation and AI
Parallels RAS offers a set of intuitive wizards to quickly automate RDSH server configuration, allowing IT administrators to easily set up complex configurations. A welcome screen guides administrator through RDSH server configuration, publishing applications and inviting end users to access applications published. Moreover, artificial intelligence (AI) capabilities make user login seamless and prevent logon storms.
Training and support
Parallels offers comprehensive training and support for partners and customers by delivering free technical training. Support includes pre- and post-sales assistance. Our team of experts works closely with customers every step of the way to migrate to Parallels RAS from other vendor platforms.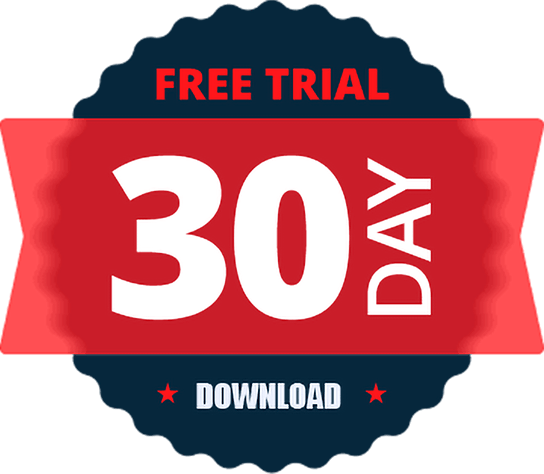 Free 30-day Trial Download
Download a full-featured, FREE 30-day trial today
Are you caught up in the Citrix hurricane of never-ending costs, complex deployments and time-consuming maintenance?


Put a stop to it today!
Efficiently deliver Windows applications to anyone, anywhere using any operating system, computer or mobile device.
Parallels RAS delivers virtual applications and desktops from a central location, providing continuous availability, resource-based load balancing and complete end-to-end reporting and network transparency for administrators.
Keep the management of your infrastructure under a single pane of glass.
Keep any existing third-party add-ons you might need or have purchased already and implement them. The simplified and highly affordable single licensing is one of the strongest points to consider if you are looking for a Citrix alternative!