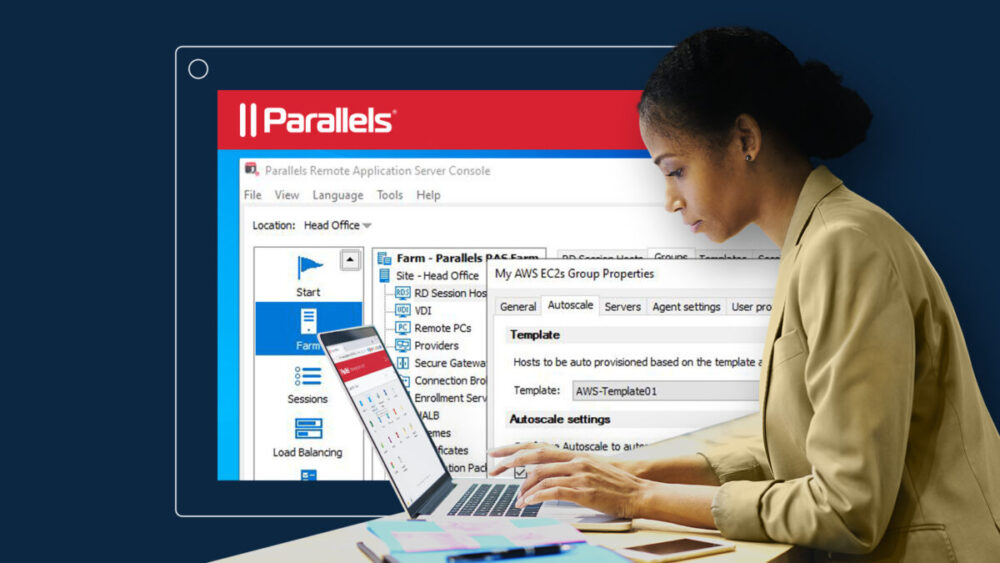 Does Citrix Universal Licensing provide simplicity — or not?
The definition of simplicity is the "quality of being easy to understand or do", which is also the goal for many of us when we're seeking solutions to overcome business challenges.
In this blog post we will examine the key elements of Citrix Universal Licensing and discuss how there is a MUCH simpler way forward with a single license from Parallels RAS. Let's take a take a closer look at how it all stacks up.
As many software companies have grown, made acquisitions and expanded their portfolio, providing simple-to-consume licensing aimed at what the customer needs—without delivering "shelf-ware" or a confusing number of options—has proven challenging.
Citrix is hardly an exception here. With multiple products and various industry-leading solutions available from Citrix's parent Cloud Software Group, providing customers with the right mix of product at the right price is difficult, and customers often heavily rely on advice and expertise from Citrix or their channel partners to guide them.
Citrix Universal Licensing appears to try to make licensing simpler and enable customers to be more agile regarding where they run their workloads. At the same time, the new licensing option offers customers a subscription model, the only model available with Universal Licensing. So, let's take a deeper look at Universal Licensing.
Life before Universal Licensing
Prior to the release of Universal Licensing and a related shift in their stance, Citrix had two main approaches for delivering its digital workspace portfolio:
For customers wanting to run on virtual resources in a location of their choosing, there is a product offering known as Citrix Virtual Apps and Desktops (CVAD). This was commonly consumed as a perpetual license, with annual maintenance. But is now only available to new customers as a subscription.
For customers wanting to consume a cloud-service from Citrix, there is a DaaS service where Citrix takes responsibility for the management plane, while the customer focuses on the virtual resources delivering applications. This approach is a subscription service.
If a customer wanted the choice to operate both in the public cloud and on premises, they needed an additional hybrid-use license.  This option was originally introduced as a temporary and time-limited measure to allow customers to completely migrate to the cloud.
A change of stance 
What has become apparent is that many organizations are not completely "moving to the cloud." Certainly, many are embracing the public cloud, but they are not necessarily replacing or transitioning the bulk of their on-premises footprint right now.
This means the previously time-limited nature of the Citrix hybrid use license was an issue for these customers, as they needed to retain this 'hybrid-mode' longer term, but there was uncertainty around when this hybrid-use license would no longer be available.
The flexibility to allow customers to make the choice about where their resources run and how they embrace new operational models such as public cloud has always been a priority at Parallels. In fact, it is why Parallels RAS is offered as a subscription license which allows organizations to choose where they run their workloads without a variety of if/then licensing scenarios. This allows companies to flex and grow in a way that keeps them in control.
It appears that Citrix revised the assumption that their customers would be running their workloads solely within the public cloud within a relatively short period of time. Accordingly, they created the Universal License.
What is the Citrix Universal License?
Citrix launched their Universal License on the 8th of March 2023. It combines the ability for a customer to consume both Citrix DaaS and CVAD and replaces the previous 'hybrid use' approach, recognizing that customers are looking for the ability to run workloads wherever they need to, rather than shift wholesale into the public cloud. This enables customers to be better able to choose where they deliver applications.
The Universal License is essentially a bundled license of both DaaS and CVAD available in multiple editions. This is summarized below:
Citrix Universal Advanced

:

 

Citrix DaaS Advanced and Citrix Virtual Apps Advanced

 

Citrix Universal Advanced Plus

:

 

Citrix DaaS Advanced Plus and Citrix Virtual Apps and Desktops Advanced

 

Citrix Universal Premium

:

 

Citrix DaaS Premium and Citrix Virtual Apps and Desktops Premium

 

Citrix Universal Premium Plus

:

 

Citrix DaaS Premium Plus and Citrix Virtual Apps and Desktops Premium

 
What choices does an organization have? First, if an organization is already consuming Citrix DaaS and running all their workloads in the public cloud, they can continue to do so since a hybrid scenario is not possible as all workloads need to stay in the public cloud. However, if the organization's need is not exclusively for the public cloud, some complexities/requirements arise as set out below.
What if an organization wants or has fewer than 250 user licenses? 
Organizations can only get a Citrix Universal License subscription with 250 or more user licenses or 100 or more concurrent users. If they have a requirement lower than both of these, the Universal License simply is not an option.    So, what should smaller organizations do? Start by scrolling down to find out more about Parallels RAS, of course.
What about existing Citrix Customers?
In order for an existing customer to use the "Transition and Trade-up" (TTU) option and move to Citrix Universal licensing, they must have the Citrix "Customer Success Services" (CSS) entitlement in-place.
This is the support service direct from Citrix. Customers should check their agreements carefully, because many Citrix customers obtain support services through partners and not directly with Citrix. Without this necessary support service, customers will not be able to move to Universal Licensing.
In contrast, Parallels RAS includes 24×7 support for all levels of priority within its subscription offerings. It's not an additional cost and every customer receives it.
This is not the case with Citrix. Even with Customer Success Services, Citrix provides 24/7 support for Severity 1 and Severity 2 incidents, only if a customer signs up for the CSS Priority service.
What if a company already has 1000+ users and wants to renew maintenance for their Perpetual CVAD on-premises licenses?
In short, they can't.
If they have more than 1000 users, then they are not able to renew their maintenance for their perpetual licenses. Instead, they will be required to move to a Universal License subscription, even though they may not be running any workloads in the public cloud.
Surely, there is an easier option than Citrix Universal Licensing?
Yes, there is. At Parallels, licensing is so much simpler.
Both Parallels RAS and have always been "universally licensed". A Parallels RAS subscription is just one license per concurrent user. That's it. There's nothing more to consider and zero complexity.
The Parallels RAS licensing allows a business to run everything the product has to offer, including providing secure gateway access. It's that simple. Organizations can use whatever fits their need best — on-premises, public cloud, or a hybrid of both—whatever is needed.
Further, this includes optimized Azure Virtual Desktop (AVD), VDI desktops in the public cloud or in the data center, and access to physical workstations from any location. The Parallels viewpoint is that customers shouldn't be locked into a particular deployment model.
Parallels has and will continue to deliver on the promise of simplicity. Parallels enables the power of choice to consume what is needed and where it is best placed.
Ready for a change? Take stock of the licensing model of your current or potential apps and desktops vendor and compare your options.
At Parallels, there is a real focus on customer needs, and customers tell us time and time again that the choice and simplicity are important to them.
So, does this universal shift make life simpler for customers?
Yes and no.
Citrix customers who qualify and are willing to accept any cost implications of transitioning to Universal licenses, can now run resources wherever they want without a ticking clock of a license which has a defined expiration date, which was the case with the old hybrid-use approach. The downside is that it's still a long way from a single cost-effective subscription that enables them to utilize everything, everywhere and on any platform—but that's standard with Parallels RAS.
There really is a simpler way.
The Parallels RAS way.