Playing Windows Games on a MacBook with Apple M1 Chip Using Parallels Desktop
Guest blog post by Dmitry Geynisman, Product Manager at Parallels
A Guide for playing Windows games on a Mac
I've been playing computer games since I was six years old. My cousin had an all-new NES console, and we, like millions of other kids, were so obsessed with it (Battletoads tune playing in the head).
Ever since, I have played video games, mainly PC, and don't miss any new trending or noteworthy Steam releases. So even though I am a Parallels® employee, I am also a gamer and want to share my gaming experience on a Mac. Well, not just "a" Mac, but on "the" Mac – the MacBook Air with Apple's remarkable M1 chip (2020).
This chip… it's really something. It's been a year now since Apple released these computers, and there are hundreds of glowing articles and reviews about it, so I won't comment on this. I just hope that you already have this machine if you're reading my post (or maybe planning to grab one). If not, there are many YouTube reviews to catch up on (*grin*). I'm not even talking about this-year's MacBook Pro upgrade.
So, the question is: can I play an average PC game, or even a AAA title of the time, on MacBook Air, with 8 GB of RAM, in Windows 11 powered by Parallels?
And the answer is: YES, just go for it! I don't promise that the game you want to play will work flawlessly, but it's worth giving it a try! Claim a free 14-day trial of Parallels Desktop 17 and just give it a go.
Before you try
Before we move on, I must confess that things aren't always perfect—yet. Please note the following facts:
Many games will be more playable if your Mac has 16 GB or more RAM rather than 8 GB.
Some games won't launch due to various reasons: incompatibility with Windows on ARM, missing DirectX 12 support, etc.
Games that use anti-cheat software most likely won't work.
However…
There is a nice wiki site called applegamingwiki.com that shares a list of Windows games that work well in Parallels Desktop. It's worth checking out!
All in all, you'll never know until you try. Right?
So, what games work well? Many! From classic early 2000s PC games to 2021 releases—there are so many games to play. I will be talking specifically about games you can play only in Windows OS, but with Parallels Desktop and Apple's crazy-fast M1 chip, Windows games on a Mac get a significant upgrade.
Get on board
Interested? Cool! I promise the whole process won't take much effort.
First, download and install Parallels Desktop for Mac. This link will always download the latest version.
Follow the on-screen instructions to download and install Windows. It's easy.
If you're new to Parallels, sign up and enjoy the full-featured 14-day trial.
Once in Windows, download Steam or any other game launcher that you need to install your games. If you're new to PC gaming, Steam is the best.
Now, let's tune Windows for gaming.
Tune the system for gaming in two clicks
Parallels Desktop is so easy to use, but it houses dozens of optional cool features under the hood. One of them is the Gaming profile. When this profile is enabled, Parallels Desktop provides more RAM and CPU power to Windows, enters full-screen view for better immersion, and toggles the mouse mode for better compatibility with games.
To enable the Gaming profile:
Shut down Windows via the Start menu and open its configuration.
Click "Change…" and select "Games only".
Now close the configuration menu and start Windows.
Tune in-game settings
There are two main graphic settings that you should check if performance is not acceptable:
Resolution: Many games will launch at the maximum resolution, which requires greater resources. Try lowering the resolution to Full HD (1920*1200) and check how the game runs.
Texture quality: If you suffer from heavy stuttering, lowering texture quality should help.
You can also try to tweak other quality and effects settings. I know, it's not fun, but this is PC gaming (*grin*).
Pro tips
Treat Parallels Desktop as your virtual PC tower on the Mac, so if you are familiar with RAM banks and thermal paste, I have some more insights to share.
By default, Parallels Desktop takes around 30% of Mac RAM for Windows. In the gaming profile that's half of Mac resources.
In any configuration, Windows will always take up to half of its RAM for graphics. So, if your game needs 3GBs of graphics memory, you must have 6GBs of RAM assigned to Windows.
If you have 8GB of RAM total on your Mac, you can assign 6GB to Windows and give it a try. Just remember to quit most Mac apps (Safari in the first place) to free RAM for Windows and macOS to sustain the system.
To increase RAM, shut down Windows > open its Configuration > Hardware > CPU & Memory.
You can also assign 6 CPU cores to Windows and give it a try.
Some of my favorite Windows games
I love both well-known classic Windows games, as well as many fascinating indie projects. I want to share some of my favorite titles that I really enjoy playing in Parallels Desktop on my Mac.
Fallout New Vegas (2010)
This is the best roleplaying Fallout chapter for me, and it still looks quite nice and is interesting to play.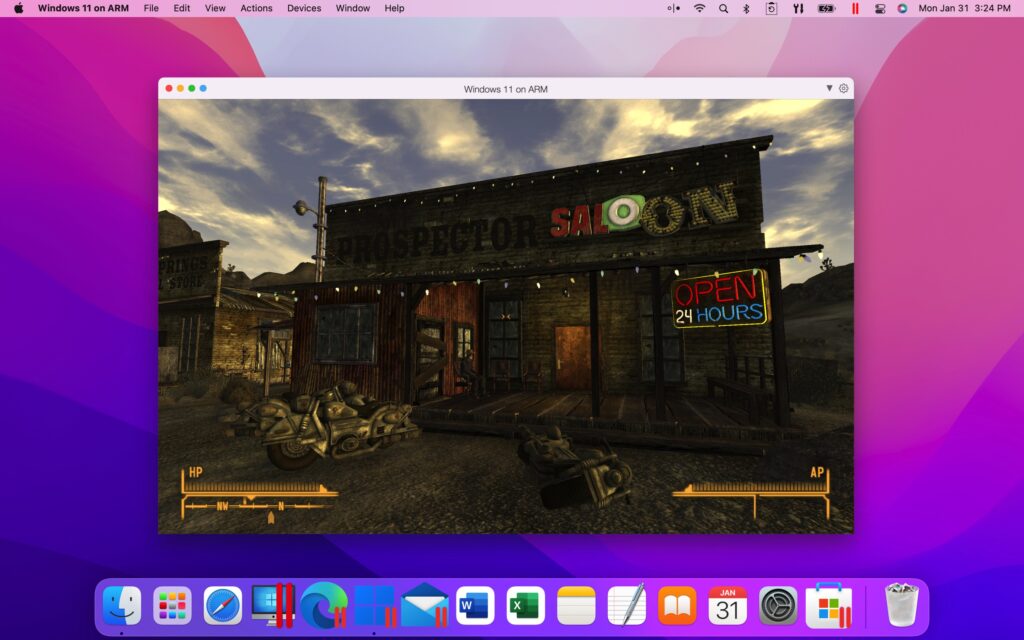 Journey (2020)
This game is unique in every aspect—it's a beautiful adventure that finally made it to PC. It used to be a PlayStation-exclusive game since its original release in 2012.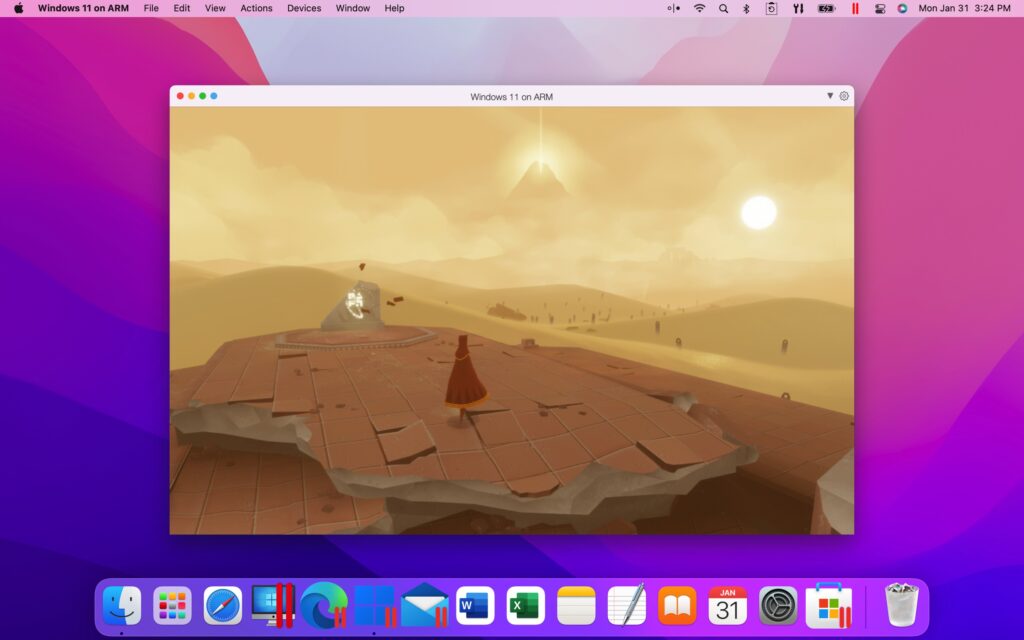 Twelve Minutes (2021)
For me, this is one of the most exciting games released this year. It delves into the time loop concept quite nicely, and features James McAvoy, Daisy Ridley, and Willem Dafoe.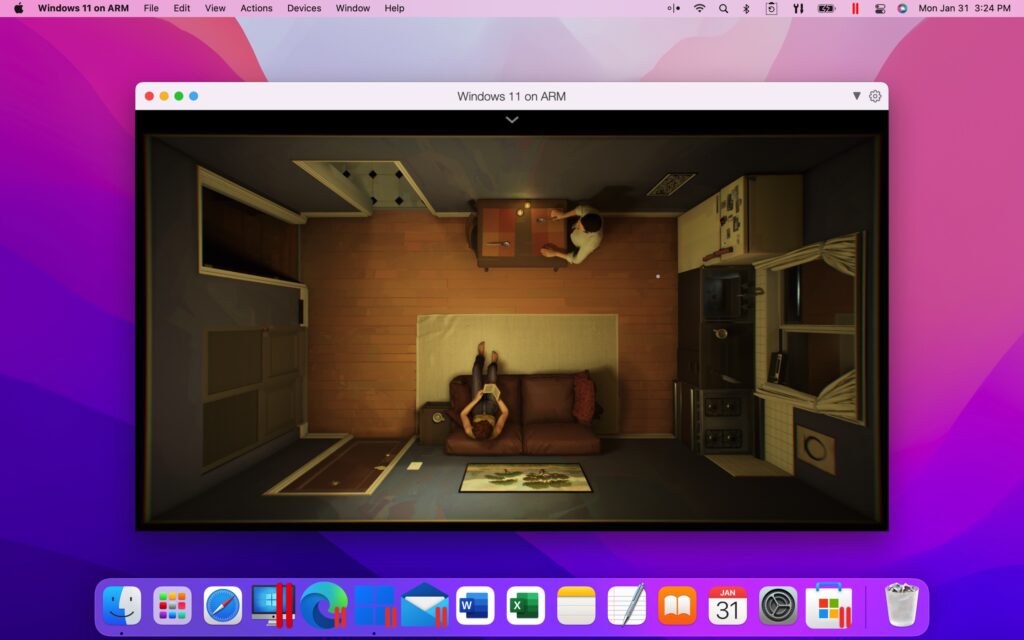 Last Stop (2021)
This exciting indie project is an interactive drama set up in London, featuring some supernatural elements with a pretty enjoyable story.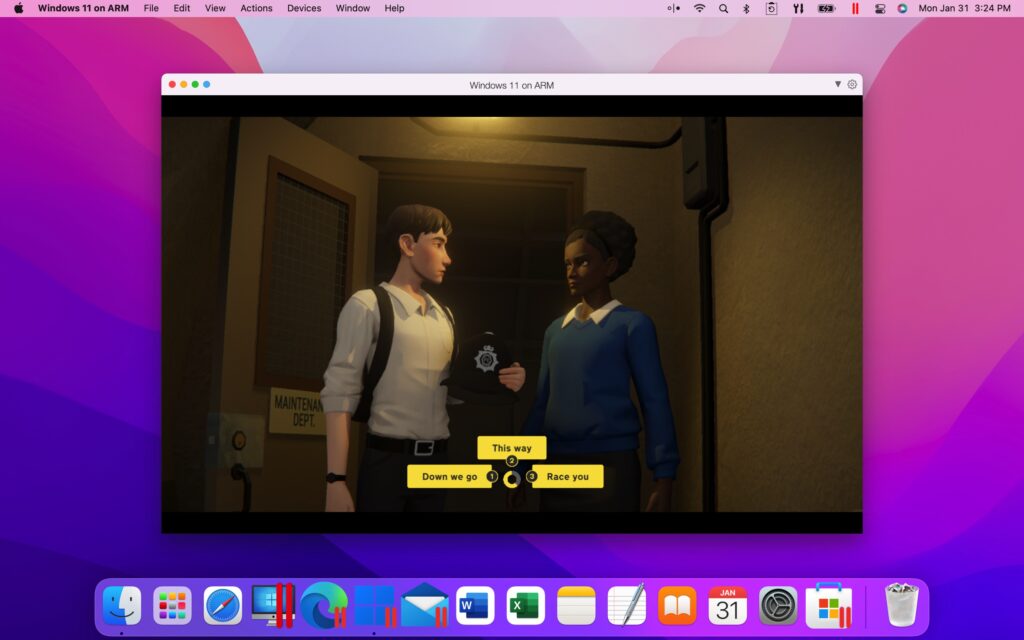 Mirror's Edge (2008)
It was so unexpected to get this game from DICE (Swedish creators of Battlefield) back in 2008. It was truly something new, a first-person parkour game that defined the genre.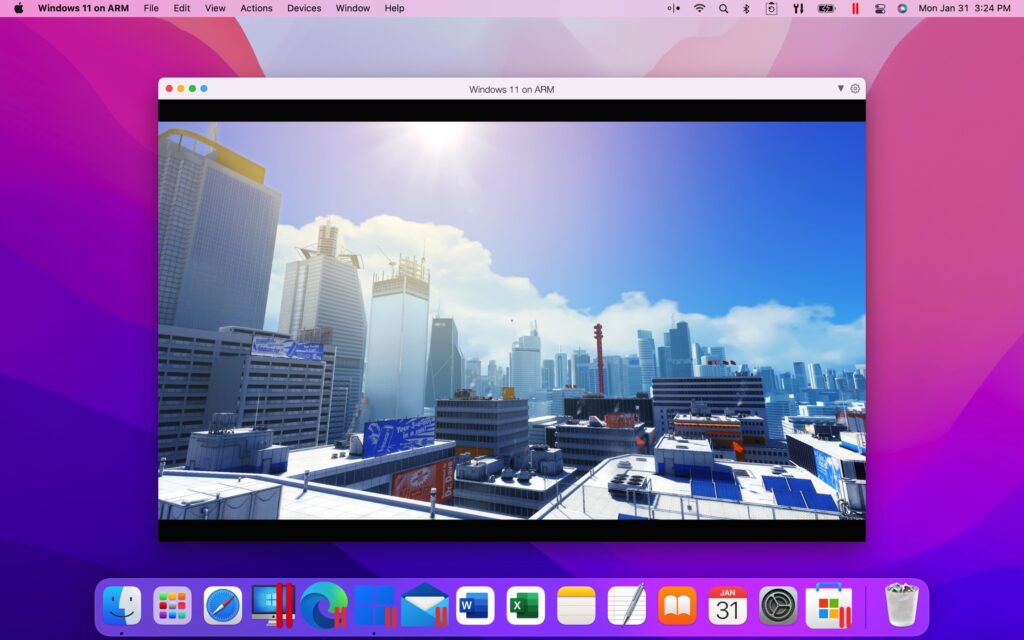 The Final Station (2016)
Could a small-budget side-scrolling postapocalyptic survival pixel-art game be something interesting? Oh, yes, this is it!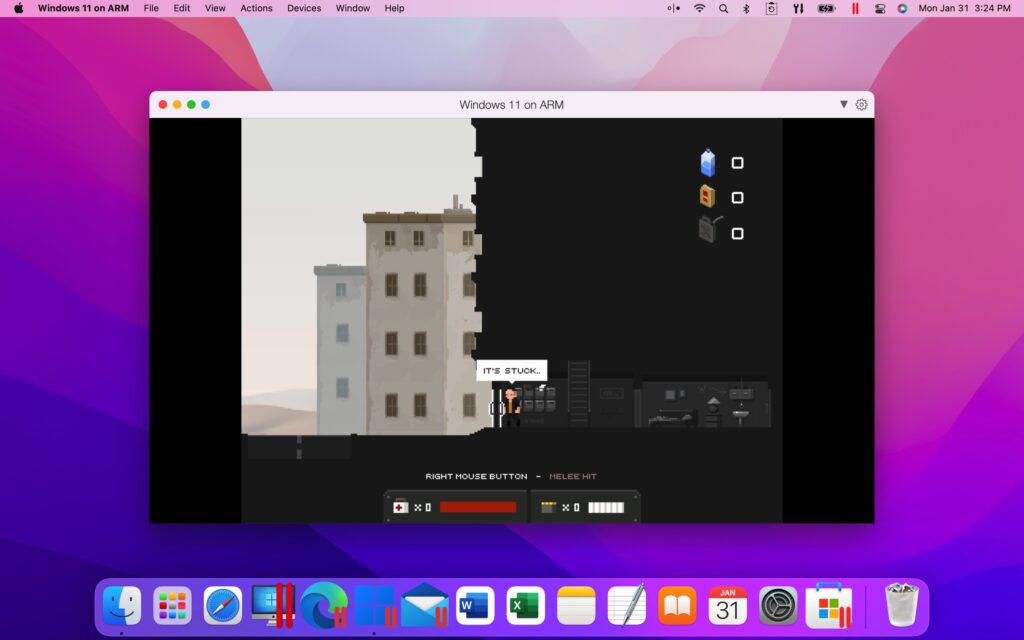 The Disney Afternoon Collection (2017)
Back to the basics, all of the best 8-bit NES games with Disney characters: Darkwind Duck, Chip 'n Dale, TaleSpin, DuckTales—it's all back here on your PC! I mean, your Mac! Perfect nostalgic moment to share during the holidays.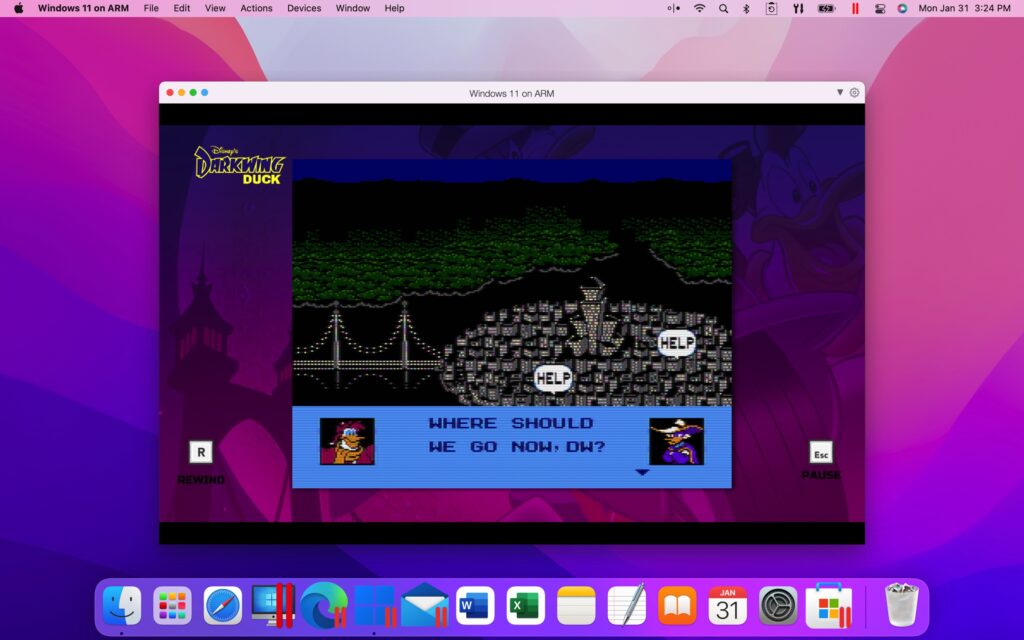 To wrap up
There are so many more games I would love to list (Half-Life must be there, I know), but I feel like I have taken too much of your time already. If you like my post, leave a comment—a game you'd like to play or an experience you'd like to share! Thank you for reading and stay safe.