Playing "Dune: Spice Wars" on a Mac in Parallels Desktop
Fear is the mind killer.

Bene Gesserit mantra from Dune
I have been anxiously awaiting the game Dune: Spice Wars since it was announced late last year. Dune: Spice Wars is a real-time strategy (RTS) game set in the universe of Frank Herbert's Dune.
An "early access" version of the game became available on Steam in late April 2022, and I purchased it on the first day. There is no Mac version, so I am playing this game in Windows 11 in Parallels Desktop 17 on my Intel-based iMac. Figure 1 shows the details of my iMac and the Windows 11 configuration.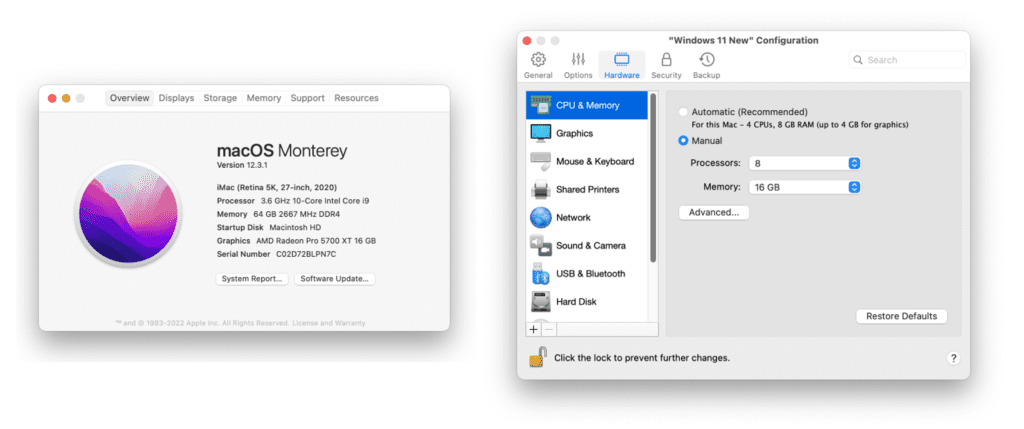 The bottom line is that the game plays very well on the Mac in Parallels Desktop. I have compared the speed and responsiveness on my iMac with the fan videos that have been posted on YouTube and elsewhere, and I think the game plays the same on my iMac as on a Windows PC. You can judge for yourself in Video 1. (While I have trimmed this video for duration, I have not sped up the video – you are seeing the speed and responsiveness on the Mac.)
If you are a fan of Dune or of RTS games, let us know in the Forums what your experience is in Parallels Desktop.