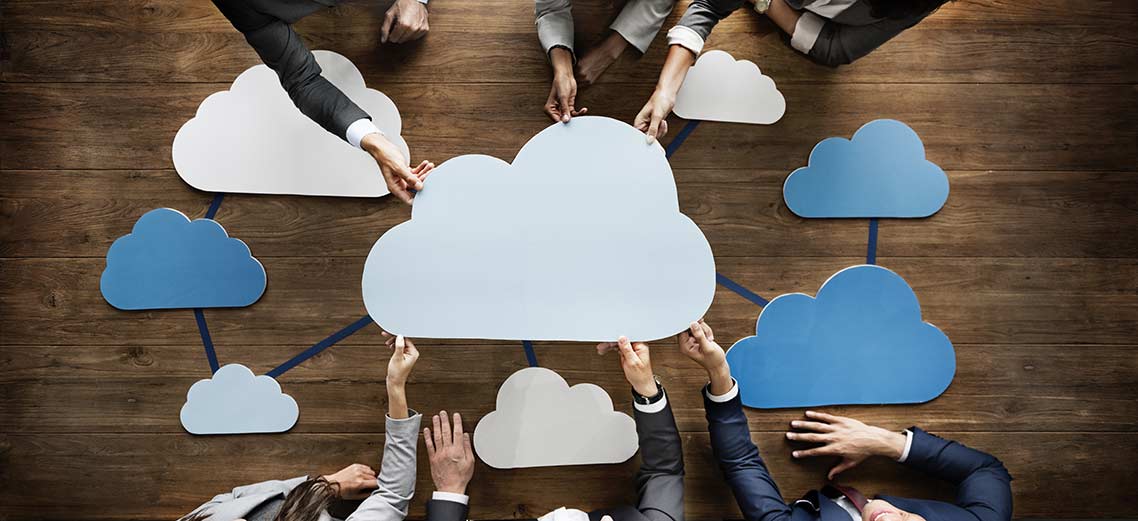 Overview and Benefits of a Community Cloud Model
Everyone knows about public, private and hybrid clouds. But a fourth model has been around for a while now in the ever-changing cloud-deployment landscape. A community cloud is basically a modernized version of the private cloud that enables different organizations belonging to a specific business sector to leverage shared infrastructure, thus overcoming security challenges while distributing the cost of implementing and maintaining cloud infrastructure.
Learn about the cloud deployment models and the pros and cons of the community cloud model.
Community Cloud Features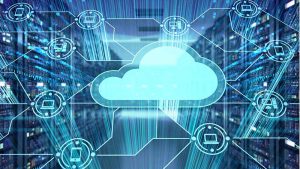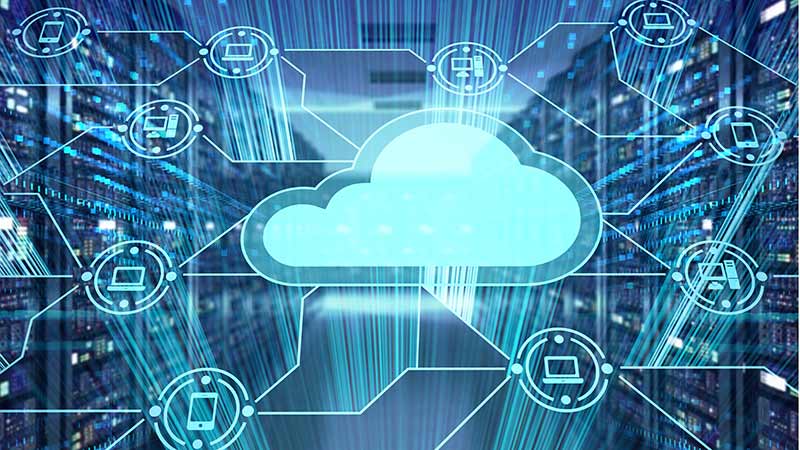 Fundamentally, there are two types of clouds—public clouds and private clouds. But practically, companies often have to resort to a mix-and-match policy to find a deployment model that suits their requirements. As a result, we have hybrid and community clouds that combine the benefits of both. According to Gartner, a community cloud refers to "a shared cloud computing service environment that is targeted to a limited set of organizations or employees (such as banks or heads of trading firms)".
Organizations from a single community usually have similar cloud requirements regarding security and compliance, compute resources, and applications. A community cloud integrates the features and benefits of multiple cloud types into a single solution tailored for a particular industry. It is also suitable for organizations working on a common project, research topic or application and accessing similar resources. A community cloud allows such organizations to communicate, share and collaborate without relying on public clouds.
Much like a private cloud, a community cloud is not open for all; it is accessible only to a targeted group. A community cloud model is quite flexible in that it can be designed and managed by one or all member organizations, or even a third-party provider, and can be deployed on-site as well as off-site. The resources scale as the community expands.
Public, Private and Hybrid Cloud Models
Depending on who manages the infrastructure and where it is deployed, organizations can opt for a public, private or hybrid cloud deployment model. In a public cloud, a third-party cloud service provider owns and operates the infrastructure which is available to just about everyone. Organizations and individuals can utilize the computing resources and storage of the public cloud on a pay-as-you-go basis. Public clouds offers reliability and unlimited scalability at a fraction of the cost required to purchase and maintain an on-premises infrastructure. Amazon EC2, Microsoft Azure, Blue Cloud by IBM and Google App Engine are some of the most widely used public clouds.
A private cloud is exclusive to a single organization. It can be located physically on the organization's premises or hosted and managed on a private network by a third-party service provider. But essentially, the cloud infrastructure and resources are owned and utilized by a single entity or an organization. Unlike the standard service offerings of public clouds, customers can customize their private cloud. Most importantly, a dedicated cloud infrastructure offers better security and privacy. It offers greater control over where the data is stored. Hewlett-Packard Enterprises, Oracle, VMware, IBM, Amazon Web Services (AWS) and Microsoft all provide private cloud services.
Alternatively, organizations can leverage the benefits of both cloud types by adopting a hybrid model. It is an optimal solution for companies that deal with sensitive data. It allows them to utilize the innovation and scalability of the public cloud without migrating their entire datacenter to the cloud. Companies can keep utilizing their private clouds for critical applications and sensitive data and shift non-critical applications and occasional traffic overflows to the public cloud. A hybrid cloud also facilitates cloud adoption by providing the flexibility to migrate legacy systems to the cloud gradually. Microsoft, AWS, Hewlett-Packard, Cisco Rackspace and Dell are leading providers of hybrid cloud solutions.
Community Cloud Advantages and Disadvantages
Of all the cloud deployment models, a community cloud is the latest and the least commonly known. Because it lies somewhere between the public and private cloud models, it offers the benefits of both. A few organizations with similar security and performance requirements can band together to set up their own community cloud or find an existing community cloud operating within the industry. Community cloud is the most suitable solution for companies subject to strict regulations or those working on joint projects.
Here's why organizations may choose a community cloud over other models:
With a community cloud solution, organizations don't have to rely solely on their cloud service provider.
Because it's not accessible to the general public, a community cloud offers greater security and privacy than a public cloud.
Despite its multi-tenant architecture, the servers and other cloud resources are shared by organizations with similar needs. Hence, it is also more customizable and can be configured as per the community's needs, unlike a standardized public cloud with users spanning across industries.
The cost of operating and maintaining the infrastructure is divided among all users, making it a cheaper alternative to the private cloud.
Just like all other cloud deployment models, community cloud has certain cons as well.
Community cloud offers better security and privacy than a public cloud, but it is shared between several organizations. This means that it could be hard to handle security issues and settle on service-level agreements (SLAs) when sharing data and resources with other participants.
Though cheaper than a private cloud, it is more expensive than a public cloud and may require in-house cloud experts depending on where it's deployed.
Unlike the public cloud, a community cloud does not provide virtually endless scalability. Because resources such as storage and bandwidth are limited and shared between several users, a community cloud may lag in performance.
It isn't as popular as other deployment models, making it hard for organizations to find an existing one that suits their requirements.
A community cloud is highly adaptive but comes with limitations of its own. Before choosing a community cloud model, organizations must understand that it is a middle ground between a purely private or public cloud. It does combine the characteristics of both in a single solution, but it also compromises the scope of benefits that both models offer individually. Take customization for example. A community cloud allows more customization than a standard public cloud, but it is tailored to suit a community rather than individual organizations.
Community Cloud Use Cases
Because of the growing demand, several cloud service providers now offer solutions based on the community cloud model. The financial, public, healthcare, and research and education sectors stand to benefit the most from this deployment model.
Financial sector. The financial services industry has some of the most stringent security and compliance requirements. At the same time, cloud-based systems are crucial for fast customer service and offering services in remote locations. Community clouds are well-suited for financial institutions dealing with sensitive customer data and monetary transactions.
Public sector. Often, governmental processes and services require transactions between different departments and rely on similar resources, applications and infrastructure. But they are also subject to strict privacy and legal restrictions making public clouds unsuitable. Community cloud can allow secure communication and infrastructure sharing between different governmental departments.
Healthcare sector. The healthcare sector deals with sensitive data and critical systems. Community cloud is useful in the healthcare industry in more than one way. It allows information sharing without disclosing private data and enables healthcare facilities to provide critical services securely. It is also suitable for pharmaceutical companies and laboratories that share information globally.
Research and Education sectors. Community clouds are great for educational institutes that need to access research material and educational content. An educational community cloud can also be used to create a knowledge hub for sharing information, asking questions and collaborating on joint projects.
Publishing Your Cloud Infrastructure Through Parallels RAS
Parallels® Remote Application Server (RAS) provides a unified virtualization solution for cloud services and supports multiple cloud deployment options to cater to your organization's unique requirements. Parallels RAS is easy to set up and does not require high-level technical knowledge. It comes with pre-configured features that make implementing and managing the cloud infrastructure a breeze. It allows you to publish and manage resources centrally, thus eliminating the need for managing endpoints. Multi-factor authentication, granular filtering, role-based access control, and client policies offer superior security and control regardless of the cloud model.
Interested in publishing your cloud infrastructure through Parallels RAS? Download your 30-day trial now.
---
References