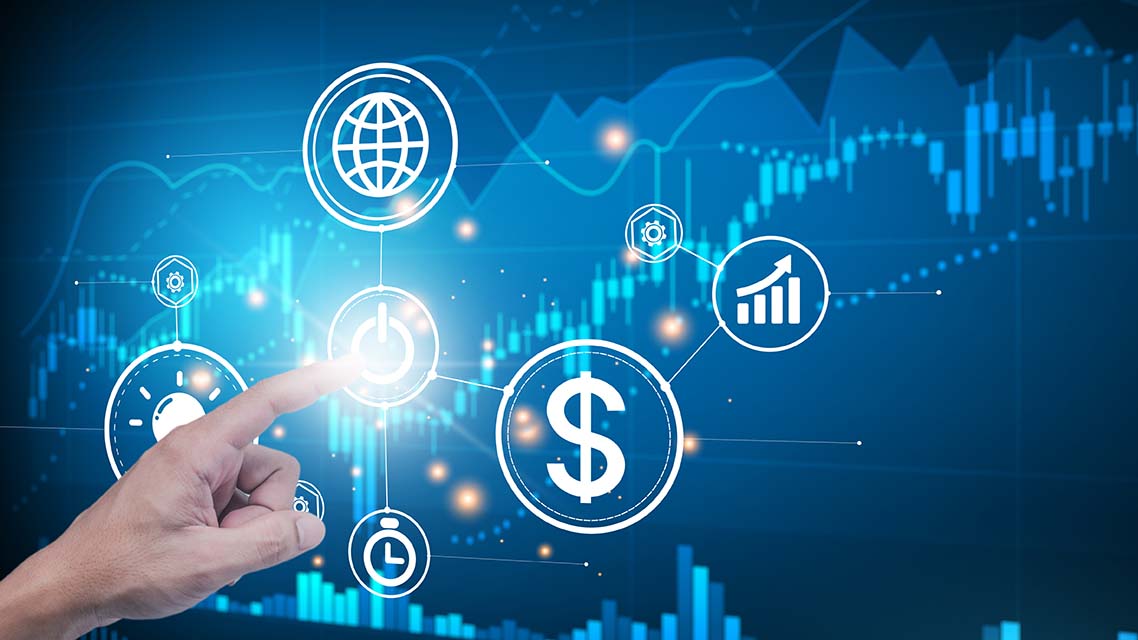 Figuring out the cost of cloud computing for a small business
Cloud computing is the provision of various computing resources via the internet. In the typical cloud computing scenario, applications, servers, storage, and networks, among other resources, are offered for a fixed fee over a fixed period or depending on usage. Although cloud computing has many benefits, calculating the cost of cloud computing for a small business can prove to be difficult. This article reviews the considerations for transitioning your small business to the cloud, the different cloud service providers, and the various payment schemes available to business owners. It also looks at how you can use Parallels® RAS for cloud cost optimization without sacrificing quality.
What to consider when evaluating the cost of cloud computing for a small business
The use of the term "cloud" to refer to the internet can be traced back to the 1990s. Cloud computing came about as the popularity of the internet rose. Today, cloud computing refers to any service that is available on the internet and typically accessed using a web browser.
If you are a small business owner thinking of shifting to the cloud, you should consider the following when evaluating a cloud service provider:
Fee structure: Some vendors charge for actual usage; others charge a fixed fee over a period. For example, if you are using a gigabyte (GB) of storage, a vendor may charge you a fee for that GB, with additional charges for succeeding GBs. Another vendor may charge you a fixed monthly or annual fee, regardless of the GBs you use. Compare vendors by the fees they are charging to ensure that you are getting the best value for your money.
Security and privacy features: Go with a vendor that has a strong commitment to data security and privacy, and get services that have security features built in. Automatic backup is necessary so that you will always have access to your data no matter what. Moreover, the vendor's privacy policy should state explicitly that another party will not have any access to your files ever.
File and folder synchronization: Files and folders on your endpoint devices, regardless of location, must always be synchronized over the internet. This ensures that your users will always have their data available to them, effectively preventing downtime from ever hitting your organization.
Types of payment methods for cloud computing
Regarding the fee structures we discussed earlier, typical pricing models for cloud computing services include:
Pay as you go: With demand-based pricing, customers pay only for the cloud resources and services they use under the pay-as-you-go model. This means you pay more whenever there is a higher demand for a service or resource among your users. To ensure that you do not pay more than is necessary, you should cull any extra capacity that remains unused.
Long-term commitment: This means paying less when you sign up for longer terms with a vendor. Discounts often go deeper depending on your term. For example, if you choose to pay monthly, your discount may not be much compared to when you sign up for a long-term plan of, say, one or two years.
Use more, pay less: When you use more of a resource, your payment goes down. For example, a vendor may charge you a lower rate per terabyte, say 20 cents, on a plan with 50 terabytes or more of storage space per month. If your usage is lower than 50 terabytes, you will get charged a higher rate, say 25 cents, per terabyte.
Cost of cloud computing for a small business
The cost of cloud computing varies depending on the types of cloud service you get. For example:
Popular cloud service providers such as Amazon Web Services (AWS) and Microsoft Azure offer free tiers with limited features, and more advanced features on a pay-as-you-go basis.
Many cloud-based applications are priced on a per-user or per-license basis. Notable exceptions include email services such as Google and Yahoo, which offer free accounts that may be good enough for most.
Some cloud storage and file-sharing services offer free accounts. However, advanced features require subscription fees.
Cloud backup and recovery services also require subscription fees.
Adding priority technical support to the mix often means getting charged higher fees.
Considering the above, it is always good to perform due diligence prior to signing up with a cloud service provider. This way, you can be sure that you are spending money on a worthwhile investment.
Benefits of cloud computing for a small business
How cloud computing can benefit your small business has never been more apparent than with the COVID-19 pandemic. As the pandemic surged, the work-from-home movement gained momentum in the face of mounting employee health concerns, leading to a boom in cloud computing, powering as it did most remote workers everywhere. Seeing the advantages that cloud computing offered, many of the companies that still relied on traditional IT infrastructure and physical datacenters followed suit, averting productivity losses just in time. Still, others were not so fortunate.
Other cloud computing benefits include:
Keeping your data accessible: No matter where they are, your users can always access your data.
Lowering IT costs: There is no longer any need to maintain physical equipment and dedicated IT teams to keep a monolithic infrastructure running.
Lowering investment costs: Cloud computing means lower initial investments in IT. You pay only for software licenses when you need them. Moreover, with everything in the cloud, you also get to save on office space rent and utility payments.
Disaster-proofing your business: Prior to cloud computing, small businesses spent fortunes on ensuring that they could cope with disasters. With this responsibility now in the hands of cloud service providers, money spent on business continuity efforts previously can be put to effective use elsewhere.
Making cross-functional teams possible: Cloud computing encourages collaboration even as it empowers teams with real-time information. Thus, entrepreneurs can leverage the strengths of their employees and use them where they can bring the most benefits. For example, sales and support teams can meet customer expectations by working hand in hand.
Driving business with data: Business intelligence has become a reality with cloud computing, empowering businesses with updated and actionable information that can be accessed from a central location with ease.
Using automatic updates: IT teams are freed from worrying about keeping your equipment and applications updated since the cloud service provider takes care of all that.
Cost of cloud computing for a small business: choosing the right cloud service provider
With the considerable number of available cloud services for small business out there, you might find it difficult to choose which is the most appropriate for your needs. Initially, you might choose to get a free option, especially if you are just testing the market. When a paid option becomes inevitable, ask about the following when evaluating a provider:
How do they store your data? Ask for the number of datacenters that will house your data. Once you have the number, ask for their locations. This way, you can prevent any potential throughput and connection problems, especially if their datacenters are in places far away from your operations.
How secure is your data? This pertains to virtual and physical security. The vendor must have the proper mechanisms in place to keep your data secure from would-be hackers and thieves. In addition, make sure that your provider can keep you compliant with data privacy regulations.
How large will your data be? Make sure to account for your future storage needs. This way, you can get discounts by availing yourself of plans with longer terms. If you think you can live with a storage limit, get that instead. If not, choose a plan with unlimited storage.
How Parallels RAS can reduce the cost of cloud computing for small businesses
Parallels RAS is a complete virtualization platform that makes it easy for small and medium enterprises to transition to the cloud in a cost-effective manner. As Parallels RAS includes all virtualization features in a single full license, your IT team should find it easy and simple to deploy and administer. It even comes with an installation wizard that is so straightforward to use that even non-technical people can learn to use it quickly enough. Even your end users will not have an issue picking up Parallels RAS quickly.
With Parallels RAS, you can also transition to a virtual desktop integration (VDI) architecture using thin clients such as Chromebooks, which are ideal for small businesses. Parallels RAS also offers an HTML 5 client that is compatible with any device, enabling the delivery of cloud-based applications no matter the device and location of your users. It also comes preconfigured with advanced features such as printer redirection and load balancing. Other features, such as ulti-factor authentication (MFA) and advanced filters ensure that your data is secure.
Parallels RAS helps your business leverage the advantages of cloud computing, enabling delivery of cloud-based applications efficiently and cost-effectively. You can also virtualize desktops and applications and run them from popular cloud services such as AWS and Microsoft Azure.