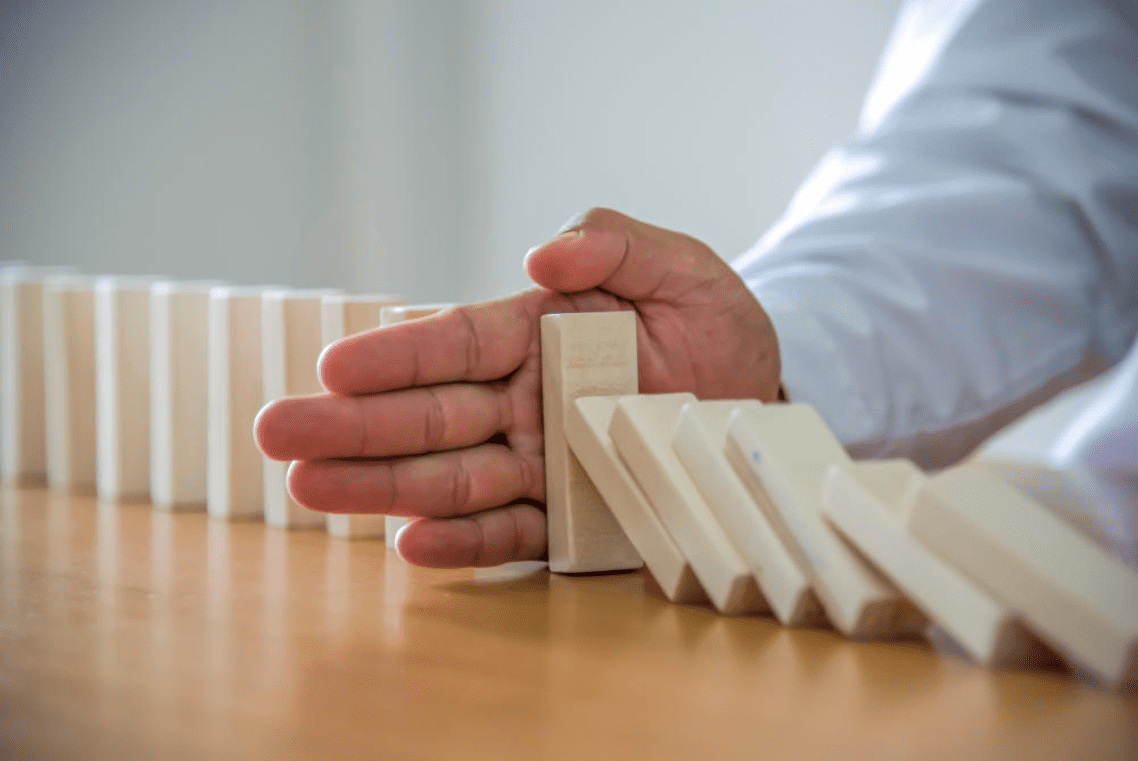 What is Disaster Recovery as a Service?
Disaster Recovery as a Service (DRaaS) is a cloud-based disaster recovery (DR) solution that can be more cost -effective than traditional solutions. In DRaaS, a cloud services provider is responsible for maintaining your organization's entire DR infrastructure, including backups of your applications and data. In the context of disaster recovery plan versus business continuity plan, DRaaS is often seen as part of the former. This article takes a detailed look at DRaaS and its different models, factors to consider before adopting DRaaS, the advantages and disadvantages of DRaaS, and how it differs from (Backup as a Service (BaaS).
Function of DRaaS
In DRaaS, a third party provides a cloud-based backup system that takes over and prevents business disruption when disaster hits an organization's IT infrastructure. The typical DRaaS solution comes with a service-level agreement (SLA) that details the customer's requirements and expectations from the service provider. In the event of a disaster, the provider implements the customer's DR plan, as stipulated in the SLA.
DRaaS is flexible, as it can accommodate both physical servers in the customer's own data centers and virtual servers residing in the cloud. But the backup system itself is off -site, as it is based in the cloud. Thus, a DRaaS solution means that you do not have to maintain costly secondary data centers. In addition, as the provider maintains a globally distributed architecture, you can be confident that your DR plan will be implemented no matter what. DRaaS is also ideal for organizations without the required expertise to maintain their own DR efforts.
Before signing up with a DRaaS vendor, comprehensive DR planning is required to prevent spending on an inadequate solution. One thing to look at is the provider's ability to meet your recovery time objective (RTO), or the maximum amount of time your organization can afford to go down without incurring significant financial costs. This may mean balancing your RTO requirements with the cost, since solutions with more features can be expensive. Solutions can range from completely managed to attended to self-service, with the first one being more expensive than the others.
Operating models of DRaaS
DRaaS is typically offered in any of three3 operating models:
Managed DRaaS. The cloud service provider is fully responsible for your DR plan. Thus, this is more expensive than the other models. While your team is not involved in running the failover system once disaster strikes, it will have to ensure that your backups are all up to date so that once the system is running, your users can go back to work at the soonest.
Assisted DRaaS. Under this model, your organization and the cloud service provider agree to be responsible for specific areas in your DR plan. For example, you can choose to keep a custom application under your care if your provider does not have the expertise to handle it. In the same manner, your provider can handle other areas where your team's skills are lacking.
Self-service DRaaS. Your team is responsible for all aspects of your DR plan, including powering up the backup system during disasters. Your vendor only provides the backup software and remote backup locations. This is often the cheapest option.
Considerations when choosing DRaaS
To get the most out of your DRaaS solution, consider the following:
Performance requirements. If the SLA does not cover areas that you think should be covered, for example, your RTO, negotiate with the vendor so that those are included.
Hidden charges. Scrutinize the contract for hidden charges that can add to your costs. Otherwise, you may end up paying more than you can afford.
Data protection services. If possible, choose a vendor that also offers data protection services. There is no better time, especially since the cloud is ideal for long-term data retention given its isolation from your production servers. The chances that your data will get infected with ransomware while in the cloud is likewise remote.
Pay-per-use options. A provider that gives you the flexibility to pay only for the applications you use is often the better option, especially when you are working within a budget.
Cloud seeding. If a provider offers cloud seeding, take it. This enables preloading of data to the cloud from physical media, giving you the option to restore failed local databases when needed.
Backups. Ensure that your cloud-based applications are backed up as well. When doing so, use a backup appliance running from a location different from where your cloud applications are located. Also, integrate your backup appliances into your cloud to ensure predictable recovery.
Test recovery procedure automation. Automate the test recovery procedures. In addition, test the recovery procedure whenever there are changes in your infrastructure. This prevents any surprises when you need to run actual recovery after a disaster.
Advantages and disadvantages of DRaaS
Before signing up with a DRaaS provider, you should also consider the service's advantages and disadvantages. Among its advantages are:
DRaaS is less costly than backup failover systems in dedicated DR sites. There is no need to acquire costly hardware since the DRaaS vendor takes care of that.
Your IT team can focus on more important work other than maintaining your DR site.
When an issue occurs, your users can be shifted over to your applications and data in the cloud with minimal disruption to your business operations while your IT team continues working on a more permanent fix.
If ever downtime occurs, it would be barely noticeable to your users since they only need to be given remote access to your applications and data on the cloud. This is a much faster process compared to traditional solutions that require restoring production data and applications to backup servers over the internet.
On the other hand, disadvantages of DRaaS include:
If the vendor fails to meet their obligations under the SLA, you may end up losing time and money. Choosing a reputable vendor should help mitigate this potential problem.
Applications served from your data centers may run into issues once they are based on the cloud. It is imperative to test them to ensure perfect performance on the cloud.
Once your on-premises data centers are ready to resume operations, you may also run into issues migrating back your applications and data to your primary servers from the cloud. While you can use the DRaaS solution until the migration is completed, this can bring up your costs.
Differences between DRaaS and BaaS
BaaS is another cloud-based solution that you may find appropriate for your needs. However, there are several major differences between BaaS and DRaaS:
Coverage. BaaS only backs up your data, but DRaaS backs up both your data and infrastructure.
Business continuity. When disaster happens and there is an issue with your infrastructure, you will not be able to resume your operations until the issue is fixed. This will not be a problem in DRaaS since it backs up both your data and infrastructure.
Cost. Since it only backs up your data, BaaS is less costly up front. Your IT team must craft a comprehensive DR plan to complement BaaS. If you are not able to resume operations promptly after a disaster, your costs in terms of lost business revenues may spiral. DRaaS may cost more upfront, but because it leads to less downtime overall, that is money well spent.
Parallels RAS as a secure DRaaS solution
Parallels® RAS enables deployment of your applications and desktops to anywhere, including Amazon Web Services(AWS) and Microsoft Azure. By including Parallels RAS in your DR or business continuity plan, you are enabling DRaaS in your infrastructure, ready for access in case disaster strikes.
With Parallels RAS, your users can access your mission-critical applications at any time, from anywhere, and using any device. They can choose from the locally installed Parallels Client or the Web Client for accessing their applications and desktops remotely. Parallels RAS also enables deployment of additional Virtual Desktop Integration(VDI) desktops if needed.
Parallels RAS supports various techniques to protect sensitive company data from harmful behavior. These include advanced access control, Federal Information Processing Standard(FIPS) 140-2 and Secure Sockets Layer(SSL) encryption protocols, multi-factor authentication, and smart card authentication. Parallels RAS also integrates with third-party security solutions.
With the Parallels RAS Console, your IT team has a centralized view of your users, regulating their data access and providing support when needed. It can also administer deployments to on-premises servers, and public or hybrid clouds, effectively enhancing your IT infrastructure's agility and responsiveness.