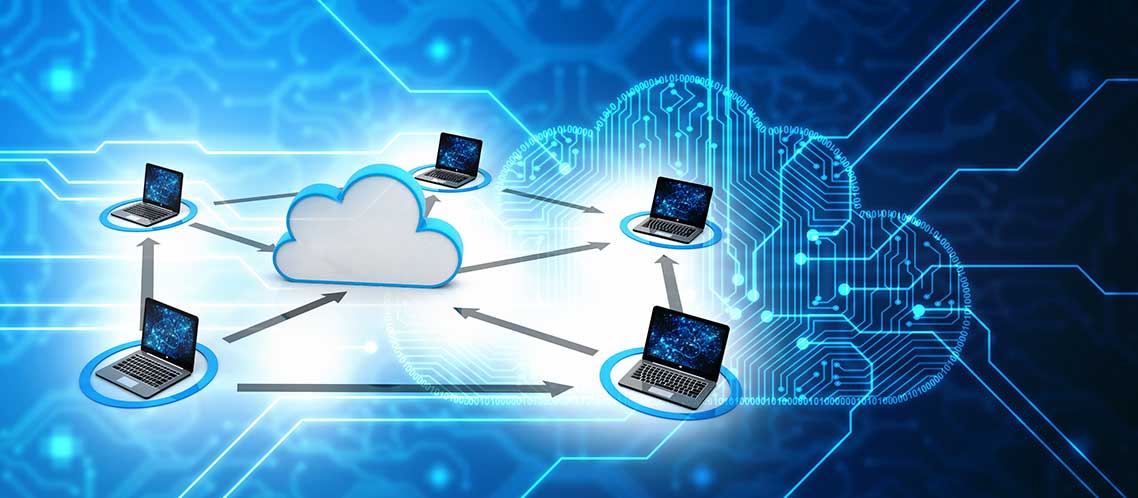 What Is Hosted Virtual Desktop (HVD), and Why Is It So Popular?
Hosted Virtual Desktops (HVDs) are deployed as individual virtual machines on a centralized server and accessed via portable devices through the internet. They have gained wide acceptance for providing a user experience similar to that of a conventional PC, with a significantly lower total cost of ownership (TCO). Considering the upfront costs of acquiring hardware and ongoing maintenance and up-gradation costs, the TCO of a single conventional PC can amount to thousands of dollars each year.
Hosted Virtual Desktop Explained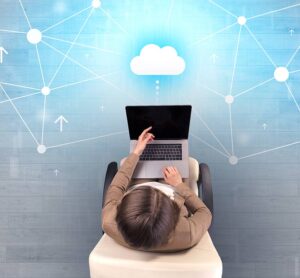 A hosted virtual desktop, or HVD, is a complete desktop environment running as a virtual machine that leverages the compute and storage of a cloud-based server. An HVD is implemented by leveraging virtualization software from vendors, such as Microsoft, VMware and Amazon. Business applications and data are stored on the IT infrastructure of the service provider instead of on local PCs or the company's internal network. Users can access the applications and data exactly like they would a physical PC at their office desks. After logging into a hosted virtual desktop via a personal device, the user's personal data and business applications and data become completely separate, ensuring better security. Organizations' security policies are also applicable on virtualized desktops.
Different service providers offer their own virtual desktops, management consoles, services and support, known as a hosted virtual desktop (HVD) or Desktop as a Service (DaaS). With the responsibilities of security, storage, backups and updates shifting to the service providers, businesses can free up their staff to focus on other business-critical tasks.
Benefits of Hosted Virtual Desktops
Companies had been using traditional desktops for about three decades before the proliferation of mobile devices and the consequential growth of the bring-your-own-device (BYOD) industry and flexible work environments. The modern workplace requires companies to manage multiple devices per user and enable access to business applications anytime, anywhere. HVDs can overcome the challenges of the modern workplace and facilitate mobile workforces while optimizing cost-efficiency and employee productivity.
Some key benefits of using HVDs are lower costs, easier maintenance, smoother user experience, better security and reliability, and enhanced flexibility for remote work. Let's explore these in more detail.
Low TCO
The most significant benefit of HVD over conventional PCs is perhaps the lower upfront and operational costs. By giving remote access to applications and storage hosted on the servers of a cloud service provider, organizations save huge capital expenditure (CapEx) costs associated with acquiring and upgrading hardware resources. Employees can access their virtual desktops easily via thin clients or personal portable devices. Companies can deploy new HVDs as needed and remove them when they are no longer required instead of buying hardware for occasional use. HVD implementations follow a pay-per-use pricing model, which allows companies to pay only for the virtual desktops that are in use.
Easy maintenance and upgrades
There's considerably less hardware to maintain and upgrade when desktops are hosted offsite. Your HVD provider is responsible for the ongoing maintenance of the cloud-based IT infrastructure. All software security updates and patches need to be installed just once on the central server instead of upgrading multiple individual devices. HVDs can also reduce the number of IT staff required for hardware upkeep.
Indistinguishable user experience
For employees, a hosted virtual desktop behaves exactly like a traditional PC with an added benefit of a consistent desktop experience across multiple endpoint devices. Each user can customize a virtual desktop's themes and applications just as a traditional desktop. All user preferences and settings are stored, and users can start working from exactly where they left off in the previous session, regardless of the device or their physical location.
Great security and reliability
With HVD deployments, the provider is responsible for storing and backing up data. This feature is critical in the event of a natural catastrophe or hardware failure. The service provider is also responsible for securely delivering the virtual desktop, its business applications and data to the endpoint device. Implementing access control policies and installing authentication and authorization controls is much more convenient if the data is stored at a centralized location instead of individual computers. Hosted virtual desktop provides maximum data security in BYOD environments by separating personal and business-related environments. Data is not stored on individual devices, so even if an employee loses a personal device, the data remains well-protected in the cloud-based servers.
More suitable for flexible and remote work
Cloud technologies are one of the key enablers of flexible and remote work environments. With hosted virtual desktops, the workplace is no longer confined to a physical desk in an office. An HVD implementation enables employees to securely access their work desktops, along with all applications, data and settings, anytime, anywhere, from any device, simply through an internet connection. It eliminates the need to use VPNs for remotely accessing business applications and resources. It promotes employee satisfaction and ensures business continuity even during uncertain circumstances.
What Are the Differences Between HVD and VDI?
HVD and Virtual Desktop Infrastructure (VDI) are both desktop virtualization approaches for delivering remote access to a desktop OS installed on a centralized server. The main difference lies in the location and ownership of the IT infrastructure. The end users see HVD as a user interface that connects to applications and stores data on the cloud provider's infrastructure. Employees can access all applications and data as if they are using their local machines running on the organization's internal network. The organization does not actually procure, manage and secure the IT infrastructure on-premises. The service providers are responsible for managing and maintaining IT infrastructures, along with ensuring high availability and security.
VDI is another desktop virtualization technique that enables companies to host desktop operating systems (OSs) on a centralized server that's located on-premises, unlike the cloud-based servers of an HVD implementation. For a VDI implementation, organizations need to own the IT infrastructure for hosting virtual machines. It provides better control and visibility, but the responsibility of managing, maintaining and securing the datacenter lies with the organization itself.
HVD Service Providers
Two of the most popular HVD service providers are Amazon Web Services (AWS) and Microsoft Azure.
AWS WorkSpaces
Amazon Web Services (AWS) WorkSpaces is Amazon's fully managed, multi-tenant Desktop as a Service (DaaS) offering. Amazon is one of the most established HVD service providers, enabling IT administrators to provision as many Windows or Linux-based desktops as required within minutes. With virtually endless scalability and monthly or hourly pay-per-use pricing models, AWS WorkSpaces helps organizations meet their business requirements seamlessly, even for temporary or contract-based employees. The overall expense is much less than an on-premises VDI solution. With WorkSpaces, each user within an organization is allocated one-to-one, dedicated resources.
Windows Virtual Deskop
On the other hand, Azure Windows Virtual Desktop is Microsoft's DaaS offering that is basically a fully managed HVD solution, but it also allows multi-session Windows 10 and Office ProPlus. In less than a year, Windows Virtual Desktop has enjoyed rapid adoption and has become a strong contender among HVD service providers. Organizations that rely mainly on Windows servers can access Windows Virtual Desktop with a small uplift in Windows 365 licensing costs. In fact, Microsoft has included access to Windows Virtual Desktop in most business-level licenses, including Microsoft 365 Business Premium and Windows 10 Enterprise E3/E5. Additionally, Azure Windows Virtual Desktop offers one-to-many resources, allowing organizations to assign a single host to multiple users. This reduces the cost per user significantly. For users that require high resources for their jobs, Windows Virtual Desktop enables provisioning dedicated resources, allowing greater flexibility and resource optimization.
Parallels RAS Supports VDI Delivery on Azure
Parallels® Remote Application Server (RAS) already provided robust support for Microsoft Azure VDI deployments and comes with prebuilt templates and configuration wizards for configuring Azure VDI securely and optimally. Now, it also integrates with Microsoft's latest virtualized desktop offering, Windows Virtual Desktop. Parallels RAS provides a centralized console for quick and simple Windows Virtual Desktop deployments and ease of management. Organizations can integrate Parallels RAS with Windows Virtual Desktop to enrich and extend capabilities, enhance data security and deliver a unified single solution to employees.
Download your 30-day trial of Parallels RAS to deliver Windows Virtual Desktop applications on Azure!
---
References:
Wikipedia – Desktop Virtualization