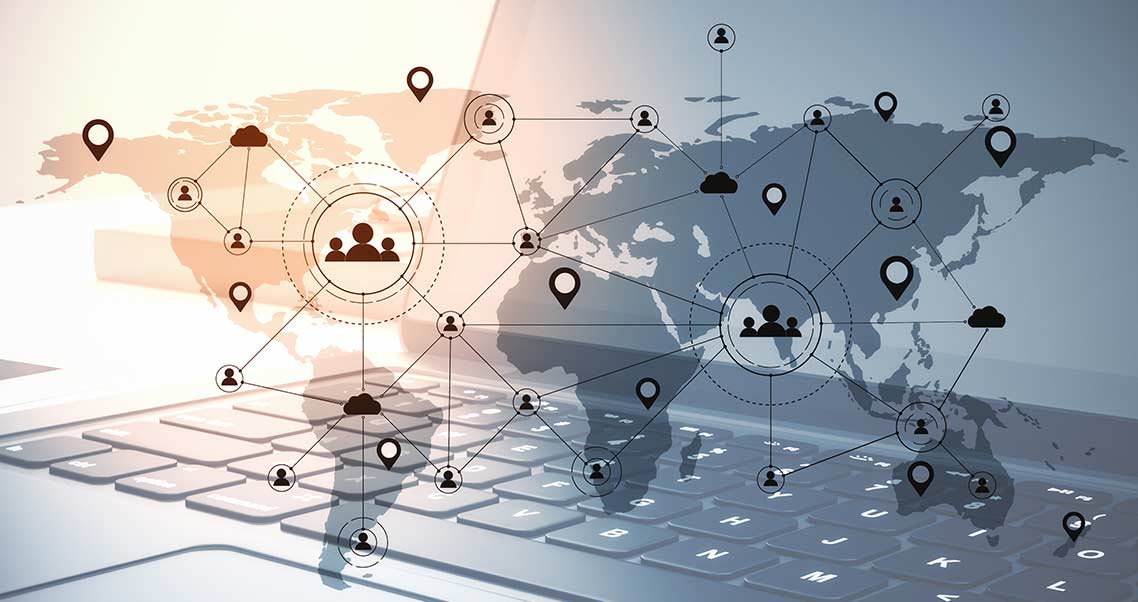 What Is a Remote Access Policy, and Why Is It Important for Your Organization?
A remote access policy is a written document containing the guidelines for connecting to an organization's network from outside the office. It is one way to help secure corporate data and networks amidst the continuing popularity of remote work, and it's especially useful for large organizations with geographically dispersed users logging in from unsecured locations such as their home networks. IT management and staff are jointly responsible for ensuring policy compliance.
What Is a Remote Access Policy?
Rapid technological advances have fostered an increase in remote work over the last decade. For example, sales personnel can now use tablets and other mobile devices to connect remotely to their office networks while on client calls and bring up data that may be important for closing deals. Recent events have further boosted the number of remote workers to an estimated 42% of the US workforce.
Remote work has brought with it a few challenges, including potential computer and network security risks. There is a real need for guidelines surrounding remote access, along with other policies.
A remote access policy serves as a guide for remote users connecting to the network. It extends the policies governing network and computer use in the office, e.g., password policy. It helps ensure that only those users who need it are given network access, as long as their devices are also compliant with the guidelines. When implemented properly, it helps safeguard the network from potential security threats.
A remote access policy should cover everything—from the types of users who can be given network access from outside the office to device types that can be used when connecting to the network.
Once written, employees must sign a remote access policy acceptance form. Other documents referenced in the policy should be attached to it as well. Strict implementation is a must, and it can be enforced through a combination of automated and manual techniques.
Why Is a Remote Access Policy Important?
While studies have shown that organizations can benefit immensely from remote work, it is also true that the trend poses some serious security challenges for IT departments. Some users, especially those who are not tech-savvy, may take the need to connect securely to the internal network from outside the office for granted, placing the network at risk with potentially harmful behavior. If a remote access policy is not in place, such risky behavior could go on unmitigated, without the organization finding out about it until after the occurrence of a breach.
With a comprehensive remote access policy, employees are made aware of the need to safeguard the network using best practices. Couple that with effective enforcement, and threats from unsafe employee behavior can be virtually eliminated. Authorized users are bound to follow the remote access policy, with erring employees facing sanctions.
What Should You Address in a Remote Access Policy?
To be effective, a remote access policy should cover everything related to network access for remote workers. Organizations must identify which users should be given access, since not everyone may benefit from having the privilege. For example, it might not be a good idea to give remote access to users with access to sensitive data or customer-facing retail personnel. The same goes for devices that do not meet the organization's minimum requirements for remote access, e.g., not having the latest updates for the installed operating system. These machines should not be allowed to log on to the network until updates are applied.
A remote access policy should also lay down who can assign remote access to users and what constitutes acceptable use of a remote access connection. It is recommended to leave the task of assigning users to direct managers. Acceptable use guidelines ensure that users keep their frivolous tasks off the network.
For its part, the IT department should implement centralized management of data access to ensure that only authorized users are allowed access into the network. A comprehensive audit mechanism to ensure policy conformance is also recommended. In case anomalies are detected during audits, the IT department should recommend remediation measures to prevent future occurrences.
Other considerations when formulating a remote access policy include but are not limited to the following:
Standardized hardware and software, including firewalls and antivirus/antimalware programs.
Data and network encryption standards.
Information security and confidentiality.
Email usage.
Physical and virtual device security.
Network connectivity, e.g., VPN access.
Access and authentication mechanisms, including password rules.
Acceptable use.
Trusted versus non-trusted sources and third-party vendor access.
Compliance, governance and enforcement.
Access and equipment ownership guidelines.
How Can You Update a Remote Access Policy?
Like many other IT policies, a remote access policy is a living document; it can be constantly updated when needed. When your business conditions have changed, and the policy no longer meets your requirements, it might be time to update the policy.
To ensure that you do not miss anything when updating your remote access policy, consider your organizational, legal, contractual and regulatory obligations when you compile the list of policy requirements. After that, identify the procedural and technical controls required to fulfill the policy, making sure to reinforce or replace existing controls that have not been effective.
Note that the conditions for remote access may be different for every organization. Always ensure that your remote access policy is not an exact copy of another organization's template; rather, you should customize it depending on your requirements. Otherwise, it might not be that useful for your organization.
Parallels RAS Helps Organizations Provide Secure Remote Access
Parallels® Remote Application Server (RAS) provides secure remote access for your networks out of the box. It features granular permission policies that enable administrators to enforce access restrictions and settings based on the end-users device or Active Directory group, helping ease the workloads of IT administrators by not requiring any further configuration.
Parallels RAS also allows IT administrators to force users to authenticate through multifactor or smart card authentication. Furthermore, it integrates seamlessly with third-party security solutions such as Gemalto (formerly SafeNet), Google Authenticator, Deepenet and RADIUS.
Moreover, Parallels RAS delivers server-based desktops and applications from a central location, allowing easy backup of endpoints and making for more secure deployment and maintenance. Parallels RAS also locks down data access, safeguards assets with system hardening and reinforces security with extra layers of protection.
Check out how Parallels RAS can help secure remote access for your network by downloading the trial.