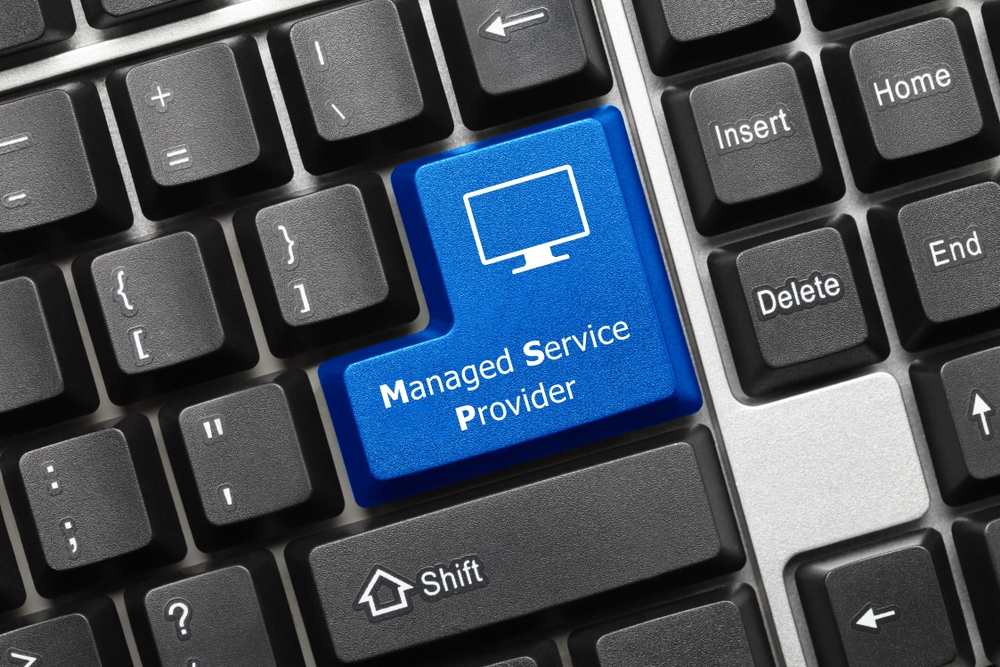 How remote monitoring and management software is driving growth for MSPs
With the pandemic seemingly now behind us, many organizations have embraced the modern workplace as the future of work. This means providing remote access to data and applications for their employees, as well as using remote monitoring and management software (RMM software) to maintain this access. Organizations that haven't adapted to the demands of today's workforce by offering these capabilities risk an increase in staff turnover, a decrease in talent retention, and a reduction in employee motivation. 
The growing demand for flexible remote work solutions 
Work from anywhere (WFA) remote access solutions have shown today's workforce that they can achieve a better work–life balance with less commuting time and greater flexibility by working from any remote location, not just their home or office. Shared office spaces, airports, coffee shops, and even parks and green spaces are all now options for remote workers. Employers are extending their workday beyond the typical 9-to-5 to accommodate their staff's desired lifestyles. 
An ongoing (and growing) demand for remote working and management software
The need for and adoption of secure remote working and monitoring software by managed IT services, managed service providers, and similar organizations continue to grow.  
There are expected to be 36.2 million individuals working remotely by 2025, and 16% of global companies are already fully remote. Accordingly, the need for software that facilitates remote work, such as virtual applications and desktops, remote monitoring, and management software, and the companies that offer it are in high demand. 
This is because RMM software supplies the crucial performance data and reports that enable MSPs and other IT service companies to essentially keep tabs on their clients' IT systems (servers, desktops, applications, and more), making remote monitoring more important than ever in today's increasingly remote and virtual workspaces.  
For IT-managed service providers, meeting this demand likely means adding new services to their existing solution portfolio. Fulfilling this need while managing current workloads can be challenging. Moreover, recruiting new technical support staff or training existing IT teams to deploy, manage and support solutions comes at an (often significant) cost. 
Complexity, centralized control, and consistent performance are some of the primary challenges MSPs face when deploying remote working solutions as a service (Aas) for their customers. 
How MSPs can benefit from offering RMM software solutions
Many managed service providers have adapted to the modern work environment by providing their customers with monitoring and management software that enables them to access systems, applications, and data from anywhere, using any device.  
Accelerating business growth by addressing customers' needs with innovative and flexible all-in-one Software as a Service (SaaS) solutions is key for MSPs looking to succeed in 2023 and beyond. 
Some key services that Parallels RAS enables MSPs to offer include (but are by no means limited to): 
C

ompliance management

 

A

sset management

 

P

atch management

 

S

oftware deployment

 

M

anaged environments

 

R

emote management software

 

I

ncident management

 

B

andwidth monitoring

 
All these services fall under the umbrella of remote monitoring and management software, or RMM software.  
By providing customers with managed desktop as a service (DaaS) and SaaS solutions via hybrid and cloud deployments, MSPs can offer their customers a solution that delivers remote accessibility while protecting their data by centralizing, monitoring, and restricting access to desktops and applications. 
By using Parallels RAS and Awingu to offer RMM solutions and more, managed service providers can: 
Build stronger recurring revenue streams.
Offer customized solutions via white labeling.
Deliver with increased efficiency as these solutions are easy to deploy, configure and manage.
Utilize a single console or just one "pane of glass" for administration. 
Take advantage of free online training and certification programs, enabling teams to upskill and provide more effective support with no additional costs to the organization. 
Enjoy access to 24/7 technical support.
Provide access to virtual desktops and applications on any device or OS, giving clients the choice of device (including tablets and phones) and operating system(s).  
Protect client assets with built-in security features (such as MFA). 
Roll

out

virtualization via flexible multi-cloud deployment options, so that clients can use the public or private cloud, or a hybrid option. 

 
How Parallels RAS and Awingu enable MSPs to deliver remote working solutions for the modern workplace
Parallels RAS and Awingu enable managed service providers to seamlessly deliver secure, centralized remote access to applications, desktops, and data from anywhere, using any device. These form a central part of a modern workplace solution for customers and support the need for remote monitoring and management of desktops and applications. 
By leveraging on-premises, hybrid, or public cloud-based deployments, system administrators can quickly and easily implement remote access, enabling customers to work from the devices of their choice, including desktops, tablets, and smartphones. 
These RMM tools are simple to deploy, configure, and maintain, so there's no need to incur additional costs to upskill IT teams, provide technical training, or recruit new technical talent.  
The technical support offered by Parallels RAS and Awingu empower managed service providers with the tools to give their customers a scalable, modern workplace solution for secure remote access from any location and any device.