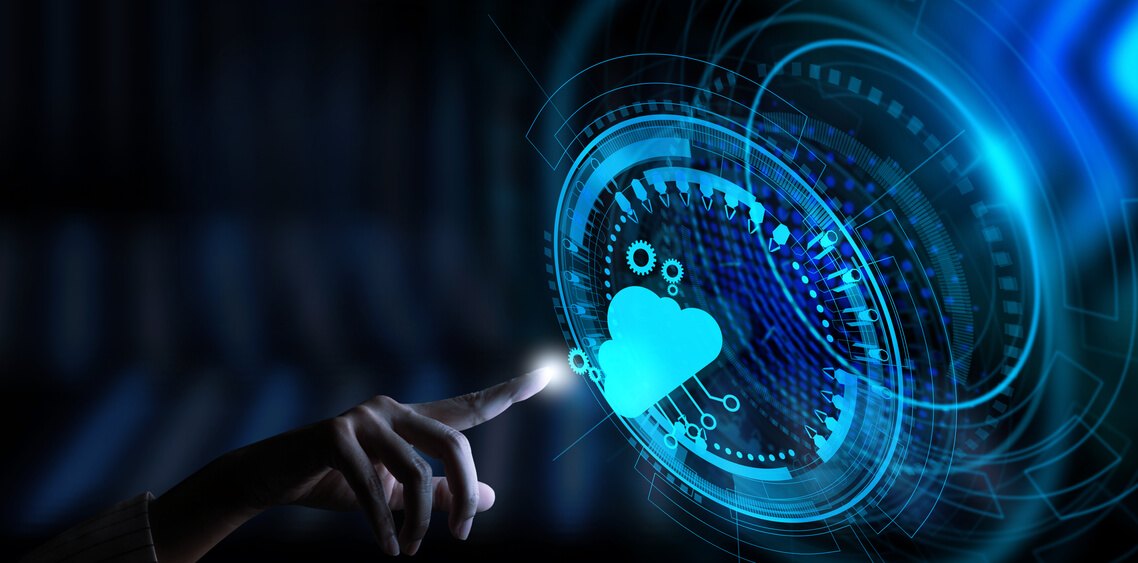 Finding the Right Virtual Solution: Azure VD vs RDS vs VDI
The demand for a fully remote work infrastructure has increased in the past few years, driven primarily by the COVID-19 pandemic. Azure Virtual Desktop (VD), virtual desktop infrastructure (VDI), and Remote Desktop Services (RDS) have become more popular as a result. While these technologies are similar in some respects, they are different in terms of server and licensing requirements. They also cater to specific audiences. This article compares and ranks Azure VD vs RDS vs VDI, and it looks at Parallels® RAS as an alternative VDI solution that also complements Azure VD and RDS.
Azure VD vs RDS vs VDI: How Do They Differ?
If you were made to choose between Azure VD, RDS, and VDI, what would you do? Let us examine the differences between the three to produce an answer.
Azure Virtual Desktop
Built around Microsoft's popular cloud computing service, Azure VD enables the deployment of Windows desktops and Microsoft 365 applications on your existing cloud servers, allowing your users easy access to their desktops and applications from any device. At the same time, it leaves your IT staff free to deal with the more important task of VM (Virtual Machine) provisioning and deployment since Microsoft supports the Azure platform. After setup, deployment of more VMs is done from the Azure management portal.
Azure VD supports multi-user instances of Windows 10 and single-user instances of Windows 7. Microsoft provides images of these operating systems that you can use with your desktops, or you can use your own custom Windows images. You also have access to a gallery of software as a service (SaaS) applications, including email, calendaring, single sign-on (SSO), and user provisioning tools. Moreover, you can virtualize non-Microsoft applications and use them in your Azure VD environment.
RDS
As for RDS, this Microsoft Windows component enables the implementation of an IT infrastructure composed of virtual applications and desktops that are accessible from any desktop or mobile device. In contrast to Azure VD, virtual applications and desktops can be deployed either on-premises, on the cloud, or both with RDS. Based on the Remote Desktop Connection client and the RDS server component available in Windows Server 2008 R2 and higher versions, RDS supports VDI, and session-based desktops and applications. The former allows your users to access virtualized clients while the latter allows you to create a multi-session environment for your Windows Server-based networks.
VDI
In a VDI, VMs are hosted on virtual desktops running on central servers and delivered to endpoint devices such as desktop and tablet computers over the network. Virtual desktops typically include Windows or some other operating system, and the VM and endpoint device must be connected via the network while work is performed on the latter. A connection broker is tasked with assigning virtual desktops to endpoint devices while a hypervisor manages the VMs in the VDI. Like RDS, a VDI can be based on the cloud or on-premises.
Azure VD vs. RDS vs. VDI: Which Ranks Highest?
Since Azure VD is available on the Azure cloud platform, it can be easy to deploy, especially if your organization uses Azure already. Once set up, your infrastructure runs in fully automatic mode, with your VMs updated to the latest software versions automatically once they become available. You can also scale up or down when necessary.
However, if you are moving to Azure from another platform, your IT team must train on Azure-specific tools. Deployment of your desktops may be easy given the tight integration between Azure VD and the Azure platform, but it can be difficult to manage your desktops once they have been set up. This is because you only have the Azure command line, PowerShell, and the Azure Representational State Transfer application programming interface (REST API) at your disposal. Although Microsoft is developing graphical user interface (GUI) administration tools, it may take some time before these are released to the public.
There are other Azure Virtual Desktop limitations. For instance, personal desktops only support local user profiles. Even if Azure Virtual Desktop instances can now be joined to Azure Active Directory rather than Active Directory, there is still limited support for pooled desktops since users still cannot save data to their VMs. While FSLogix user profiles can be used to circumvent this limitation, FSLogix administration adds another layer of complexity to Azure Virtual Desktop. If you want to avoid the management complexity that comes with Azure Virtual Desktop, Windows 365 desktops that are fully managed and hosted on Azure are an option.
Azure Virtual Desktop's cloud-only availability may also be another consideration for some organizations. If your requirements preclude the cloud, you may want to look at other options before adopting an Azure Virtual Desktop-based environment.
On the other hand, it can also be quite complex to deploy and manage RDS and VDI. Security is another concern. If you have competent IT personnel, all of these may not be a problem. Cost is another matter, as both are typically more expensive than a cloud-only solution such as Azure VD, especially since it is already included in Windows 10 Enterprise business subscriptions.
Parallels RAS Provides VDI Solutions, Enhances RDS, and Integrates Azure VD
Parallels RAS eases deployment and management of cost-effective VDI solutions from a single, central dashboard, effectively reducing your IT team's workloads without sacrificing your network security. With Parallels RAS, you can give your employees secure access to a bevy of virtual applications and desktops from anywhere in the world using the device of their choice.
Employees can use their preferred Parallels RAS RDS client based on the type of device they are using, for example, Android, iOS, macOS, or Windows. If required, the Parallels RAS Console is capable of handling centralized management of desktop configurations. Parallels RAS also has an HTML5 browser for users on other devices.
Parallels RAS integrates with Azure Virtual Desktop, enabling it to deliver Azure-based VDI desktops according to your requirements. From the Parallels RAS Console, you can enable Azure VD management, add an Azure VD provider, select from either standalone or template VM provisioning, assign users, create workspaces and host pools, and publish desktops and/or applications to host pools.
Aside from supporting on-premises IT infrastructures, Parallels RAS also supports public cloud solutions, including Microsoft Azure, Amazon Web Services (AWS), and Google Cloud. Among the hypervisors and hyperconverged infrastructures it supports are Microsoft Hyper-V, VMware ESXi, Nutanix Acropolis, and Scale Computing HC3.
See the ease with which you can integrate Parallels RAS and Azure Virtual Desktop!