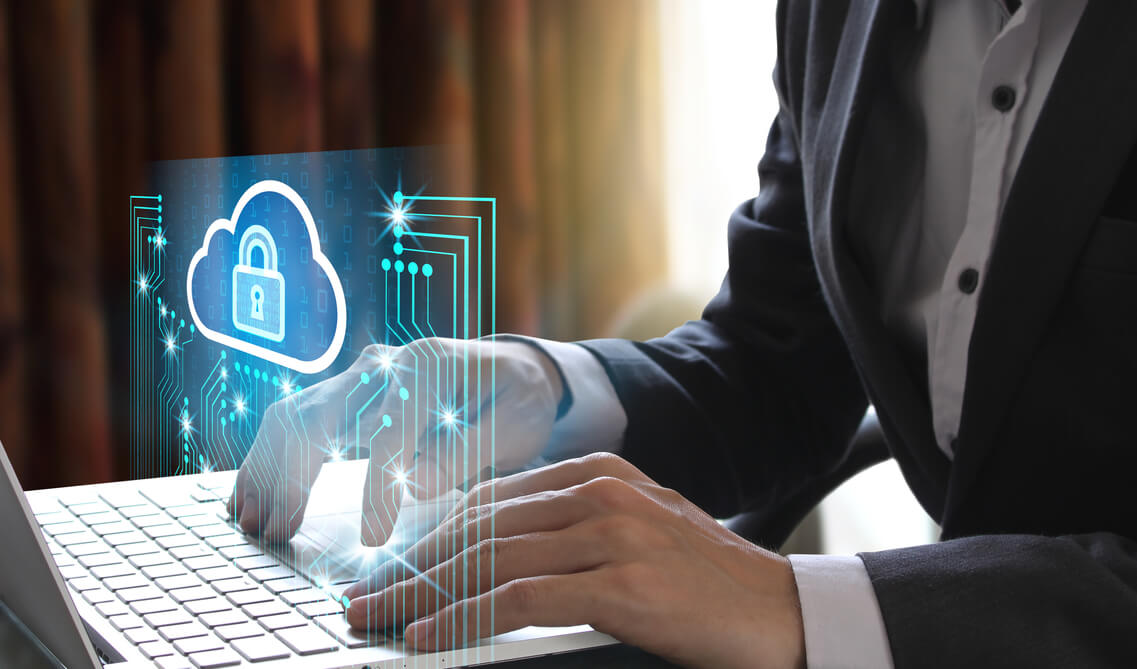 Find Out What a Virtual Desktop Infrastructure Data Security Plan Is and Why It Is a Priority
Virtual desktop infrastructure, or simply VDI, is a desktop virtualization technology that hosts desktop environments inside virtual machines (VMs) on centralized servers in the datacenter. VDI isn't a new technology since it has been around us for over three decades. However, as it becomes increasingly pervasive, understanding and coping with its position in a challenging cybersecurity environment is critical.
As organizations race to integrate remote working solutions into their long-term operational goals, a VDI data security plan needs to become a priority for IT administrators. In this post, we explore why organizations should have sound VDI data security plans in place, VDI risks, and the best features to look out for in a provider.
What Is VDI Security?
VDI security refers to all the technologies and best practices that organizations can put in place to secure virtual workloads. VDI works by delivering centrally hosted virtual workloads—operating systems (OSs), applications, and desktops—over a network to endpoints such as traditional PCs, thin clients, or smartphones.
Users, in turn, can access the virtual applications and desktops from any endpoint platform at any location, making VDI an ideal solution for hybrid working environments. In some ways, the technology provides its own protection measures. For example, VDI ensures that data never leaves the datacenter, even when users can access their virtual workloads from any endpoint.
It also decouples the applications from the OSs, which means that if an application within a VM becomes compromised, it doesn't affect the entire system. However, while VDI has its own inbuilt security mechanisms, it can also create attack surfaces. A compromised device or desktop session can easily expose the company to various cybersecurity threats such as network sniffing, malware, ransomware, or insider threats. This is why the ability to secure data for remote access is so important.
What's the Importance of Having a VDI Security Plan?
The consistent innovations in desktop virtualization technologies and the need for flexible working styles have led to the widespread adoption of VDI. There are many benefits—which unfortunately double up as security risks—that organizations derive from VDI, the biggest one being reduced total cost of ownership (TCO).
By allowing employees to leverage their preferred devices under the bring-your-own-device (BYOD) framework, VDI not only enhances their productivity but also removes the need for businesses to buy costly corporate-owned devices. In many cases, the pressure to cut costs by allowing multiple heterogeneous devices to access corporate resources has also opened up a security vulnerability that attackers can exploit. According to a recent study by Tenable, nearly two-thirds of business-impacting cybersecurity attacks targeted the remote workforce.
Endpoint security is probably the weakest link in VDI security because virtually all organizations allow employees, partners, and vendors to connect their devices to the enterprise network. Some of these endpoints access mission-critical assets frequently, including sensitive workloads and proprietary source code, via the internet, with devices rarely complying with the company's security policy.
With BYOD becoming more prominent and employees preferring flexible working styles, the security of enterprise resources is a pressing concern. Implementing a VDI data security plan provides a better continuity mechanism for employees to leverage hybrid workplaces.
What Are Some Risks Found in VDIs?
VDI is a mission-critical technology that manages crucial sensitive workloads in an organization. And even though the technology has its own inbuilt security measures, the VDI environment is not immune from risks and threats. Let's explore some of the risks that VDI solutions pose.
Hyperjacking. Threat actors can use malware to gain access to the host's OS and take control of the hypervisor through a process known as hyperjacking. Once they've penetrated the system, they can access everything connected to the host, including VMs and storage resources.
Unpatched VMs. It is tedious and time-consuming to patch, update, and maintain VMs because each virtual machine has its own guest OS and configuration. Without an automated process, attackers can exploit delays in deploying patches and updates to compromise the entire VDI stack.
Network attacks. Just like physical networks, virtual networks are also vulnerable to attacks. For example, an attacker who successfully manages to breach one part of the virtual network can also compromise other parts as well because virtual networks share the same physical resources.
Insider threats. Employees with compromised accounts or endpoints can expose the organization's data to threat actors.
What Are the Best Features to Look for in a Hosted VDI Provider?
Providing employees with a VDI solution is a crucial business decision. As more organizations offer remote and hybrid workplaces, VDI solutions such as Parallels® RAS are becoming increasingly popular due to the benefits offered by secure remote access for both on-premises and remote employees. As you investigate which VDI solution to deploy in your organization, here are some features to consider:
Network security. VDI solutions transmit virtual applications and desktops over a network from the provider's servers to the users' endpoints. Therefore, you should check to ensure that the provider offers end-to-end security. Some of the measures you can look for in a provider include Transport Layer Security (TLS) data encryption in transit, internet protocol (IP) restrictions, distributed denial-of-service (DDoS) mitigations, and more.
IT compliance. There are various forms of compliance standards that organizations must adhere to while operating in specific industries such as healthcare or finance. Some of these regulations include the Health Insurance Portability and Accountability Act (HIPAA) and Payment Card Industry Data Security Standard (PCI DSS). For example, if your organization operates in the healthcare sector, ensure that the VDI solution is HIPAA compliant.
OS and application security. Patching OSs and applications is an essential component of VDI security. Therefore, you must check to ensure that the provider is deploying an effective patch and antivirus management procedure.
Group policies. Virtually all companies consist of multiple departments, with each department having its own computation requirements. When choosing a VDI provider, you should ensure that the solution offers group policies. For example, IT teams can leverage group policies to allow or deny certain resources to employees based on their departments.
Identity and access management (IAM). As a remote working solution, VDI products facilitate the delivery of virtual workloads to endpoints, potentially leading to security issues at that level. You should check to ensure that the VDI has implemented an effective IAM strategy for authorizing identities, users, and devices.
A Virtual Desktop Infrastructure Security Plan with Parallels RAS
Organizations of all shapes and sizes have constantly retooled their approach to the problem of desktop management to strike the right balance between user experience, IT management, and security. Desktop virtualization solutions can allow an organization to drive cost savings and simplify IT management while enabling IT teams to gain more control of corporate resources.
However, you can achieve these benefits only with the right VDI solution. Parallels RAS is a top-notch VDI solution that has led the charge to application and desktop virtualization for over two decades. It is an easy-to-use VDI solution that works with major hypervisors, providing mobile employees with a seamless user experience.
Parallels RAS also incorporates advanced security features, including encrypted connections, granular permission settings, and real-time monitoring and alerts. Organizations can use these features to protect their assets from malicious activities. Most importantly, Parallels RAS allows IT teams to build secure private clouds where they can centralize all critical confidential data, allowing the organization to become HIPAA- and PCI DSS-compliant.
Try out Parallels RAS today and start securing data for remote access!