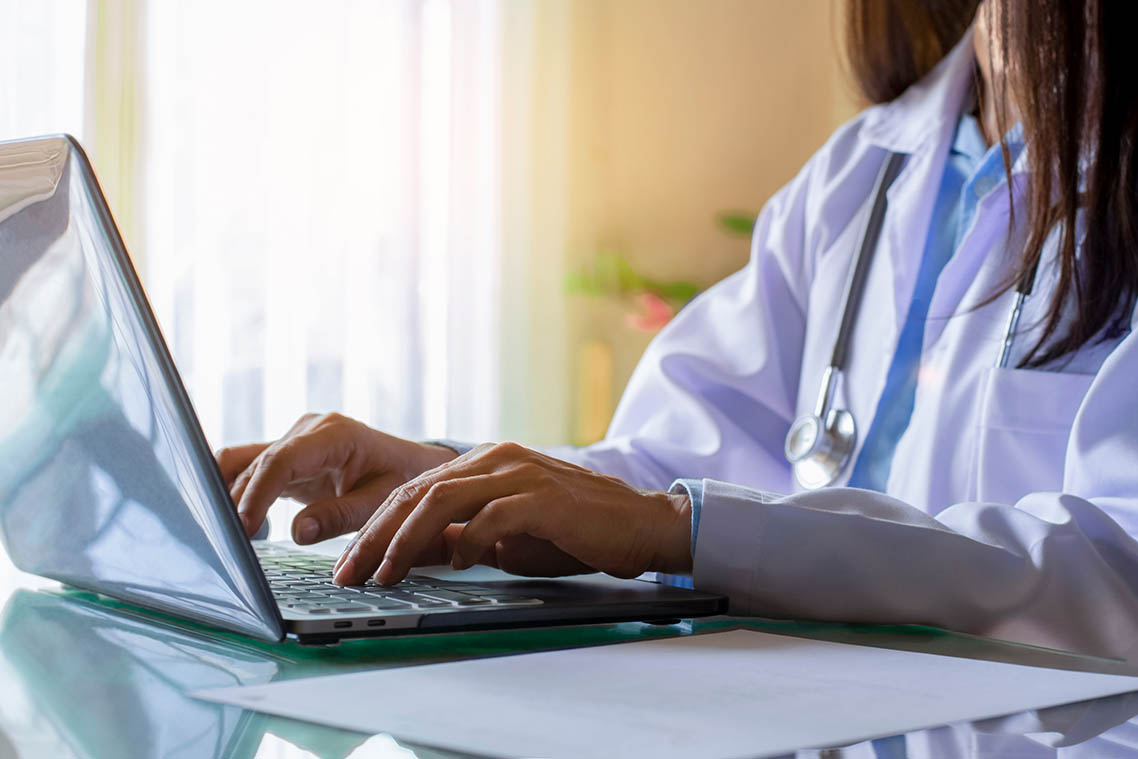 Know the HIPAA Audit Requirements
The Health Insurance Portability and Accountability Act, or simply HIPAA, is a radical United States federal statute that defines data privacy and security provisions for safeguarding healthcare information. It streamlines the flow of medical data, stipulating how healthcare providers and insurance companies maintain protected health information (PHI) to guard it against fraud and theft.
In recent years, the HIPAA audit has thrust into prominence because it helps to incentivize healthcare providers to remain HIPAA compliant while strengthening their overall security posture. Learn more about HIPAA audit requirements and what measures you should institute to stay compliant in this article.
Learn the HIPAA Compliance Rules
When the US Congress passed the HIPAA legislation in 1996, it had two primary goals: improving efficiency in the medical sector, and portability of healthcare insurance when people changed jobs. Since then, the Department of Health and Human Services (HHS) has added a series of compliance rules to secure PHI and safeguard privacy.
There are five basic rules:
1. Privacy Rule
The HIPAA privacy rule ensures that healthcare providers safeguard the privacy of patient data. The rule outlines what healthcare providers can disclose about the patients' data and how they can use it. It also guarantees the patients the right to access their PHI and medical records. The rule requires healthcare organizations to formulate and implement written privacy rules, notify such regulations to their patients in writing, and train their staff regularly.
2. Security Rule
This rule requires healthcare providers to secure their patients' PHI. More specifically, it outlines the standards required to protect electronically protected health information (ePHI), specifying how the covered entities and business associates should handle, manage, and transmit it.
For example, the rule outlines how ePHI can be shared through mobile systems and email, housed in on-premises servers, and stored in the cloud. The rule defines three safeguards that healthcare organizations must implement to stay HIPAA compliant: administrative, physical, and technical.
3. Omnibus Rule
The omnibus rule outlines the role of business associates in HIPAA. HHS enacted these regulations in 2013 to address policy gaps that existed in earlier HIPAA rules. The omnibus rule also provides new provisions required by the Health Information Technology for Economic and Clinical Health (HITECH) Act.
Congress passed the HITECH Act in 2009 to create incentives related to healthcare IT, such as electronic health record (EHR) systems among healthcare providers. It also strengthens the HIPAA security and privacy regulations, and it increases legal and financial liabilities for non-compliant providers.
4. Breach Notification Rule
The breach notification rule stipulates actions that healthcare providers must take in the event their systems are breached. The rule specifies the timelines for reporting breaches to the Office for Civil Rights (OCR) and individuals whose PHI has been breached and what measures the healthcare provider is undertaking to restore normalcy.
5. Enforcement Rule
This rule empowers HHS to enforce security and privacy rules. For example, it authorizes the OCR to probe HIPAA complaints, undertake compliance reviews, levy fines to non-compliant providers, and carry out education and outreach activities. The OCR also refers the possible criminal violations of the HIPAA to the Department of Justice (DOJ) for further actions.
Be Ready for Your HIPAA Audit
There are six fundamental elements that you must consider to get ready for a HIPAA audit:
Implement robust policies, standards, and procedures. You must develop administrative systems and processes that meet the HIPAA compliance rules. Additionally, you need to ensure that your staff is trained routinely in all aspects of the HIPAA compliance processes.
Implement strong technical and physical measures. To become HIPAA compliant, you need to ensure that all the data relating to PHI is foolproof. Implementing robust technical standards such as limiting access to ePHI to authorized personnel, monitoring access logs for irregular activities, or using strong encryption can help you remain compliant. Besides technical standards, you also need to implement physical safeguards such as restricting users that have physical access to certain offices and facilities.
Undertake HIPAA risk assessment regularly. Risk assessment should be an ongoing process where you review your healthcare records periodically. This can help you track which entities have accessed ePHI and detect security breaches while evaluating the effectiveness of your measures.
Report security breaches. To become HIPAA compliant, you must always notify the OCR and customers about any data breach whenever it occurs. You must also develop procedures that outline measures the organization will undertake if the systems get attacked.
Investigate any violation and execute corrective measures. You must investigate any identified violation thoroughly—including breaches discovered via self-audits—and take corrective actions.
Always document everything. To become HIPAA compliant, you need to document everything. This includes measures that your organization has undertaken to address data breaches, contacts of all the business associates, and HIPAA violations that have occurred within your systems.
Understand the HIPAA OCR Audit Process
The OCR is an organization within the department of HHS that enforces HIPAA regulations. It works closely with healthcare providers and patients to ensure that everyone understands their rights and privacies concerning the access and management of PHI. In 2014, the OCR announced an audit protocol as a response to alarming data breaches reported to the HHS.
An OCR audit protocol outlines various types of audits, including breach, privacy, and security, that covered entities and business associates must adhere to so they can be deemed HIPAA compliant. The protocol establishes a detailed list of hints that healthcare providers can use to comply with regulations and what areas auditors are likely to ask about during the HIPAA audit.
In this regard, healthcare providers should maintain a HIPAA compliance checklist as proof of HIPAA compliance in the event of an OCR audit.
Know What Is Tracked in a HIPAA Audit
Tracking audit logs is an essential aspect of HIPAA compliance because it allows entities to detect data breaches quickly while adhering to minimum necessary standards. In January 2017, the department of HHS unveiled regulations specifying what entities should track when it comes to a HIPAA audit. Some of these audits include:
Application audit trails. These include the application files that users have opened and closed. It also applies to which files associated with ePHI that users have created, read, edited, or deleted in the past six years.
System-level audit trails. It captures successful or unsuccessful log-in trials, time users logged on the application, and endpoints that users have leveraged to log in to systems in the organization.
User audit trails. It captures the events initiated by users, such as commands, log-in attempts, and access to ePHI resources.
Parallels RAS: A Secure VDI HIPAA-Compliant Healthcare Solution
No one wants their data breached or made public. It's not only disconcerting but it could also lead to fraud and identity theft. Privacy and security are also critical issues in most industries, especially in healthcare. To protect patients' healthcare data and the overall organization's bottom line, providers must become HIPAA compliant.
Parallels® Remote Application Server (RAS) is a HIPAA-compliant virtual desktop infrastructure (VDI) solution that healthcare providers can leverage to deliver applications and patient data to their employees securely. As an inclusive VDI solution, healthcare practitioners can use Parallels RAS to access applications and medical records from any location while ensuring that the data never leaves the datacenter.
With Parallels RAS, authorized staff can access the patient files they require securely, ensuring that PHI data get safeguarded at all times. The platform provides robust security measures such as multi-factor authentication (MFA), encryption protocols, advanced filtering, data segregation, and kiosk mode, among others. IT teams can also use the platform's out-of-the-box reporting engine to monitor suspicious activities, generating detailed logs about server usage, what applications users have accessed, and what endpoints are used. Healthcare providers can leverage these logs as part of HIPAA compliance measures.