Understanding a Cloud Infrastructure with Parallels RAS
Cloud infrastructure refers to the components necessary to maintain and support the cloud-computing model that is increasingly being implemented by IT departments across the globe. Cloud computing is a process where storage and networking services are supplied to the user via the public Internet or a private cloud network. This allows users to participate in and employ an IT infrastructure without the costs and other challenges associated with physical infrastructure. Frequently, it is introduced in the form of on-demand services, which are also known as Infrastructure as a Service (IaaS)—a common method of cloud computing.  
Cloud Infrastructure Means More Flexibility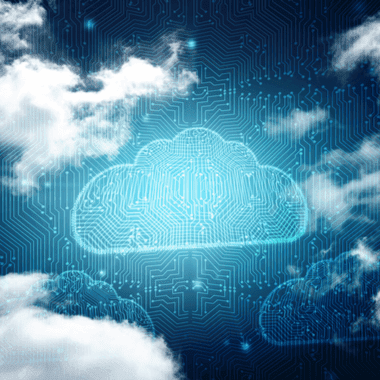 The IaaS model offers one of the easiest, straightforward approaches to implementing cloud infrastructure at the workplace. Cloud infrastructure allows organizations to build out and manage Internet-accessible IT networks with customizable storage, processing, and networking resources. This generally allows for more plasticity when designing the infrastructure. With cloud infrastructure, it becomes easy to establish, reconfigure, or remove network resources from any location without touching physical server resources. In contrast, physical infrastructure needs to be set up or changed manually.
Rather than pay upfront capital costs to set up the IT network, cloud infrastructure allows the IT department to implement a pay-per-use model, where costs are more evenly distributed over time. The meteoric rise of cloud computing infrastructure is due in part to the substantial benefits it offers, such as increased scalability, optimized resources, and a flexible, pay-per-use model. 
When combined with a comprehensive virtualization solution, cloud infrastructure includes components such as:
Virtual servers

 

Virtual PCs

 

Virtual network switches/hubs/routers

 

Virtual memory

 

Virtual storage clusters

 
All of these elements combine to create a full IT infrastructure that works just as well as a physical one, but boasts such benefits as:
Reduced upfront capital costs

 

Capital expenditures replaced by operational expenditures

 

Increased infrastructure and budgetary flexibility

 

Scalability options that make it easy to add or subtract end users

 
Parallels RAS Streamlines Cloud Infrastructure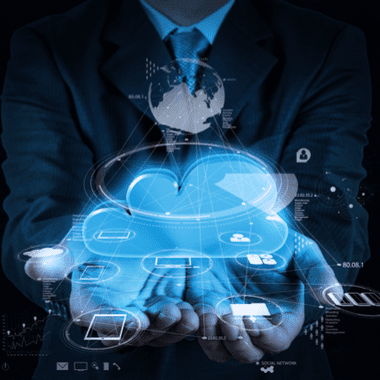 Parallels® Remote Application Server (RAS) is a comprehensive virtualization solution designed to provide cloud services for businesses as well as enterprises. With comprehensive virtualization features offered in a single package, Parallels RAS makes it easy to implement and manage cloud infrastructure. Easy to deploy and use, Parallels RAS provides a simple installation wizard that allows IT administrators to easily move through the setup process without requiring highly specialized technical expertise. In addition, features such as load balancing and printer redirection come auto-configured by default.  
Want to test Parallels RAS on the cloud? Try a free 30-day trial on Microsoft Azure. 
References
searchcloudcomputing.techtarget.com/definition/cloud-infrastructure 
searchcloudcomputing.techtarget.com/definition/Infrastructure-as-a-Service-IaaS 
networkworld.com/article/3211895/emerging-technology/when-to-use-a-public-or-private-cloud-infrastructure.html 
coursera.org/learn/gcp-infrastructure-core-services 
medium.freecodecamp.org/heres-how-to-make-your-cloud-infrastructure-stable-secure-and-scalable-f9f4749697d6