Chromebook Desktop: An Overview | Parallels Blog
As the product-oriented business approach turns more service-driven, IT experts also envisaged a revolutionary change in the software segment. Interestingly, IT hardware is changing too, and an example of this is the popularity of Chromeboxes and Chromebooks. Chromebook desktops are known as Chromeboxes. Like other Chrome OS devices, including Chromebook laptops, they primarily support web applications, relying heavily on an Internet connection for software functionality and data storage.
What is a Chromebook Desktop?
Chromebook Desktops use Chrome OS, a Google-developed operating system. They're robust, so they can manage your most vital tasks, and they're meant to be simple to use.
Chromebook vs. Chromebox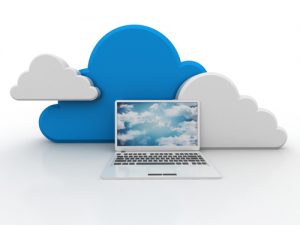 The main difference between a Chromebook and a Chromebox is that the Chromebook is a laptop version running the operating system (Chrome OS). The Chromebox is a desktop version, which you would use at a desk with a separate monitor, keyboard, and mouse.
Chromebooks are popular as they are portable and designed to serve users' browsing needs. It delivers easier and faster computing. The Android OS used in the Chromebook is simple to use, efficient, and has low maintenance requirements. All these factors, plus the inclusion of Android apps into its ecosystem, have made Chromebooks popular with teachers, students, and other users working within the confines of the Chrome browser.
A sharp increase in the buying of Chromebooks can be attributed to the coronavirus pandemic's impacts on the workplace and education. In the case of education, more and more students are turning to Chromebooks as alternative hardware for e-learning as the pandemic continues to unravel.
As the popularity of Chromebooks continues to rise, so do the vendors that manufacture and ship them. Today's Chromebook marketplace is littered with many vendors such as Google, Acer, HP, Samsung, Dell, and ASUS. In terms of specification, today's Chromebooks are markedly different from the ones that first appeared in 2011 regarding design, CPU performance, RAM, storage, and price.
Design
Chromebooks are primarily manufactured as either laptops or two-in-ones. With a two-in-one (sometimes called convertible laptop) Chromebook, you can easily switch between the tablet mode— where you use the Chromebook as any Android mobile device—and laptop.
CPU performance
Since the Android OS used in Chrome is fast, a low-end atomic CPU such as 900MHz Pentium or Celeron works just fine for limited applications. However, for more multi-tasking applications, modern Chromebooks incorporate Intel Core CPUs such as Core i3, Core i5, and Core i7 with clock speeds as high as 2.8GHz.
Random-Access Memory (RAM)
Most Chromebooks are shipped with between 4GB to 8GB of RAM, sufficient for fewer tabs of Chrome browsing. However, if you want to increase the number of tabs, you can consider a 16GB, available on some Chromebooks such as ASUS Flip C436.
Storage
Storage isn't much of an issue in Chromebooks—all apps and data are hosted in the Google Cloud. However, every Chromebook requires some onboard storage, with modern ones providing between 32GB to 64GB of storage capacity.
Price
Users prefer Chromebooks over laptops because they are affordable. The price of most Chromebooks ranges anywhere between US$159 to US$599.
Chromebook Desktop and the Cloud Revolution
The cloud revolution has made it inevitable for businesses to move everything to the cloud. With data and apps residing in the cloud, Chromebooks can be the right fit for businesses. With its quick and easy computing, lightweight, and extremely cheap price tag, businesses with shrinking IT budgets can't ask for more. Because of the tremendous opportunities provided by the Chromebook desktop, companies have found a way to resolve its limitations.
Today, a seamless Internet connection is available in most parts of the world, which means Internet dependency is not a concern. The only challenge is the limited functionality—Chromebook users cannot run MS Office and other native programs. With Microsoft still leading the software race, this is a considerable limitation.
However, desktop virtualization provides an easy solution to this problem. Using application delivery software such as Parallels® Remote Application Server (RAS), you can transform a Chromebook into a powerful computing device or a Chromebook desktop. You can easily publish Windows desktops on Chromebook desktops and use any application, including Office365. Desktop and application virtualization not only resolves Chromebook limitations but also makes it a powerful and cost-effective thin client for businesses.
Benefits of Using Chromebooks
The pros of using Chromebooks are:
Price: Many Chromebooks are more affordable than other laptops on the market.
Delivery: They deliver more straightforward and quick computing. Within eight seconds of booting, you can start working on your apps.
Anywhere access: Chromebooks keep your resources available anytime and from anywhere. As all data and apps reside in the cloud, you can access your data from any place. Even if the Chromebook crashes, your data is safe and secure in the cloud.
Security: Data backup and security updates are automatically done in the cloud. Systems updates and security patches are done every time you boot your laptop. As multi-layered security is integrated into the browser, you don't need an antivirus program. For end-users who use laptops mostly to browse the Internet, a Chromebook is a great buy.
Chromebook Desktop Cons
Typically, a Chromebook offers limited functionalities and features when offline. Apart from offline docs and mail, you can't access any other apps without an internet connection.
Another major disadvantage of Chromebook is the limited functionality. Chromebook does not allow you to work with MS Office software and other sophisticated graphics and video programs. There are no optical drives. You can't connect a local printer, but you can print it from the Google cloud. There is a gap for users that require Chromebook desktop-like features and applications.
Opportunities for Resellers of Chromebook
For resellers, Chromebook desktops, as thin clients, provide an exciting opportunity to offer cost-effective delivery of hosted workspace services. Managed service providers (MSPs) can offer unique and cost-effective virtualization solutions to take businesses to the next level.
By partnering with a reliable application delivery software vendor, MSPs can distinguish services to deliver a reliable and rich end-user experience across a range of devices such as PCs, laptops, mobiles, Chromebooks, Linux, and Mac devices. Resellers can beat the competition by providing world-class solutions at an unbeatable price.
With the Chromebook desktop booting within eight seconds and delivering high-speed connectivity, MSPs can build a long-lasting business relationship with customers. Simplified IT management enables the monitoring and management of the entire infrastructure easily.
The Difference Between a Chromebook and a Regular Laptop
While Chromebooks and other regular laptops have many similarities, they also have a few major distinctions. These distinctions should be considered when determining what you wish to purchase.
Cloud Based Software

Chromebook desktops are cloud-based, which means that rather than saving application software on an internal storage device like typical laptops, they execute them from the cloud. Chromebooks are frequently quite light since they don't require as much computational power or space. A Chromebook, on the other hand, may not be the greatest option if you don't have a stable Internet connection at home. While many Chromebook apps may be used offline, to take full advantage of a Chromebook, you'll need to be online.
Storage

Chromebook Desktops have less storage space than most of the other regular laptops since they rely on the cloud. They typically feature 16GB to 32GB of storage. If you want to buy a Chromebook, you should be familiar on how to utilize the cloud.
Chromebook Desktop

The desktops on most computers is where you may save shortcuts, documents, and programs. Chromebook desktops, on the other hand, lack a typical desktop; there is still a background, but no room for icons. Instead, you may use the launcher or the shelf to access your apps.
Compatibility of Software

Chromebook desktops use Chrome OS instead of Windows, which means you can't install typical Windows applications on them; instead, you can only install apps from Google Play, which incorporates Android apps. Because Chrome OS is largely focused on the Chrome browser, most of those apps you choose are essentially bookmarks that direct you to websites.
Optical Drives

Chromebooks aren't equipped with an Optical disk drive. You still can play media out of a USB drive or stored files, but if you want to play CDs and DVDs, a Chromebook desktop might not be the best choice.
Deliver Windows Apps on Chromebooks with Parallels RAS
For resellers and MSPs who want to deliver unique cloud solutions to their customers, Parallels has two viable solutions: Parallels Desktop for Chrome OS and Parallels RAS. Parallels Desktop for Chrome OS enables high-range Chrome devices to run Windows 10 as guest OS, including full-featured apps.
As such, you can now run Microsoft's productivity software such as office suite and other legacy apps that you couldn't achieve with Chrome OS. On the other hand, Parallels RAS delivers one of the best cross-platform virtual desktop infrastructure (VDI) solutions, with three significant benefits.
Parallels RAS:
Seamless delivery of desktops and applications from a centralized location to any device and operating platform. It supports various devices, including all types of Windows, Android, iOS, macOS, and ChromeOS devices. In addition, the HTML5 client allows customers to work with HTML5-compatible browsers.
Delivers a simplified IT management system. The tool is easy to deploy and manage. Unlike Citrix and VMware, you don't need certified professionals to deploy and configure the infrastructure. All of the necessary features come auto-configured by default. You can spend less on technical aspects and concentrate more on growing your business.
Comes at a fraction of the cost of its competitors. When coupled with Chromebook thin clients, it is unbeatable. At the same time, you don't have to compromise on performance or features. Parallels RAS is a comprehensive virtualization tool that offers a range of features in a standard edition.
Because it is easy to monitor and manage, deployment and maintenance can be done in-house, which cuts down on outsourcing and labor costs. With a stable virtualization infrastructure and Parallels RAS at the helm, you can deliver cost-effective application and desktop delivery services that are second to none.
With Parallels RAS and its Chromebook Remote Desktop Client, explore untapped markets and expand your service portfolio to reap the best return on investment (ROI) and stay ahead of the competition.
---