Automatic Printer Redirection With Parallels RAS
The advent of cloud computing has revolutionized IT. Today, businesses can take advantage of the Virtual Desktop Infrastructure (VDI) and securely publish virtual desktops and applications to remote users. Alternatively, Remote Desktop Services (RDS) can be used for the same purpose. With VDI deployment, organizations can use BYOD networks to provide resources to remote users at any time, anywhere and from any device. However, VDI networks pose certain challenges, and printer redirection is an important one of them.
Printing Challenges in a VDI & RDS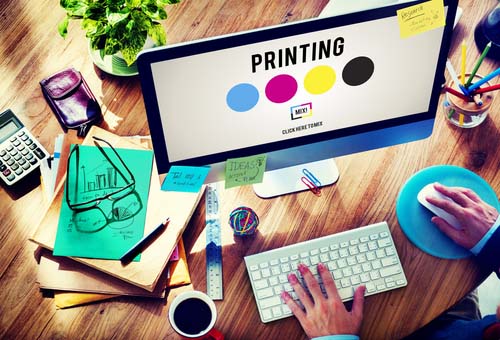 Windows Server software allows printer redirection so that businesses can use the local printer to print documents in a network. However, this feature creates several challenges for administrators. Since the Microsoft Management Console (MMC) that handles administrative tools is not enabled by default, printer redirection is not automatically disabled. When printing redirection is automatic, local printers use the drivers installed on the server. In this case, IT staff face a tough time managing different printer drivers. When printer redirection is done manually, the process becomes complex as administrators have to configure drivers for individual clients. Windows Server 2008 R2 and 2012 R2 versions came with a useful feature called 'Easy Print', which maps all the available printer drivers on the terminal server. However, the feature is only compatible with Windows clients. When Android, iPhone, Mac and Linux clients are involved, the functionality is limited. Parallels RAS (Remote Application Server) provides a comprehensive solution for printer redirection issues.
Printing Redirection Made Easy with Parallels RAS

With Parallels RAS, printer redirection is quick and easy. No configuration is required. The printing task is rendered in a universal format on the server and is sent to the local printing subsystem. The local printer spool handles the print job using the local printer drivers. With the Parallels RAS printer redirection feature, you don't have to install printer drivers on the server. Moreover, the local printer can be changed at any time without interrupting the user session or requiring the installation of drivers. Printer performance is greatly improved because the files transferred in this process are small. Most importantly, any device – including Android and iPhone –  can effectively use the local printer to print documents from anywhere, at any time.
Parallels RAS is easy to install and configure. With a single tool, you can create and effectively manage a virtual office for improved business performance and increased revenues.
References
Printer Redirection: How to configure Microsoft RDS Universal Printing | virtualizationadmin.com
http://www.virtualizationadmin.com/articles-tutorials/vdi-articles/microsoft-hyper-v/how-configure-microsoft-rds-universal-printing.html
How to disable printer redirection on Windows Server 2008 or a Windows Server 2008 R2 print server | blogs.technet.com
http://blogs.technet.com/b/yongrhee/archive/2011/10/09/how-to-disable-printer-redirection-on-windows-server-2008-or-a-windows-server-2008-r2-print-server.aspx
Solutions to common remote desktop printing problems | searchvirtualdesktop.techtarget.com
http://searchvirtualdesktop.techtarget.com/tip/Solutions-to-common-remote-desktop-printing-problems
Five reasons printer redirection causes Windows printing problems in RDS | searchvirtualdesktop.techtarget.com
http://searchvirtualdesktop.techtarget.com/tip/Five-reasons-printer-redirection-causes-Windows-printing-problems-in-RDS
How to turn off printer redirection for remote desktop sessions on a Hyper-V server host | blog.powerbiz.net.au
http://blog.powerbiz.net.au/fixes/how-to-turn-off-printer-redirection-for-remote-desktop-sessions-on-a-hyper-v-server-host/