Get To Know the Citrix Product Lifecycle Matrix | Parallels Explains By Sean Bianco on | 0
Get To Know the Citrix Product Lifecycle Matrix — You're Going To Need It!
Citrix is a leading provider of virtualization solutions for businesses of all sizes. During its 25 years in the industry, Citrix has partnered with technology giants such as Microsoft and Cisco to create highly secure and reliable virtual network solutions. Along with its brand reputation and reliability, Citrix is popularly known for three issues: its cost, complexity, and name-changing product portfolio. While cost and complexity can be managed, the release of multiple versions and their associated  lifecycle matrix means businesses will inevitably have to upgrade their infrastructure according to the Citrix product lifecycle matrix.
Citrix Product Lifecycle Matrix
Every Citrix product comes with a lifecycle. When purchasing a product, customers need to be aware of the product lifecycle matrix to understand support options so they can plan their migration strategies. Citrix has three lifecycle phases for each product: mainstream maintenance period, extended maintenance phase, and end-of-life (EOL) phase. In addition, you need to consider the EOL dates of Microsoft Windows products. Keeping track of multiple Citrix product versions and name changes as well as the EOL dates of Citrix and Windows is a cumbersome task.
The Case with Citrix XenApp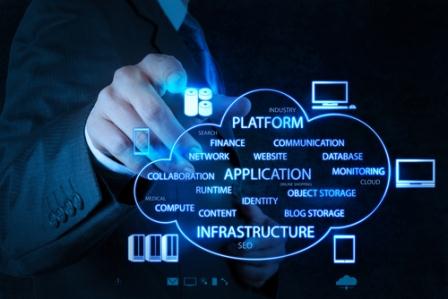 XenApp has been the flagship product among the 200 virtualization options offered by Citrix. It enables businesses to centrally host applications and securely publish them to remote devices, regardless of the device model, make, location, OS, or platform. XenApp has already gone through several versions and name-changing releases and was eventually combined with XenDesktop. However, this fusion did not go well with customers as it created huge confusion. As a result, Citrix again released XenApp as a separate product. These name and product changes are commonly associated with Citrix and have created headaches for administrators.
The support for Windows Server versions is a key consideration when planning migration strategies. According to the Citrix website, the end of maintenance of XenApp for Windows 2008 R2 occurred on February 24, 2016, and the EOL is slated for August 24, 2016.
| | | | |
| --- | --- | --- | --- |
| Product | End of Maintenance (EOM) | End of Life (EOL) | End of Extended Support (EOES) |
| XenApp 5.0 for Windows Server 2008 | 13th July, 2014 | 13th Jan, 2015 | 14th Jan, 2020 |
| XenApp 6.0 for Windows Server 2008R2 | 24th Feb, 2016 | 24th Aug, 2016 | 25th Jan, 2020 |
| XenApp 6.5 for Windows Server 2008R2 | 24-Feb-2016 | 24-Aug-2016 | 14-Jan-2020 |
| XenApp 7.0 for Windows Server 2008R2 | N/A | 30-Jun-18 | 14-Jan-20 |
Customers will not receive any support or patches after the EOM and EOL period. As Citrix's flagship product, XenApp enjoys a larger customer base than other Citrix products, and the majority of users still work on Windows Server 2008 R2. This customer base has no other option than to upgrade to the higher version. Alternatively, customers can still continue with the unsupported 2008 R2 environment. However, XenApp is a customer-facing product wherein services are delivered outside the network to a range of devices including home, mobile, and other computing devices. Without proper maintenance, your virtual environment cannot remain robust and reliable. Moreover, managing multiple environments with Citrix is expensive.
With Parallels Remote Application Server, migrate at your own pace
Parallels Remote Application Server is a perfect alternative to Citrix XenApp. It is a comprehensive package that enables businesses to securely publish virtual desktops and applications to remote users. Parallels Remote Application Server allows you to work with different versions of the Windows Server OS while maintaining application compatibility. In addition, Parallels Remote Application Server supports legacy infrastructure by converting legacy devices into powerful thin clients, and because it supports Windows XP, 7, 8, 8.1, and 10, you can use the existing infrastructure to securely publish remote desktops and applications. Parallels Remote Application Server not only allows you to migrate at your own pace, it also lets you use the existing infrastructure to optimize resources and save costs. What's more, Parallels Remote Application Server is easy to deploy and use and comes with an inexpensive price tag.
---
References
Citrix product lifecycle: Lifecycle Announcement for Citrix XenApp
Citrix product lifecycle: CITRIX XENAPP 4.X, 5.X AND 6.0 EOL IS 2013. THE END IS COMING: LOOK BUSY.
Citrix product lifecycle: Citrix XenApp and Windows Server support and End of Life timeline
Citrix product lifecycle: Is Windows Server 2008 R2 Terminal Services a Citrix Killer?
Citrix product lifecycle: Citrix XenApp 6.0 and XenApp 6.5 
Citrix product lifecycle: XenApp Blog
Citrix product lifecycle: XenApp Windows Server 2008