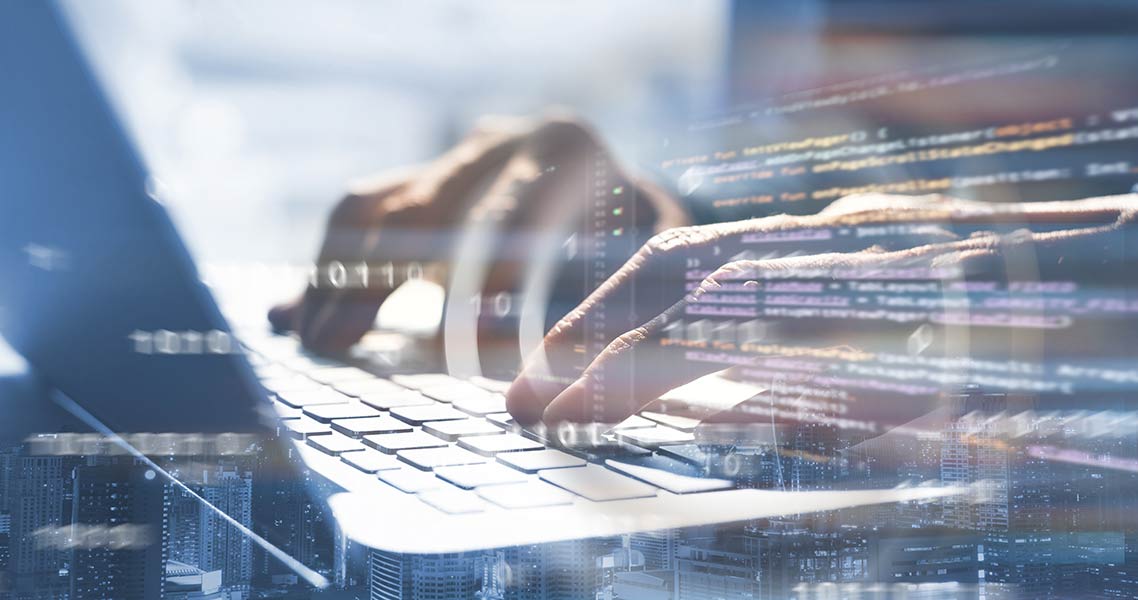 Get the Most Out of HP Thin Clients
Thin clients are the go-to solution for choosing an effective virtualization computing model. By providing a secure infrastructure where applications, memory, and sensitive data are stored, thin clients are viable alternatives to traditional workstations that demand enhanced data security, flexibility, usability, and an elaborate IT infrastructure plan.
What are Thin Clients?
Thin clients are "lightweight" workstations that run on resources located on a remote server instead of a local desktop environment. As the name suggests, the server does most of the computing, including computations, launching applications, and data storage.
Thin clients function as typical workstations in a client-server architecture. However, they lack hard drives and do not possess extra features like I/O ports. Because they lack local hard drives, you cannot install applications on them.
Instead, they run applications and access all their resources from a remote server. Because you must have a network connection to the server to access computing resources, thin clients are sometimes called "network computers" or simply "NCs."
How Do Thin Clients Make a Difference?
Resources are centrally hosted on a server in a virtual desktop infrastructure environment. All client devices in the network access the server through client software. They run an OS locally and use a flash drive instead of a dedicated hard drive. Because all the processing is done on the server-side, the client device doesn't require beefed-up hardware specs. Although thin clients do not have dedicated computing resources, they provide the same native experience to remote users. With less hardware required, thin client technology significantly reduces IT costs for the system.
Benefits of HP Thin Client
HP is a leading provider of computer systems and accessories. HP holds a significant share in the IT hardware segment with several years of experience manufacturing computing devices. While thin client technology reduces IT costs, HP Thin Clients take this advantage to another level by offering significantly low-cost and high-performing client hardware.
Security
HP Thin Clients have built-in firewalls and Enhanced or File-based Write Filters, which are unique security features. With antivirus software and support for multi-factor authentication via smart cards, you can control and manage end-user network access like never before.
Easy Management
Management is centralized on the datacenter server. There are fewer points of failure and less vulnerability to viruses and malware as a result. Thin clients are also simple to set up—in less than 10 minutes out of the box. All you need to connect thin clients to your server is a web browser or remote desktop software.
Increased Performance
HP thin computing solutions cater to a wide range of customers, including power users in design, manufacturing, oil and gas exploration, or financial services that require higher performance, specialized USB hardware, and powerful 2D, 3D, and multimedia applications compatibility. There is also support for customized programs and USB devices.
Differences between Thick and Thin Clients
There are many differences between thick and thin clients—which is a better fit for your organization?
Thin Clients
Thin clients are designed to be "lightweight" because the bulk of computation and storage occurs on the server. You can think of them as simple terminals connected to the server, and as such, they require a constant connection to the server.
If you're thinking of providing a desktop experience in environments where your users have well-structured and finite tasks, then you should consider thin clients. The thin client technology has many advantages, including:
Efficient management of computing resources
Enhanced scalability
Enhanced security
Reduced cost
Thick Clients
On the other hand, thick clients (also known as fat clients) are the typical workstations that perform all computations and storage functions on their own. Because they perform all the computation and storage functions, fat clients must be equipped with their own CPUs, hard drives, and extra features, including I/O ports.
There is no need for continuous communication with the server with thick clients. If you're thinking of setting up multimedia applications requiring a lot of bandwidth, you should consider thick clients. Typically, thick clients have more features than thin clients. However, they also have several disadvantages, including:
More difficult to manage and secure
Consume a great deal of electricity
More expensive to deploy
Differences between Thin and Zero clients
Traditionally, both thin and zero clients are end-points with some flavor of lean, optimized computing. However, notable differences exist between, as shown in the table below:
Feature
Thin clients
Zero clients
Components
While thin clients do not have a hard disk of their own, they usually consist of limited movable devices. They also contain a locked-down OS.
Like thin clients, zero clients don't have their own hard disks. They also lack movable parts. Unlike thin clients with locked-down OS, zero clients rely on installed firmware.
Connection type
Thin clients support multiple connection brokers that IT admins can manage from a central location. IT admins can efficiently maintain and apply updates to the connection brokers. Additionally, IT admins can control, shadow, restart, and even push out cloned configurations for multiple desktop instances.
Zero Clients support only one connection broker. They have a limited user interface since most boot into the single broker. While the single broker provides a centralized management interface, zero clients lack many features for orchestrating desktop instances.
Configurations
IT admins can perform configurations either locally or remotely. However, software update sizes are larger compared to zero clients because of the extensive features involved.
By default, zero clients have a relatively simple configuration procedure. The software update sizes are quite minimal compared to those of thin clients. Additionally, zero clients have minimal firmware maintenance.
Task capabilities
Thin clients provide flexibility when it comes to fulfilling the needs of an
end-user. To IT admins, thin clients simplify the process of application
management via drag and drop. Additionally, users can also access many services ranging from simple Office applications to intensive graphical design apps and any legacy client-server application.
Zero clients can only support those apps provisioned to them from the application or VDI server.
Parallels RAS Complements Low-Cost HP Thin Client Solutions
Setting up and managing an effective VDI environment can be challenging for an organization. HP Thin Clients provide a secure VDI environment where applications and sensitive data are stored. Together, Parallels RAS and HP Thin Clients run simplified and locked-down operating systems and provide intuitive device management software. HP Thin Clients help create a dependable, secure, turnkey client solution with long lifecycles for virtual environments.
Parallels® Remote Application Server (RAS) works seamlessly with HP Thin Clients to optimize user experience, with instant access to applications, desktops, and data. With Parallels RAS, you have not only a perfect all-in-one virtual desktop delivery solution but also one that is cost-effective, easy to use, and simple to deploy.
Start to HP thin client technology with Parallels RAS today!