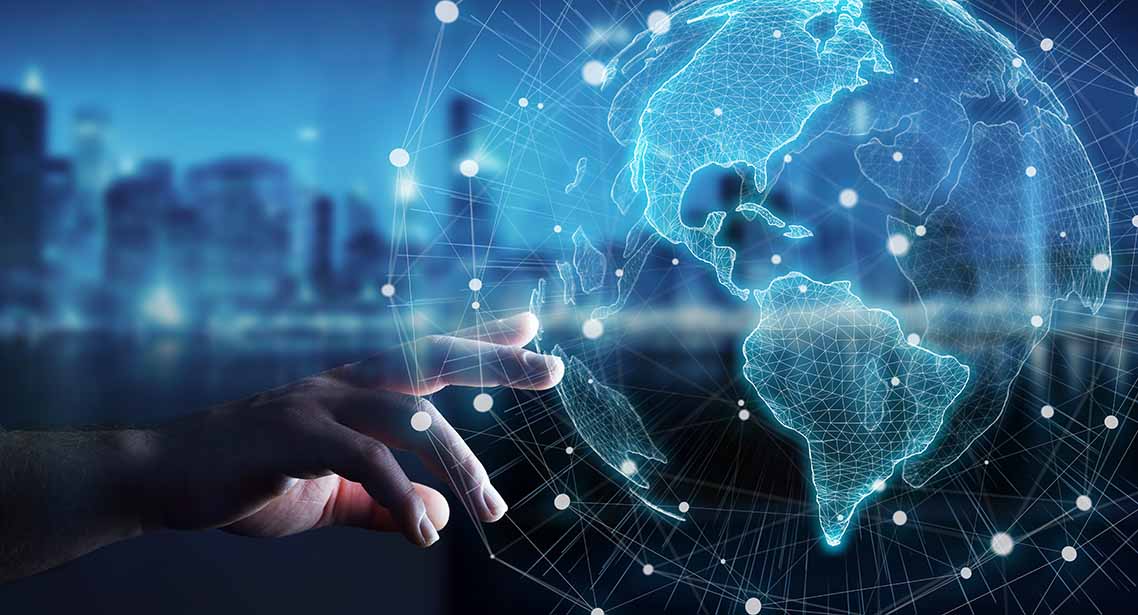 Join Parallels RAS for the June US Azure Virtual Desktop User Group Virtual Event!
We've got exciting news: The Parallels® RAS team is sponsoring and participating in the US Azure Virtual Desktop User Group virtual event on Friday, June 3 at 11 a.m. CDT!
Typically, this popular user group meets on the first Friday of every month. Speakers include customers, industry experts, technology partners, and Microsoft.
The June 3 session, "Native Azure Active Directory Join," will feature speaker David Bélanger, Senior Program Manager, Azure Virtual Desktop and Remote Desktop Services at Microsoft, and our very own Jeff Pitsch, Outbound Product Manager at Parallels.
Key Benefits of Parallels RAS and Azure Virtual Desktop for Organizations
Azure Virtual Desktop is an application and desktop virtualization service that runs on Microsoft Azure. It enables access to applications and desktops hosted on virtual desktop infrastructure (VDI) and Remote Desktop Session Host (RDSH), including Windows 10 multi-session hosts.
Parallels RAS integrates and extends Azure Virtual Desktop capabilities to provide organizations with unified workload and resource management. By configuring and maintaining Azure Virtual Desktop workloads and other resources, Parallels RAS supports private, hybrid, or multi-cloud deployments, enabling greater flexibility and end-user productivity.
Parallels RAS provides many benefits to organizations that use Azure Virtual Desktop, including:
Simplified deployment and management. Facilitate Azure Virtual Desktop deployments through a wizard-driven interface and administer IT environments with advanced metrics and management capabilities from a single pane of glass—including workspaces, host pools, and application groups.
Increased flexibility. Parallels RAS supports Azure Virtual Desktop and independent Windows servers, virtualization, and cloud platforms. Choose from on-premises, hybrid, and public cloud deployments, making migrations straightforward without disrupting the end user.
Optimized workspaces. Meet user demands quickly and enhance performance with more than 130 built-in, automated image optimizations. Auto-scale IT infrastructures based on traffic requirements and usage needs to meet business demands instantly.
Secure mobility. Increase mobility without forsaking security. Parallels RAS integration with multi-factor authentication (MFA) providers, granular filtering of resources, and client policies enable you to secure corporate data based on groups, gateways, specific users, or end-user devices.
Don't wait—sign up for the event today!
Learn more about the benefits of Parallels RAS and Azure Virtual Desktop here.
---
Interested in a Career at Parallels?
Are you a fan of Parallels and considering a career change? We're seeking talented, passionate team players to join our rapidly growing parent company, Corel®, and support the Parallels brand.
Head to our careers page to check out our long list of open roles, which includes everything from senior DevOps engineer and cloud software developer to senior product manager and technical writer.
Corel is a 30-year global industry leader in the tech space, with over 700 employees across 134 countries. We're also a remote-first organization, which means you can work from home or the office—it's your call. We put our people first and understand that you can be productive and inspired anywhere.
Employees who join the Parallels team will have the unique ability to contribute to a successful brand and leading innovator in the rapidly growing cloud services enablement and desktop virtualization space—it's a very exciting time.
Sound like something you'd be interested in? Check out our open roles and apply today!