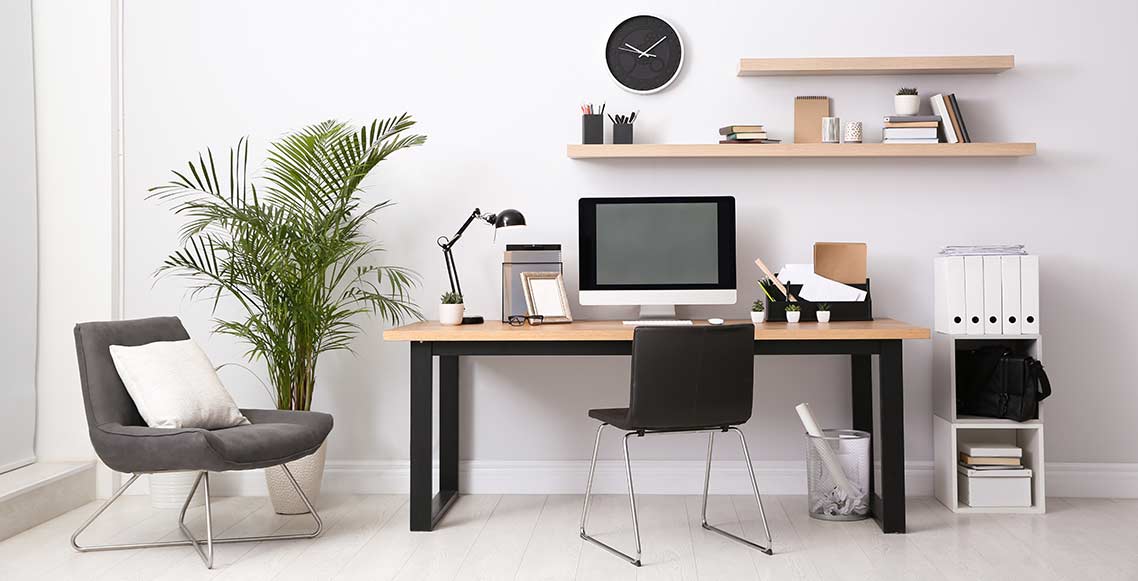 6 Benefits of Implementing a Hybrid Working Model in Your Organization
The coronavirus pandemic has prompted the adoption of remote working on a massive scale in many organizations. The results have been positive so far: Employees have achieved a better work-life balance and can operate with the same (if not higher) productivity and efficiency, with the introduction of a hybrid working model.
Yet this unexpected shift has its own fair share of challenges. Employers worry that remote working makes team management more complicated and minimizes their control over employees' activities. It's time to experiment with a hybrid work model, where work is split equally between remote and office. Let's take a closer look at the benefits of a hybrid work model.
What Is a Hybrid Work Model?
A hybrid work model streamlines working processes by blending office-based, remote and semi-remote employees, giving all employees the autonomy they need to work productively. For example, employees working in research and development departments that need to access specialized tools in the office and those whose work simply requires an internet-connected device can both easily do their jobs under a hybrid work environment.
Increasingly common remote work trends such as bring your own device (BYOD) and choose your own device (CYOD) blend easily with a hybrid work model. Allowing employees to use their own devices—whether working remotely or in the office—cuts down on IT costs. These policies can also enhance productivity, since employees are more familiar with their own devices than those provided by the company.
The mantra of BYOD and CYOD is allowing employees to work from anywhere, at any time. However, it also presents security challenges that desktop virtualization solutions such as Parallels® Remote Application Server (RAS) can address. With Parallels RAS, employees can leverage BYOD and CYOD to access an office's centralized server resources securely. (We'll talk more about this later in the article.)
Hybrid Working Model Schedule Types
It's crucial to select the ideal hybrid work schedule for your company. Different advantages and difficulties occur with each timetable. The basic categories of work schedules are briefly described below:
Hybrid-at-will: Workers can decide when day(s) to report to work
Dual-split week: By team or function, your business designates particular days for both on-site and remote work.
Manager-scheduling hybrid: The day(s) that the team reports to work is/are determined by the managers.
Mixed hybrids: Combining all three possibilities
What Are the Top Six Benefits of a Hybrid Work Model?
Now that you are familiar with what a hybrid work model is, let's take a look at the top six benefits of using such a model.
1. Better Collaboration and Work Relationships
Many organizations are better positioned to achieve true innovation if their employees can, at least part of the time, collaborate via face-to-face meetings in the same space. When all employees work from home and can only meet virtually, it can be harder for your company to innovate and thrive.
Traditional office-based working and its face-to-face interactions make collaboration easier. It allows employees to socialize with their colleagues, chat during breaks and discuss useful ideas during informal in-person conversations to help them innovate. While remote working tools do allow employees to interact with their colleagues, the interaction is not the same as that of an office setup. There's also the problem of "Zoom Fatigue," or virtual meeting burnout, which can lead to poorer communication and less collaboration in remote working.
And although employees can solve problems together when working remotely, the lack of face-to-face interaction can hinder work relationships. Real in-person contact allows employees to get closer with their colleagues and fosters deeper bonds, trust, engagement and loyalty—all of which lead to enhanced collaboration and innovation.
Deploying a hybrid work model allows staff to gain the best of both worlds. Employees can experience the benefits of collaborative, in-person relationships while also having the chance to work remotely on tasks that require a deep individual focus.
2. Improved Work-Life Balance
Work-life balance is a vital aspect of any healthy working environment. It helps prevent burnouts and minimizes stress, which can negatively impact employees' mental well-being and lead to physical ailments such as hypertension, chronic aches and heart problems.
An analysis by Harvard Business Review shows that physical and psychological problems arising from burnouts cost organizations in the US between $125 and $190 billion a year in healthcare spending. These costs only increase when you factor in effects like increased turnover, loss of talent, and lower productivity.
An organization that prioritizes work-life balance maintains a healthier and more productive workforce and saves money. A hybrid work model is a perfect fit, achieving this balance by providing employees with the option to work both remotely and in-office.
With a hybrid model, your workforce can better balance their personal lives with their job responsibilities. When working from home, employees can structure their day to use breaks for essential things such as dropping off kids at school or going to a doctor's appointment. This allows them to stay on top of their day-to-day life, which can lead to improved focus and attentiveness when they're working.
3. Increased Productivity
Even before the coronavirus pandemic struck, early studies suggested that remote working can enhance productivity. A recent Boston Consulting Group (BCG) report shows that more than half of managers believe their teams are even more productive working remotely.
Productivity gains arise from three sources: greater flexibility, increased focus while working and reduced absenteeism. Remote working allows greater flexibility since employees can work from any location, at any time. As such, they can balance their workloads easily at lower personal costs.
At an individual level, remote working can minimize distractions associated with a busy office setup. Interruptions from coworkers—which can be a major cause of lost time—are lower, which helps employees focus on tasks that require more dedicated attention.
Remote working can also reduce absenteeism due to increased engagement. For example, employees can still work even if they have a cold or other minor health issues, rather than needing to take an entire day off to avoid coming into the office and getting others sick.
Despite these benefits, remote working isn't always the best option for some employees, e.g., if they lack a dedicated workspace, or if their kids are off from school one week and make it difficult to work uninterrupted.
By contrast, in-office setups provide individual spaces that can be equipped with collaboration tools such as video conferencing facilities, decent audio and video capabilities and room displays. Employees can maximize productivity gains during office days by leveraging these technology capabilities while on-premises and save individual tasks for when they are home alone.
4. Wider Talent Pools
When it comes to hiring, an organization that employs a hybrid work model can choose local talent or source from a global workforce. Hiring locally signals to your clients and customers that you're invested in your local community. However, this prevents you from accessing the wider pool of talent that's available.
By now, most employees have experienced the benefits of remote working firsthand, such as decreased commute times and better work-life balance. A recent McKinsey survey shows that 80 % of people questioned report that they enjoy working from home. Many have become accustomed to these benefits and are thus more likely to apply to companies with flexible workplaces in the future.
This is particularly the case with employees who have skills that are in high demand, such as tech workers, as their jobs can typically be performed remotely with ease. Blending remote and office working can be a crucial driver for tapping into a greater breadth and depth of talent, and so organizations that employ hybrid work models can attract more skilled and diverse employees across multiple geographies than those without one.
Hybrid work policies can also lead to lower attrition rates. When employees feel they have a poor work-life balance, they can feel unmotivated and decide to leave your organization. In contrast, a hybrid work model is great at achieving a better work-life balance. When employees feel happy and satisfied with the company they work for, they become loyal and stay longer.
5. Improved Employer-Employee Trust
One of the most important (and difficult to foster) aspects of a healthy, productive work environment is trust between employers and managers and their employees. A hybrid work model helps employees gain the trust of their employers by allowing them to show that they're just as productive, if not more so, working remotely as they are when in the office.
The flexibility of a hybrid work model can also improve staff loyalty by helping employees feel empowered by management to complete their work on their own terms. If allowed the freedom to balance work with personal tasks and errands that they may need to run during work hours, employees won't feel like they're constantly being "watched" by management or that their every non-work action is scrutinized. They're thus likely to have greater respect for the overall organization, while management likewise benefits from not having to spend time micromanaging or constantly checking in on employees to see if they're in fact working.
In addition, staff members who feel trusted and respected are more likely to stay engaged at work and with the company for longer. Lower overall turnover rates have significant benefits, including lower sourcing, recruiting, hiring, onboarding and training costs and greater employee knowledge and skillsets—all of which contribute to the long-term success of your company.
6. Better Visibility Into Employee Performance
Employee performance is crucial to overall organizational success, as it allows managers to determine the strengths, flaws and potential gaps that require attention. Hybrid work environments typically employ the use of more shared technology and collaboration platforms (e.g., Jira, Asana, GSuite, Office 365), as they allow employees to seamlessly blend in-office and remote work. These platforms allow managers to easily view employee activity on various tasks so they can get a clearer picture of what everyone is doing. Managers know how well staff members are hitting milestones and due dates when they (or their employees) are either in the office or working remotely.
Equipped with this information, managers can better address low or underperforming employees while rewarding high performers. For example, employees that show they're capable of remaining productive when setting their own hybrid work schedules can continue to enjoy this freedom and flexibility, thus reinforcing their trust in and loyalty to your company. Those who struggle to complete their job responsibilities can sit down with their manager to discuss what factors are hindering their performance, and then have their schedules adjusted to spend more time in the office, be put on a performance plan, etc.
How Can Parallels RAS Enable a Hybrid Work Model?
Organizations are struggling to bridge the gap between yesterday, when most employees worked on-premises most of the time, and tomorrow, when the distribution of COVID-19 vaccines ushers in a return to the traditional workplace. Even when this happens, remote working has already earned a permanent seat in the workplace matrix.
As such, organizations must learn how to manage remote working environments amid today's uncertainties and prepare for the unexpected territory that tomorrow's hybrid work models will bring. When implemented correctly, a hybrid work model can allow companies to maximize both in-office and remote working benefits.
One thing that's essential to the success of a hybrid work model is having the right technology in place so employees can access what they need in order to be productive. Parallels Remote Application Server (RAS) is a comprehensive virtual desktop infrastructure (VDI) solution that organizations can leverage when deploying a hybrid work environment. Organizations can publish applications and virtual desktops, seamlessly delivering them to any device on any platform—including any HTML5-compliant browser.
This retains workforce productivity regardless of whether the employee is working in-office or remotely. Parallels RAS is quite affordable compared to other VDI solutions on the market and is also extremely simple to set up and manage, featuring a simple architecture that any in-house IT administrator can use to manage applications and virtual desktops.
When using Parallels Client, employees enjoy a native-like experience while working with applications and desktops regardless of the device they are using, which enhances employee productivity.
Most importantly, Parallels RAS ensures applications and desktops remain within the organization's on-premises server, ensuring their security. Even if an endpoint device is compromised, corporate assets remain safe in the centralized server. Parallels RAS also employs cutting-edge security protocols such as multi-factor authentication (MFA), smart card authentication, and Secure Sockets Layer (SSL) that secures corporate data.
Creating a successful hybrid work model requires implementing the right technology to provide employees with access to everything they need to do their jobs, whether they're working from the office or their kitchen table. Learn how Parallels RAS simplifies remote access by watching a demo!
Give it a try now with a 30-day free trial!