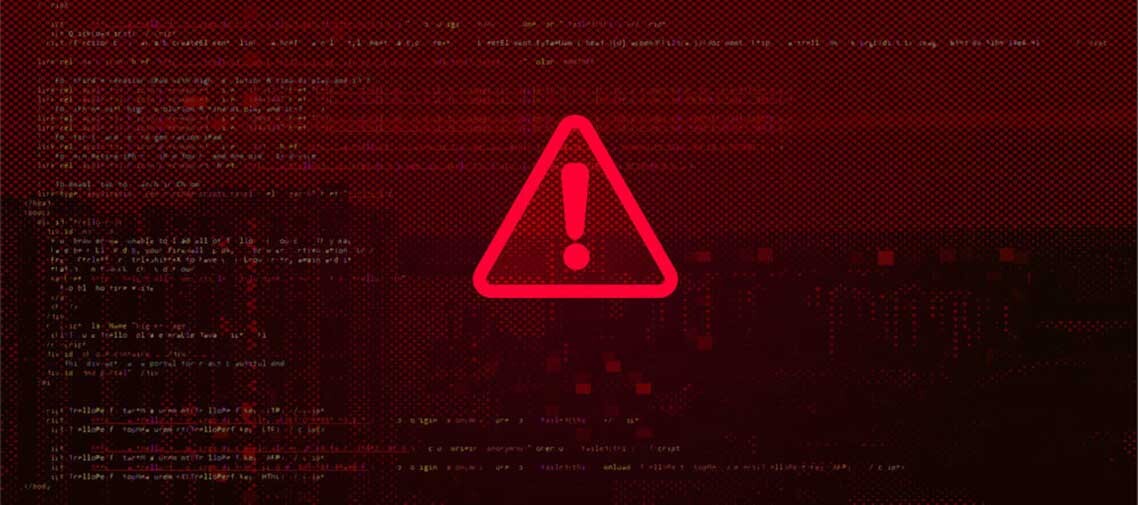 Threats to network security and network attacks
Network attacks and other network security threats are attempts to gain unauthorized access to your IT infrastructure via your network perimeter. They can adversely impact your organization's operations and lead to productivity, financial, and data loss. This article discusses the most common types of network attacks, why they happen, how network security monitoring tools such as vulnerability scanners can be used against them, and other steps you can take to protect your network from them. Built-in security features in Parallels® RAS can prove effective against network attacks.
What are network attacks?
Network attacks are aimed at getting access to your digital assets illegally, then altering, destroying, stealing, or taking them over. Primarily targeting vulnerabilities in your network perimeter before spreading to other parts of your network, network attacks are divided into two types, namely, active and passive.
Active network attacks seek to gain access to your network so that they can modify, encrypt, damage, or delete your data. Thus, the objective of this type of attack is to harm your data.
On the other hand, passive network attacks try to gain access to your network stealthily and without raising an alarm. Once successful, the attackers, more popularly known as hackers, do not make any alterations to your data and try not to give their presence within your network away. This is to prevent your security team from knowing that they have entered your network. They can continue to access your network and digital assets for weeks, months, or even years until they are flushed out.
Regardless of the attack type, if it takes a while for your team to notice that your network is under attack, considerable damage may be done to your data. The impact may be worse if the attackers can leverage other threat vectors such as malware, ransomware, and software vulnerabilities once they gain access to your network. For example, data stolen from your network may be used in identity theft or credit card fraud, or your network could be used as a malware staging point. Thus, the sooner your team stops an attack, the higher the chances of minimizing damage.
What are the most common types of network attacks?
Threat vectors often exploited in network attacks include:
Unauthorized network access. This exploit of weak passwords, compromised accounts, and disgruntled insiders, and uses social engineering techniques.
Man- in- the- middle attacks. These involve intercepting traffic between external networks and your network. This type of attack either exploits your unencrypted communications or finds a way to hack your secure communications to hijack sessions and steal transmitted data, including user credentials that can be a path inside your network.
SQL and code injection attacks. These attacks pass malicious code to a server handling data from web forms or API calls. The server gets compromised once the malicious code is executed. There are several ways attackers can use a compromised server, including harvesting data from it or using it as a gateway to other systems in your network. The server can also become part of a botnet, enabling it to be used in malicious attacks against other organizations.
Privilege escalation. This network attack utilizes a foothold inside your network to either gain access to more systems or a higher level of privileges to exploit already compromised systems within your network. This type of attack is facilitated by vulnerable servers or applications in your network. An attack that exploits vulnerabilities in Microsoft's proprietary Remote Desktop Protocol, also known as an RDP attack, is an example.
Distributed denial of service (DDoS) attacks. The attacker directs massive volumes of traffic from botnets to servers within your network. At the network level, DDoS is done by sending large volumes of SYN/ACC packets to target servers.
Insider threats. Disgruntled insiders who already have network access can do damage without your security team realizing it until it's too late. Thankfully, recent technologies can now help detect anomalous network behavior from internal users.
Why do network attacks happen?
There are myriad reasons that network attacks occur, including:
Financial gain or greed: There are criminal syndicates interested in getting your data and selling it on the dark web for profit.
Politics and terrorism: State-sponsored hacking groups are known to exist. There are also others fighting for some ideology. These groups often target anyone opposing their sponsors or their cause.
Industrial espionage: There are hackers who are paid to steal trade secrets from or disrupt the operations of businesses.
Fame seeking: There are individuals who seek fame gained by bringing down websites or networks. In doing so, they can earn recognition from fellow hackers.
Public service: There are also some hackers that try to infiltrate networks and expose security vulnerabilities so that they can get the attacked organization to strengthen its network.
Can vulnerability scanners prevent network attacks?
A vulnerability assessment of your IT infrastructure is a common technique to assess how vulnerable your network is to an attack. It is commonly performed with a vulnerability scanner, which is software that probes your network for known vulnerabilities using a predefined list of modules.
With its network- mapping and port- scanning features, you can use a vulnerability scanner to discover all devices connected to your network and then run a port scan to detect vulnerabilities in these devices. Your team will then need to address any vulnerabilities found.
A vulnerability scanner is often set up to run only from authorized devices. Thus, it needs to log on to a device before it can conduct its assessment. This prevents its use for an attack against your own network.
How do you protect your business from network attacks?
Due to their impact on your operations, it is imperative to protect your business from network attacks. Aside from vulnerability scanners, your team can implement some best practices to strengthen your network.
A next-generation firewall. These incorporates application awareness, intrusion prevention, threat intelligence, and real-time network traffic monitoring capabilities to a traditional security system.
An integrated network security solution. This monitor network traffic and detect anomalous behaviors and potentially malicious activity. Even better is if the solution has built-in deception technology to lure threat actors into an attack that your team will be prepared to handle.
Network segmentation and network segregation.Network segmentation divides your network into smaller segments while network segregation isolates your important networks from external networks. The former confines any malicious activity against your network to the segment under attack. The latter shields your network from potential infiltration via external networks.
Network address translation (NAT). A single network address is mapped to a so-called NAT device that sits between your private network and the internet. Multiple devices on your network can then connect to the internet through the NAT device. This means there are fewer (

I

nternet Protocol (IP) addresses on your network open to potential attack. You can also concentrate your efforts on protecting the NAT device in case of an attack.
Parallels® RAS can secure you from network attacks
Digital transformation is inevitable for an organization to keep its competitive edge. Recognizing this, businesses are embracing digital transformation efforts. Consequently, network security and cybersecurity threats are increasing and evolving at the same time. In this environment, it is in your best interest to keep your networks secure from such threats. If you fail to protect your operations and secure your customer data, you will surely lose business.
As a virtual desktop integration (VDI) platform, Parallels RAS also has extensive security features, so you can be assured your network is secure from threats. It can also make it easier for your users and customers to access your corporate network. This can lead to a boost in their productivity.
Parallels RAS is flexible and can fit any network configuration. Thus, with it, you can use network segmentation techniques to isolate your environment with a multi-tenant architecture, enabling your applications to run securely behind a virtualized network. You can also combine network segregation and Parallels RAS to run your applications securely and without any interaction with external networks. Other security features in Parallels RAS that are suited to segregated environments include smart card and multi-factor authentication (MFA), advanced filtering techniques, and data segregation.
Parallels RAS fits your requirement for a secure solution for your network.