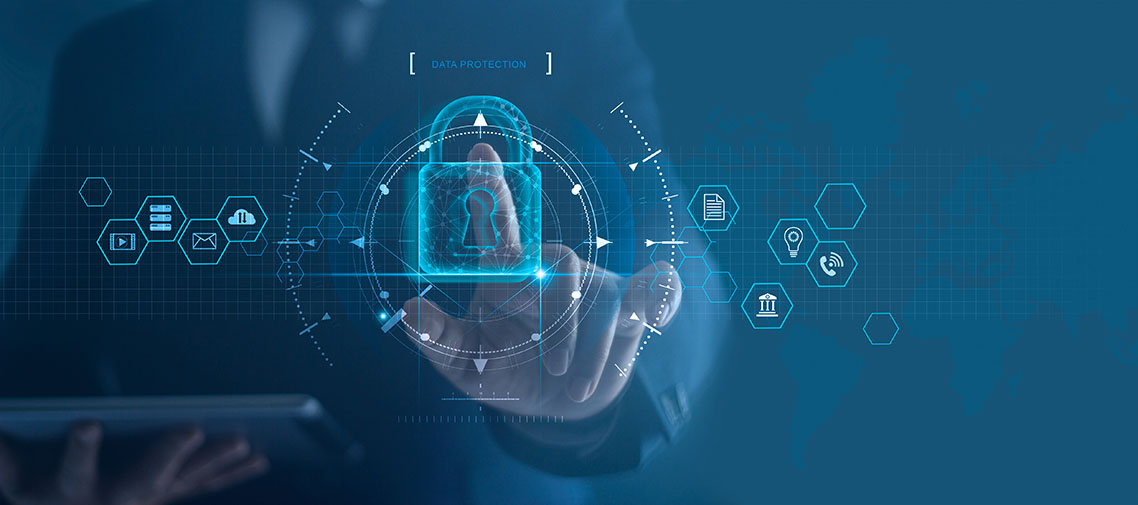 A Complete Overview of Network Segregation and Why It's Crucial for Your Organization
Cyberattacks against organizations have been rising in recent years, sometimes with devastating impacts. From compromised data to downtime, cyberattacks can disrupt operations in your organization significantly. Deploying corrective measures like network segregation and network segmentation can help you mitigate the risks arising from these attacks.
Network segregation is a process that separates critical network elements from the internet and other less sensitive networks. It allows IT teams to control traffic flow between various subnets based on granular policies. Organizations can leverage network segregation to improve network monitoring, performance, and security. This article explores network segregation, its benefits, and use cases.
The Difference between Network Segregation and Segmentation
The terms network segregation and network segmentation are sometimes used interchangeably, albeit with different meanings. While network segregation isolates crucial networks from external networks such as the internet, network segmentation splits a larger network in to smaller segments—also called subnets—usually through switches and routers.
Both network segregation and network segmentation can help you minimize the risks of ransomware attacks while boosting the organization's overall security posture—regardless of the company's size. When implementing these approaches, the aim is to restrict access to sensitive corporate resources while ensuring the company operates effectively.
They can also help IT teams to improve productivity through enhanced alerting and auditing capabilities, which provide critical insights into the overall network infrastructure. This enables them to become more efficient and agile in the workplace while enhancing digital transformation initiatives.
The Importance of Network Segregation
For decades, virtually all organizations have designed their networks around perimeter defenses, which secures the inside from outside actors. Under this framework, an organization implements a firewall that may serve as an intrusion detection system (IDS) or intrusion prevention system (IPS) to monitor and filter incoming traffic.
The problem with this strategy is that firewalls have to undertake multiple tasks: from filtering unwanted content and providing real-time behavioral analytics all the way to enhancing user experience. While firewalls follow strict rulesets when enforcing security, they cannot protect all corporate assets.
For example, a threat actor can penetrate the firewall with ease through phishing attempts and compromise all the digital assets within the organization. Firewalls can also become far too expensive and complex to implement, especially if you're considering securing numerous endpoints like the industrial internet of things (IIoT).
Moreover, firewalls can become outdated quickly, requiring the organization to protect and back up static internet protocol (IP) addresses. Network segregation, on the other hand, allows you to isolate sensitive corporate resources from external networks. IT teams can then create risk profiles and other appropriate security policies for user and device groups.
Network segregation can also make it difficult for threat actors to work their way laterally through the network even when they penetrate the system. In case the threat actors breach the network, they can access and attack only the precise asset as opposed to resources within the entire network. This minimizes the risks of them compromising more assets and causing widespread damage.
4 Best Practices of Network Segregation Implementation
Regardless of which technology you choose for network segregation implementation, there are common best practices you have to adhere to. Below are four of these best practices.
1. Always Use the Principle of Least Privilege
Implementing the principle of least privilege helps you complement the minimization of privileges and attack surfaces within the organization. You should assign users only the bare minimum privileges they require to access and use corporate resources. If the network does not need to communicate with another network or host, you shouldn't allow it.
2. Ensure You Isolate the Hosts from the Network
Separating networks from hosts based on the criticality of business operations is a wise move because it improves the overall network visibility. Depending on various security domains and classifications for particular networks or hosts, you can isolate different platforms to enhance visibility into the network infrastructure.
3. Refine the Authorization Process
A well-defined authorization process is essential because it allows you to safeguard critical enterprise resources by permitting only authenticated and authorized users to the network. By restricting access to authorized users via rulesets, you can monitor those who bypass the network easily and disable them if necessary.
4. Implement a Network Traffic Whitelisting Solution
You should allow only legitimate users to access specific enterprise resources rather than denying access to threat actors or blocking specific services. Such a framework is an effective security policy you can leverage to blacklist malicious actors because it enhances the company's overall capacity to detect breaches while also improving productivity.
The Benefits of Network Segregation
While traditional flat networks are simple to set up and manage, they don't provide reliable protection. Segregated networks, on the other hand, require an extra amount of effort to set up. Once implemented, organizations can derive numerous benefits such as:
Enhancing operational performance. Network segregation allows IT teams to reduce network congestion. For example, IT teams can easily stop all the network traffic in one part of the network from reaching the other to enhance the overall operational performance.
Limiting the damage from cyberattacks. Network segregation enhances the organization's overall security posture by restricting how far an attack spreads within the organization. For example, you can easily restrain malware from spreading and affecting other systems in the organization.
Protecting vulnerable endpoints. Segregating a network can prevent harmful traffic from reaching vulnerable devices. A segregated network isolates these endpoints, restricting the risk of exposure in an organization.
Minimizing the scope of compliance. A segregated network can help you reduce the expenses associated with regulatory compliance because it limits the number of in-scope systems. For example, you can separate systems that process payments from those that don't. This way, you apply compliance requirements and audit processes only to the payment processes but not the rest of the network.
Flexible and Secure Network Segregation with Parallels RAS
The modern datacenter landscape is evolving rapidly. The shift from physical to virtualized workloads, the advent of multi-cloud landscapes, and the proliferation of mobile devices accessing corporate applications are all driving a constant evolution in datacenters. The attack surface is widening at an exponential rate. Unfortunately, perimeter defenses and other strategies cannot stop every attack.
Parallels® Remote Application Server (RAS) is an out-of-the-box tool you can use to deliver virtual applications and desktops securely to any device and platform. It can fit any network configuration seamlessly, including micro-segmentation environments via multi-tenant architecture, allowing applications to run in their secure zones behind the virtualized network environment.
Parallels RAS provides flexible cloud deployment models, including on-premises, public, hybrid, and multi-cloud deployments. Also, you can mix-and-match virtual desktop infrastructure (VDI), remote desktop session host (RDSH), Azure Virtual Desktop, and hyper-converged infrastructure (HCI) with ease.
When combined with network segregation, Parallels RAS provides the flexibility and security necessary to deploy today's enterprise-grade applications. Most importantly, Parallels RAS can reinforce security in segregated environments via robust features such as multi-factor authentication (MFA), smart card authentication, advanced filtering, and data segregation.
Check out how Parallels RAS can enhance network segregation!