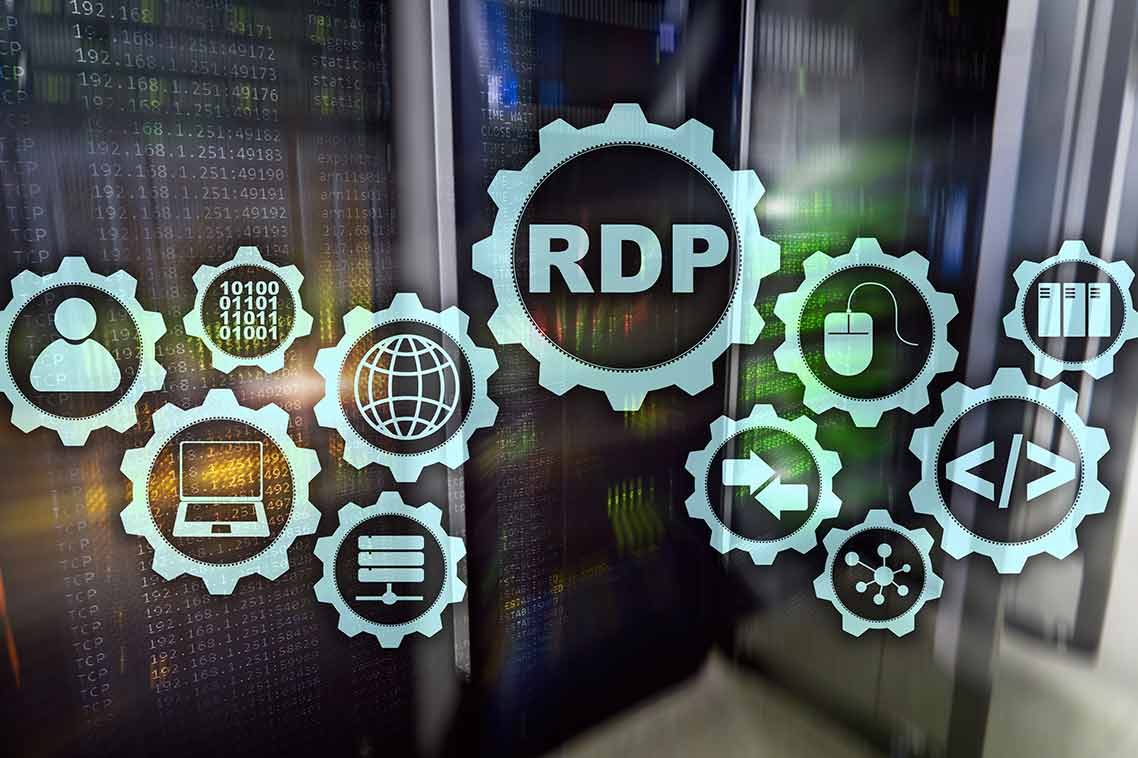 Tsclient. Read About the Parallels RDP Client for Windows
Tsclient is the executable name for the Parallels® RAS Client for Windows. It is lightweight, easy-to-install and leverages the capabilities of Microsoft Remote Desktop Protocol (RDP). If you're just getting started with Parallels RAS or you've used it before, you may be thinking, How does Parallels RAS deliver an exceptional Virtual Desktop Infrastructure (VDI) solution? Well, the answer lies in the Tsclient.
Use Cases for using tsclient (Parallels Client for Windows)
The Parallels Client for Windows allows you to access Windows applications, data, as well as desktops on any device from anywhere. Some of its basic use cases are:  
You can use the Parallels Client for Windows to apply client policies which allows easy management and restriction of settings. These policies ensure that clients can only access their designated resources in the Parallels RAS Farm. 
Custom verification methods

 
The Parallels Client can also be used to enable multi-factor authentication (MFA) to increase security. It allows users to choose their desired security verification methods like SMS, email, push notifications, or phone callbacks and customizes one-time password (OTP) experience.  
Yet another use case of the Parallels Client for Windows is support for Security Assertion Markup Language (SAML) to provide single sign on capabilities to users by decoupling the service provider and the identity provider.  
AI Based Session Pre-Launch for ultra-fast 

l

ogon

 
The Parallels Client session prelaunch uses Artificial Intelligence (AI) allowing it to analyze user habits and prelaunch Parallels RAS sessions even before a user manually requests to do so. This can help reduce login and connect time to the virtual workspace.  
The benefits of using  the Parallels Client for Windows are:  
Secure access

 

Seamless navigation

 

Mobile printing

 

Maximum flexibility

 

Centralized files and folders access

 

Autoconfiguration of client

 

Exceptional mobile experience

 

Bluetooth trackpad and mouse support

 

Multitasking support

 
Microsoft RDP Client Limitations
In a remote desktop connection setup, users need an RDP client, while the remote machine runs an RDP server. Today, Microsoft RDP client enjoys widespread adoption because it exists for many platforms, including macOS, iOS and Android. Microsoft RDP client has also undergone many updates to make it simpler, flexible and secure.
Despite these advantages, Microsoft RDP client has some limitations, such as:
It is difficult to configure for multiple users. RDP client does not support multiple sessions. IT administrators need to modify some system files—operations that Microsoft does not allow—to create concurrent sessions.
It has limited capabilities and performance for printing and scanning. In VDI environments, the remote server hosts all the files and settings, including those of printers and scanners, while the clients don't. In Microsoft RDP, you need to install the same version of the printer and scanner drivers on all the remote devices and servers. This is a tedious process. Also, some servers may restrict USB printing.
It provides no white labeling. Microsoft RDP client does not have full white-label functionality. As such, IT administrators cannot rebrand their remote desktop connections.
It is challenging to manage multiple connections to different servers. While Microsoft RDP client supports multiple connections to different servers, each user can connect only to one server at a time. It is tedious to switch from one server to another because you must click through the server's name on the taskbar to connect to a new server.
Parallels Client for Windows (Tsclient) – Exceptional Features
Tsclient offers unique features such as:
Excellent user access. Unlike Microsoft RDP Client, Tsclient allows users to access published Windows applications and desktops from any end device. Tsclient also supports virtually all platforms, including Linux, macOS, iOS, Chrome OS, Android and any HTML5-compliant browser. IT staff can leverage the Tsclient to seamlessly and securely enforce bring-your-own-device (BYOD) or choose-your-own-device (CYOD) policies.
Secure access to files and folders. Tsclient allows users to access their virtual desktops from any end-device and platform via a secure connection. As such, it is a great boon for users seeking solutions for working remotely.
Easy white-labeling. Parallels RAS provides customization features that IT administrators can use to white-label clients. This can make users more comfortable and secure because they feel like they are working via company-provided tools as opposed to third-party end devices.
Excellent printing and scanning. Unlike Microsoft RDP, Parallels RAS simplifies printing and scanning in VDI environments through its universal printing and scanning capabilities. It sets printer and scanner defaults automatically in the server according to end-device settings such as page layouts, page size, color and paper tray, among others.
Seamless navigation between native and remote applications. Tsclient enables users to work simultaneously with desktops and applications by docking workspaces under the same window. This provides an unrivalled experience that feels native to the client.
How to Install and Launch the Parallels Client (Tsclient)
Installing Parallels Windows Client is straightforward:
Launch your browser, and point to Parallels Client for Windows downloads section.
Select the appropriate client installation file under the Windows tab, and download it on your PC.
Locate the downloaded .msi file on your local PC, and double-click it.
Click Next to launch the installation process.
Accept the License Agreement, and click Next to proceed.
Choose the appropriate installation location on your PC for the Tsclient, and click Next.
Choose whether you'd like to use the Single Sign-On (SSO) component or not, and click Next.
Click Install to start copying the installation files.
Click Finish to complete the installation.
When you launch the Tsclient for the first time, you must configure the new RDP connection. Click Yes to proceed, and specify the following:
Server/IP address
Port for remote connection
Username and password
Download your Parallels Client for Windows today, and experience an excellent VDI experience on any device!
References