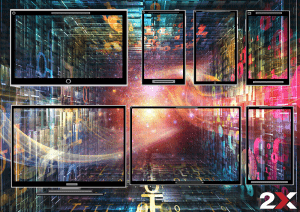 Virtual Workstation, benefits and drawbacks | Parallels Explains
What Is a Virtual Workstation?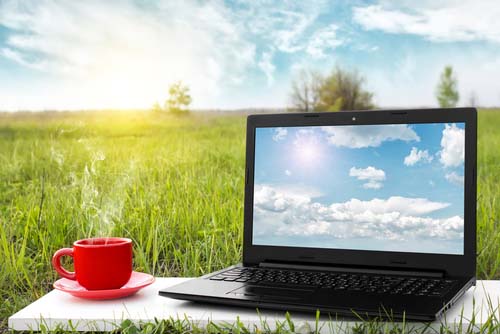 A virtual workstation is another term for a client device connecting to a virtual machine (VM) that hosts desktops and applications. These virtual machines work on top of hypervisor software that lies on a single powerful hardware. They provide access to full desktop environments and store all the data and applications remotely, presenting a cost-saving adoption for businesses, IT departments, and resource-heavy research work.
Virtual workstation – a boon for businesses
Virtual workstations rely on virtualization software, which abstracts operating systems, applications, and data from a computing device's underlying hardware. Being virtual allows it to run on high-spec servers utilizing virtual desktop infrastructure (VDI) or Remote Desktop Session Host (RDSH) benefits, such as central data management. This also allows for load balancing, maintenance on hardware, on-demand compute power addition and redundancy. The ability to run several operating systems simultaneously on the same hardware—and even on the cloud—is what makes users more inclined toward a virtualized workstation.
Advantages of moving the desktop to the cloud
The numerous advantages of the cloud have enticed organizations to shift to the cloud. The case is the same with moving physical desktops to the cloud. When organizations virtualize desktops and host them in the cloud, they can reap several benefits:
Economic Benefits
The initial costs associated with virtual desktops is very low if the central server has already been set up. A remotely accessible, centralized infrastructure reduces business costs by allowing IT staff to resolve incidents remotely without the need to travel. Virtual desktops can also be delivered to any device, reducing the costs required for purchasing expensive devices. Additionally, it is easier to deploy or update the operating system or new applications, reducing support costs.
Flexibility in the workplace
The most obvious advantage of moving the desktop to the cloud has to be the flexibility that it offers to employees. Employees can access desktops from any place at any time allowing them to leverage the benefits of the BYOD (Bring Your Own Device) experience.
Increased Storage Space
Moving the desktop to the cloud automatically makes it possible to allocate storage on demand. The cloud's storage capacity is almost infinite; hence each user of a virtual desktop has access to greater storage space. This advantage is amplified when endpoint devices are devices with low storage capacities such as smartphones or tablets.
Better Security
Virtual desktop data is stored centrally, and not on the endpoint or the user's device. Hence, any attack on the physical device does not translate to the loss of data, thus ensuring security.
Easier Management
Since all virtual desktops are managed from a central location, IT staff do not have to be bothered with continuous updates and maintenance on every endpoint. All desktops can be updated in bulk, without having to physically be present at each endpoint.
Better Troubleshooting
When your desktop is in the user's location, any problem needs to be catered by being physically present at a particular location. However, moving your desktop to the cloud ensures that the troubleshooting of the desktop is also done centrally, thus reducing downtime and improving productivity.
Ensured Business Continuity
Data is backed up to the cloud with virtual desktops, therefore any major system breakdown can be recovered in minutes. This ensures business continuity as the business interruption time is reduced to practically zero.
Implementing a Virtual workstation with Parallels RAS
Parallels® Remote Application Server (RAS) is an all-in-one, easy-to-deploy and cost-effective virtualization solution that offers both desktop and application delivery under a single license. It also alleviates the need for installing any third-party component. Parallels RAS is compatible with most hypervisors and is easily deployed on-premises, through a public cloud or in a hybrid infrastructure. Parallels RAS also supports linked-clone technology that expedites the on-demand deployment of any number of VMs, which can work as virtual workstations. Parallels RAS ensures secured access to data and applications with features like multifactor authentication (MFA), data encryption, and access filtering. Parallels RAS also has built-in a high availability load balancing feature, which lessens the chances of any downtime. For remote desktop use, Parallels RAS enhances Microsoft RDP protocol and also includes Microsoft RemoteFX technology for graphic rendering to provide a high-end user experience.
Download your free 30-day evaluation period of Parallels RAS and see the benefits for yourself!
---
References
Webopedia | https://www.webopedia.com/TERM/W/workstation.html
Redshift | https://www.autodesk.com/redshift/pc-versus-workstation/
NETWORK WORLD | https://www.networkworld.com/article/2211067/desktop-virtualization-vs–pcs.html
Techopedia | https://www.techopedia.com/definition/5140/workstation-ws
Webopedia | https://www.webopedia.com/TERM/D/desktop_virtualization.html
Parallels | https://www.parallels.com/products/ras/capabilities/application-desktop-delivery/