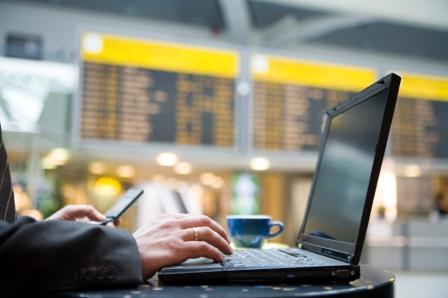 Windows Desktop Replacement – What is it? | Parallels RAS
Windows Desktop Replacement: Parallels Remote Application Server includes a feature to replace the desktop within the Device Manager category. This article explains what happens when the Replace Desktop option is enabled, and why it is useful to administrators. Open the device properties and select the OS Settings tab. The Replace Desktop option also requires an administrative password. When enabled, this feature allows the administrator to convert a standard desktop into a limited device similar to a Thin Client or Windows 10 Kiosk Mode without replacing the operating system.
The end-user will not have access to Windows Explorer, Taskbar, or any other component that usually allows him to install new applications or change system settings. The user can now only deploy applications configured within the Parallels RDP client. Applications can be remote applications or desktops and locally configured applications. Local applications are allowed, so that if specific applications are needed and are not available remotely (e.g., software that communicates with specific peripherals), the user can still deploy them. When the Replace Desktop option is applied, the management component will do the following:
| | | | | |
| --- | --- | --- | --- | --- |
| Feature |   7   |   8  |  8.1 |  10 |
| Replace Desktop with Parallels RDP Client |   X |   X |   X |   X |
| Disable Start Button |   X |   X |   X |   X |
| Restrict Control Panel Access |   X |   X |   X |   X |
| Disable Windows Key |   X |   X |   X |   X |
| Disable the Task Manager |   X |   X |   X |   X |
| Disable Quick Access Toolbars |  n/a |  n/a |  n/a |  n/a |
| Disable Security Manager/Action Center Notifications |   X |   X |   X |   X |
| Lock the Taskbar |   X |   X |   X |   X |
| Remove Pinned Applications |   X |   X |   X |   X |
| Disable Metro Screen (user logs directly to desktop) |  n/a |   X |   X |   X |
| Disable Hot Corners |  n/a |   X |   X |   X |
| Disable Charm Hints |  n/a |   X |   X |   X |
| Disable Help Aids |  n/a |   X |   X |   X |
| Disable Windows Sidebar |   X |  n/a |  n/a |  n/a |
In this mode, the user also has access to the Mouse and Display Control Panel applets. The user cannot change the Parallels RDP Client Global Options and the Parallels Client Farm Connection Options. Advanced management features can be enabled if the device is switched into administration mode. For more information about Windows Desktop Replacement, please refer to our Administrator's Guide manual.
| | |
| --- | --- |
| Before | After  |
| | |
If the Windows Desktop Replacement feature is switched off, all the restrictions are removed and the standard Desktop is made available to the user.
Extend the End of Life of Windows 7 with Desktop Replacement
Windows 7 officially entered its end-of-life (EOL) phase on 14th January 2020. Microsoft no longer updates or patches Windows 7 for organizations that still use it. Likewise, any security vulnerabilities that existed prior to Windows 7 EOL also remains unresolved in the future. While Microsoft recommends organizations upgrade to Windows 10, the transition process is not that simple.
The transition from Windows 7 to 10 requires a great deal of investment in terms of money, time, and technical staff. Furthermore, such a shift can cause unnecessary disruptions, which, in turn, can result in losses and missed opportunities. Besides, there's an inherent threat of compatibility issues arising from such a shift.
Microsoft has offered to offer relief—in the form of Extended Security Updates (ESU)—for organizations that want to remain with Windows 7 even after EOL. However, the extension is only valid until January 2023 and comes at a price: US$50 to US$200 per device. Besides, this offer does not come with any patch for regular bugs fix or help desk support.
Parallels RAS can extend the EOL of Windows 7 with its "Windows Desktop Replacement" feature. By enabling the "Windows Desktop Replacement" feature within the "Device Manager" in Parallels RAS Console, an organization can transform an ordinary Windows 7 desktop into a secure thin client.
Download your 30-day trial of Parallels RAS and extend the EOL of your PCs with Windows Desktop Replacement! 
---
References: