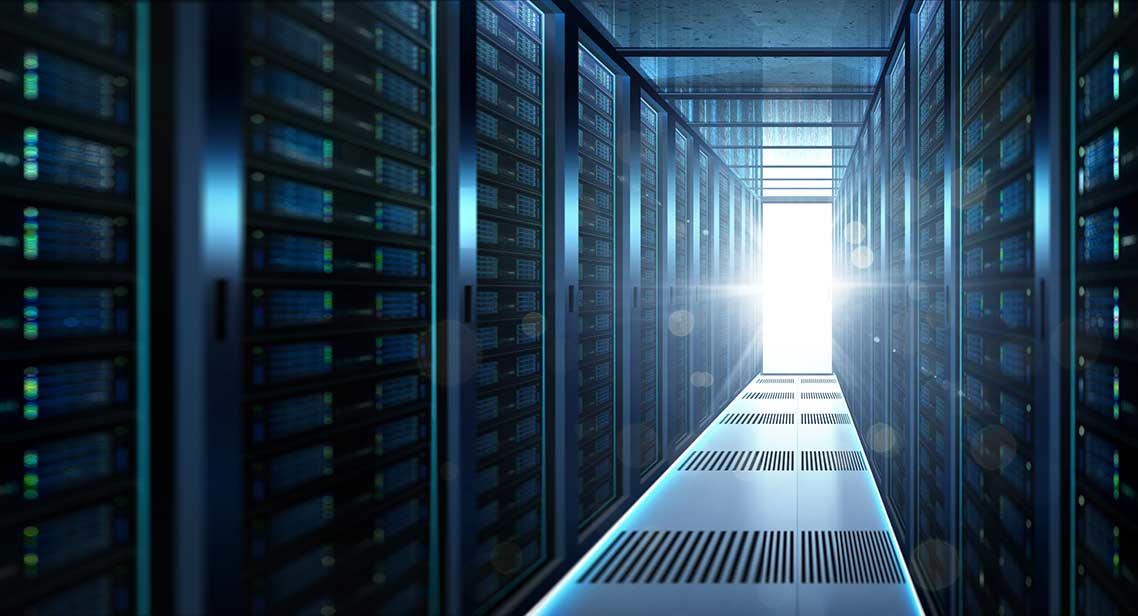 Windows Server 2019 Vs 2016: What are the Differences?
Windows Server 2019 is the latest version of the Windows Server OS. Released in late 2018, Windows Server 2019 features various innovations in application platform and security, and improved support for hybrid cloud and hyper-converged infrastructures. Microsoft Support for this server OS will last until January 2024, with extended support lasting another five years after. Windows Server 2016 is the previous version of Windows Server, released in late 2016.
Differences Between Windows and Windows Server
There are numerous differences between Windows and Windows Server. Windows is a consumer OS geared for home and business users, while Windows Server is built to handle enterprise needs via a comprehensive suite of server applications. Though Windows Server is much more capable than Windows, ordinary desktop users normally do not need a full-blown server OS.
Windows 10 is the latest consumer operating system from Microsoft. It is the world's most popular OS, with more than 30% market share as of November 2020. Earlier Windows versions still account for almost one-quarter of the total Windows market share.
Both Windows and Windows Server are built on the same codebase. This is why they look almost the same and perform many of the same functions. However, Windows Server is different in a few important aspects.
For one, Windows Server features enterprise management capabilities. You can install several built-in server roles in Windows Server, including Dynamic Host Configuration Protocol (DHCP), Active Directory, Print Services, File and Storage, and Windows Update Services.
Windows Server also does not possess the hardware limitations inherent in Windows. For example, Windows Server 2019 can handle as much as 24 TB of RAM and allows usage of up to 64 CPU sockets, much more than the 2 TB of RAM and two CPU sockets allowed in Windows 10 Pro.
In addition, Windows Server does not possess many of the features that make Windows user-friendly, such as Cortana and Microsoft Edge. While Windows Server does have power features such as the PowerShell, applications are required to meet its strict security settings before they are allowed to be installed on the server OS. This limits potential attack vectors into the OS, allowing it to be more secure than a traditional Windows workstation.
Windows Server has a different pricing model than Windows—it is generally more expensive. This is not surprising, considering that Windows Server is oriented towards enterprise use. You also need to pay Client Access Licenses (CALs) for users accessing a Windows Server machine.
Microsoft first used the term "Windows Server" with Windows Server 2003. Windows 2008 and 2012 came after, followed by Windows Server 2016 and now Windows Server 2019.
New and Improved Features in Windows Server 2019
New and notable features of Windows Server 2019 include:
Storage Migration Service: Enables the inventory and migration of data, security and configurations from your existing systems to either Windows Server 2019 or Azure, or both.
Unified management via the Windows Admin Center: Configure and monitor a software-defined network using this browser-based remote management interface.
Virtual network peering: Provides high-speed connectivity between two virtual networks belonging to the same datacenter.
HTTP/2: Improves delivery of performance and security benefits to website deployments
Latency Optimized Background Transport, or Low Extra Delay Background Transport (LEDBAT): A latency optimized, network congestion control provider designed to consume and yield bandwidth based on set parameters.
Enhanced Windows Defender Advanced Threat Protection (ATP): New host intrusion prevention capabilities help forestall malware attacks and zero-day exploits.
Shielded Virtual Machines (VMs) for Windows and Linux: Encrypt disk and state for Windows-based VMs, and protect Linux VMs from malicious attacks.
Linux containers: Reduces management overhead by allowing management of both Windows and Linux applications residing in the same environment.
Server Core base container images: Allows faster downloads and optimizes development time and performance by significantly reducing container-image size.
Server Core Features on Demand: Set of binaries and packages from Windows Server with Desktop without the Server or Windows 10 Desktop Graphical User Interface (GUI).
Kubernetes platform support: Fullly supports Kubernetes for computing, storage and networking components.
Group Managed Service Accounts: Improves the reliability and scalability of containers and their ability to access network resources.
Deprecated and Removed Features
Microsoft also removed a slew of Windows Server 2016 features from Windows Server 2019. These include:
Business Scanning. This is also known as Distributed Scan Management (DSM).
Internet Storage Name Service (iSNS). This provides the same functionality as Server Message Block and other retained features.
Print components in Server Core. Now disabled by default in Server Core, you can install these components if needed.
Remote Desktop Connection Broker and Remote Desktop Virtualization Host in a Server Core installation. These RDS roles are no longer available for use in a Server Core installation, but you can install them on Windows Server with Desktop Experience when needed.
In addition, several other features have been deprecated, including:
Key Storage Drive in Hyper-V.
Trusted Platform Module (TPM) management console.
Host Guardian Service Active Directory attestation mode. This has been replaced by a simpler attestation mode, host key attestation, without additional hardware requirements.
OneSync service. This has been replaced with a new sync engine on the Outlook application with the same capabilities.
Remote Differential Compression API support.
Nano Server Role Changes
Windows Server 2016 included a new server role known as Nano Server, which was primarily a headless OS meant for use as a host OS for Hyper-V. The Nano Server in Windows 2016 can be installed on bare metal.
The Windows Server 2019 Nano Server role can be used only with containers, rather than bare metal. Thus, it is available only as a container base OS image, meaning that you need to run it on a container host, such as one running Windows Server Core. Because it is optimized for use in a container host, the image size is less than 500 MB, much smaller than its size in Windows Server 2016.
The Nano Server role in Windows Server 2019 has other features, including .NET Core applications support and the ability to run on top of IoT Core. Also, if you need to install other packages such as PowerShell Core and .NET Core, you can install them when building the Nano Server container. Nano Server cannot be updated on the fly. Instead you need to redeploy updated containers from the Docker Hub library.
With Nano Server having the bare minimum in terms of pre-installed packages, application compatibility can suffer as a result. In this case, you can use Windows Server Core for your container.
Improve Your Remote Desktop Infrastructure with Parallels RAS and Windows Virtual Desktop
You can use either Windows Server 2016 or Windows Server 2019 for your Remote Desktop (RD) infrastructure. However, a new Microsoft Azure product known as Windows Virtual Desktop may offer a better alternative. Windows Virtual Desktop virtualizes fully managed desktops and applications, just like the RDS role in Windows Server. Even better is that you can use it for free if you have an eligible Windows 10 Enterprise or Microsoft 365 license, or an RDS CAL.
Windows Virtual Desktop has other advantages over the RDS server role in Windows Server. Some of these advantages are as follows:
Windows Virtual Desktop is easier to provision and maintain than a traditional RDS environment because it is based on the cloud. It is also more scalable.
Microsoft takes care of managing your infrastructure. Your IT staff are then free to attend to more important items, like ensuring that users can access your infrastructure.
Windows Virtual Desktop allows multiple users on a single virtual machine via Windows 10 Multi-User. You are not limited to using Windows Server for your RDS.
Host pools or collections of VMs can be set up for different sets of users using breadth mode and depth mode for scaling and load balancing. In breadth mode, users are distributed among host pools for better performance. Depth mode helps save costs: users are distributed on one server first, with the next server being activated only when needed.
Windows Virtual Desktop has built-in diagnostics services that can be accessed via a web interface.
Parallels ® Remote Application Server (RAS) integrates with Windows Virtual Desktop, enabling the deployment of all virtual resources from a centralized console. Using Parallels RAS, you can have secure, fast and reliable access to both your Windows Virtual Desktop and Parallels RAS applications and desktops. You can also give your users access from any location, and secure and protect your corporate data.
Download the Parallels RAS trial, and see how easy it is to use with both RDS and Windows Virtual Desktop.