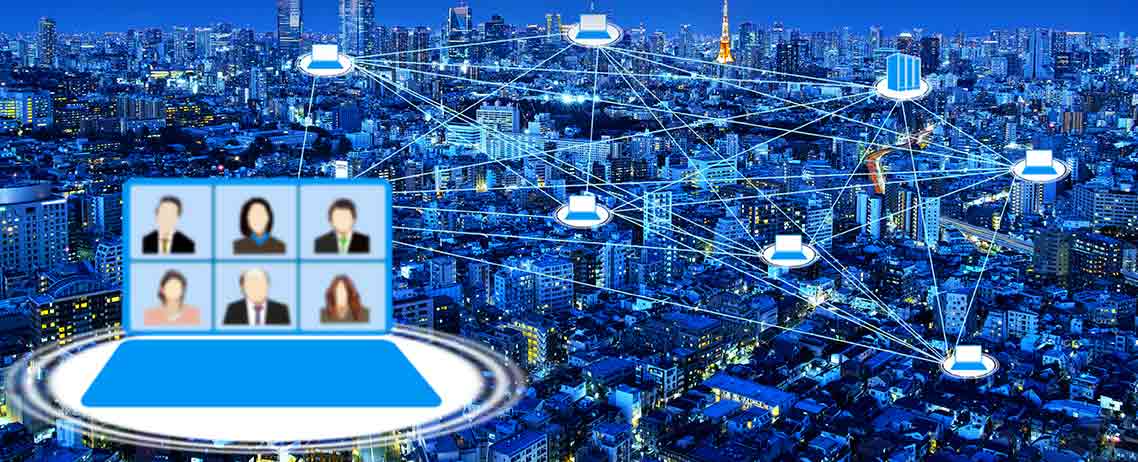 The Top Benefits of a Remote-First Company Culture
Technology experts have predicted an increasingly mobile workforce for the past few years. But as with any significant change, many companies were apprehensive about flexible working, let alone adopting a remote-first mindset. There had to be a valid reason to allow employees to work from home.
Enter 2020, when the COVID-19 pandemic forced businesses to rethink their working models completely. Today, remote working is no longer a perk that companies offer as a testament to their progressiveness—it's become the norm and has allowed companies that would have had to close to remain afloat. This trend is only becoming more widespread: research suggests that by 2025, there will be 36.2 million remote workers in the US alone.
Remote First Definition
An organizational approach known as "remote-first" makes working remotely the default choice for the majority of employees. According to the definition of remote-first, very few (if any) employees are frequently needed to work from a centralized office. Instead, workers do their business from a different place, such as a home office or co-working area.
Remote-Friendly Vs. Remote-First
Not all remote working setups are equal. Companies are defined as remote-friendly or remote-first depending on whether they offer remote work as an occasional privilege or present it as a given to all staff. Remote-friendly companies allow all or some of their employees to work from a remote location occasionally but for the most part, require employees to work in a physical office. In a remote-first company, all employees work remotely by default. The company may not own any physical office space at all.
This little difference can change the way a company hires and operates. A remote-first company can support distributed teams with members spread across the globe. Conversely, a remote-friendly company must have most of its employees working within a specific distance of the physical office so they can commute when needed. This puts remote-first companies at an advantage since they can attract and acquire global top talent.
Overall, remote-friendly companies do get to enjoy certain perks of a remote-first culture without forgoing direct communication and accountability. But they have to put extra effort into making their handful of exclusively remote employees feel included and adequately appreciated.
Four Benefits of a Remote-First Approach
Remote-first company culture presents several benefits for companies and employees alike. Let's discuss some of the most significant advantages.
1. Cost savings
One of the top reasons why companies decide to go remote-first is the cost savings that come with a smaller real-estate footprint. Commercial real estate can be insanely expensive, especially in big cities. With fewer people working in the office, companies can choose a smaller office space. A study conducted by Stanford University found that a company managed to save $2000 per employee on rent by allowing them to work remotely.
Add to that a significant decline in overhead such as utilities, food, cleaning services and property taxes, it's no wonder so many companies are planning to stay fully remote even after the current pandemic abates.
2. Unlimited talent pool access
The remote working trend started gaining traction in the tech sphere long before the pandemic hit, the key driver being the skills gap in highly-specialized IT roles. Remote working gives access to industry-leading talent without requiring employees to relocate. Better talent can make your company more competitive.
But it's not just hiring top talent that matters—it's retaining it. And the flexibility to work from anywhere can make your employees choose your company over other, more lucrative offers. The same Stanford study mentioned above also found employee attrition decreased by 50%.
3. Higher employee productivity
Associating high productivity with remote working may sound a little absurd considering the chaotic home lives many of us experienced during the pandemic's onset. With libraries, cafeterias and coworking spaces all locked down—not to mention schools and daycares—many workers struggled with the blurred lines between their work and personal lives.
But with proper training, technologies and resources, remote working can boost productivity, satisfaction and employee-led innovation. The same Stanford study indicated a 13% increase in productivity of remote employees, and other data show that 76% of people prefer working outside the physical office to accomplish critical tasks. During the pandemic, those companies that found ways to engage and inspire their remote workers saw increased productivity gains of 5 to 8%.
4. Flexibility and business continuity
When companies experience rapid growth, it can be challenging to scale up without disrupting ongoing business operations. Hiring new staff, acquiring new hardware, and expanding office space takes time, and it may result in opportunity loss. And then there are situations beyond our control, such as natural disasters, that require an effective business continuity plan (BCP).
Remote-first companies are inherently at an advantage when it comes to unexpected disruptions. They already have comprehensive remote working strategies and policies in place, along with the necessary technology to support them. With the problem of remote working already solved, remote-first companies can focus on other aspects of their BCPs so they can respond swiftly to any new disruptions.
Five Steps to Make a Remote-First Culture Successful
Managing teams and ensuring that they perform optimally is challenging—even more so in a remote-first culture. But with the strategies and approach in place, it can be done. Here are a few essentials for adopting and managing a remote-first culture successfully.
1. Establish tools for communication
If there's one area where remote working can lag behind centralized workspaces, it's communication. There are several things to consider here:
Distributed teams may be working across several different time zones.
Team members will be working at different times if your company allows employees to set their own schedules.
Cultural differences and language barriers must be overcome if your team is global.
Remote communication often lacks body language, tone and context, which can lead to greater misunderstanding and conflict.
All of this leaves a lot of room for communication gaps. Remote-first companies should define the tools and protocols for all work-related communication clearly. Video conferencing is the closest thing to in-person meetings, so you need some type of video solution in place for team meetings. You should also have a dedicated collaboration channel (e.g., Slack, Microsoft Teams) so all team members can communicate.
Finally, some type of shared drive (e.g., Google Drive, Microsoft 365) where employees can create, share and collaborate on documents and files is essential to ensure everyone has access to important assets.
2. Hold effective virtual meetings
Conducting frequent, ad-hoc meetings is fairly simple in a centralized office where everyone can make it to the conference room within minutes. But add in multiple time zones, personal engagements and differing schedules, and finding a time when everyone is available becomes a task in and of itself. Having a shared calendar that all employees are required to use to mark their work hours, meetings and breaks can help simplify this.
A few best practices to keep in mind include scheduling any meetings at least a couple of hours in advance and sharing meeting-related documents such as agendas prior to the meeting and recaps afterward to make sure everyone's on the same page.
You should also consider investing in technology and equipment that can improve the quality of audio and video in remote conferences. For instance, noise-canceling headsets with built-in microphones and clip-on HD webcams can improve the remote conferencing experience for everyone considerably.
Finally, make sure you use your virtual meeting time efficiently by doing the following:
Keep meetings to a minimum by using other means of communication, such as email, when you can.
Try not to schedule meetings the first thing in the morning or at the very end of the day, when employees are more likely to be tired or distracted.
Avoid scheduling back-to-back meetings, as it's not uncommon for meetings to go longer and thus force employees to be late to their next meeting or miss important information at the end of the previous one.
Limit meetings to no longer than an hour. If they must be longer, include short breaks at each hour interval.
3. Document everything securely online
In a remote-first environment, sharing information by word of mouth or through private communication channels is a recipe for disaster. Make sure that you document everything—from business processes to communications and updates—in shared online tools and platforms. The pen and paper approach doesn't cut it in a remote-first culture. Using online tools ensures that all information is easily accessible for all employees. All updates should be made centrally to avoid disparate versions floating around in private communications.
In addition to ensuring access to critical information, using reliable and secure online tools helps with data security and backups. Restrict employees from storing critical company documents locally to avoid data leaks, and make sure employees stick to the specified tools for document and information sharing to avoid security breaches.
Documenting key business data and keeping this information up to date requires serious dedication from company employees and leadership alike. Whenever possible, choose online documentation tools with simple and user-friendly interfaces to make it easier for your employees to work within them, and make using these tools mandatory.
4. Focus on productivity, not hours
In terms of work hours, offer your remote employees flexibility. That is the essence of remote working. So long as it doesn't interfere with their ability to get work done, let them schedule their work hours around personal activities or requirements (like going for a run or helping their kids with homework) that matter to them. Allow your remote employees to take frequent breaks for stretching and unwinding. Also, consider that some people find they can be the most productive during the early hours of the day while others may prefer the quietness of the night.
Rather than measuring employee productivity in terms of hours spent on work, consider tasks accomplished and results achieved. As long as they're completing assigned tasks on time and not missing important meetings, it shouldn't matter what specific hours employees are working. Avoid micromanaging—trusting your employees to get their work done while giving them the freedom to choose their hours can boost their morale and productivity while freeing up your own time.
Finally, be sure to hire employees that have the discipline and accountability to perform their job well, even when no one is physically watching them. Continually reinforce the need to be accountable by holding regular one-on-one meetings, performance reviews and other check-ins to ensure everyone is performing at the right level.
5. Plan team get-togethers
If you have geographically dispersed team members that have never met face-to-face, it can be hard to develop connections among coworkers. As a result, remote workers can often feel lonely. This isn't something to be taken lightly: 19% of remote employees say loneliness is their biggest struggle. An overwhelming sense of loneliness can not only compromise productivity and loyalty to the company, it can also take a toll on employees' mental health.
Remote-first companies should take it upon themselves to provide opportunities for their teams to meet physically and engage at a more personal level. If you have the budget, plan annual or bi-annual get-togethers for all team members to gather at a single location for a yearly event, such as an annual conference, product launch, etc.
If you don't have the financial resources to gather in-person, arrange virtual meetings and leverage group chats for holding discussions and engaging in activities that are not work-related, such as virtual escape rooms.
How to Transition to a Remote-First Company
Despite the many benefits of a remote-first approach, it may not be the best fit for everyone. Not all companies have the resources to go fully remote overnight, or their business may require a certain number of employees to work in-person (e.g., those in retail, manufacturing or healthcare).
If becoming remote-first is a viable option, it should be a gradual process. Even then, you don't have to choose between being remote-hostile (i.e., zero remote work allowed, even in emergencies) or remote-first. There are several stages in between, so aim to find a middle ground that works best for your company.
Start by becoming remote-friendly, and allow employees to work remotely when necessary. Acquire the necessary technologies, provide training, and draft remote work policies to facilitate remote working as and when required. Then you should be able to progress gradually to the next stage until you've achieved the optimal balance between remote and on-site work. To what extent you go remote will depend on your unique business requirements and workforce dynamics.
Build a Remote-First Company with Parallels RAS
Successful remote-first companies have the right tools at their employees' disposal. Of all the challenges that come with a remote-first approach, providing remote access to applications and desktops shouldn't be one of them.
Parallels® Remote Application Server (RAS) is a comprehensive remote working solution that allows your workforce to access business applications and desktops on any device, regardless of location. This helps provide an office-like experience for remote employees.
Parallels RAS also helps boost productivity by allowing employees to utilize your applications anywhere, anytime, on any device—including laptops, tablets and smartphones. Our new Parallels Desktop for Chromebook Enterprise solution even allows you to leverage thin clients across your workforce, which can help you reduce hardware costs drastically.
Ready to start your journey to becoming remote-first? Watch a free demo of Parallels RAS today!