Get To Know Your End Users With 2X RAS Remote User Management By Sean Bianco on |

0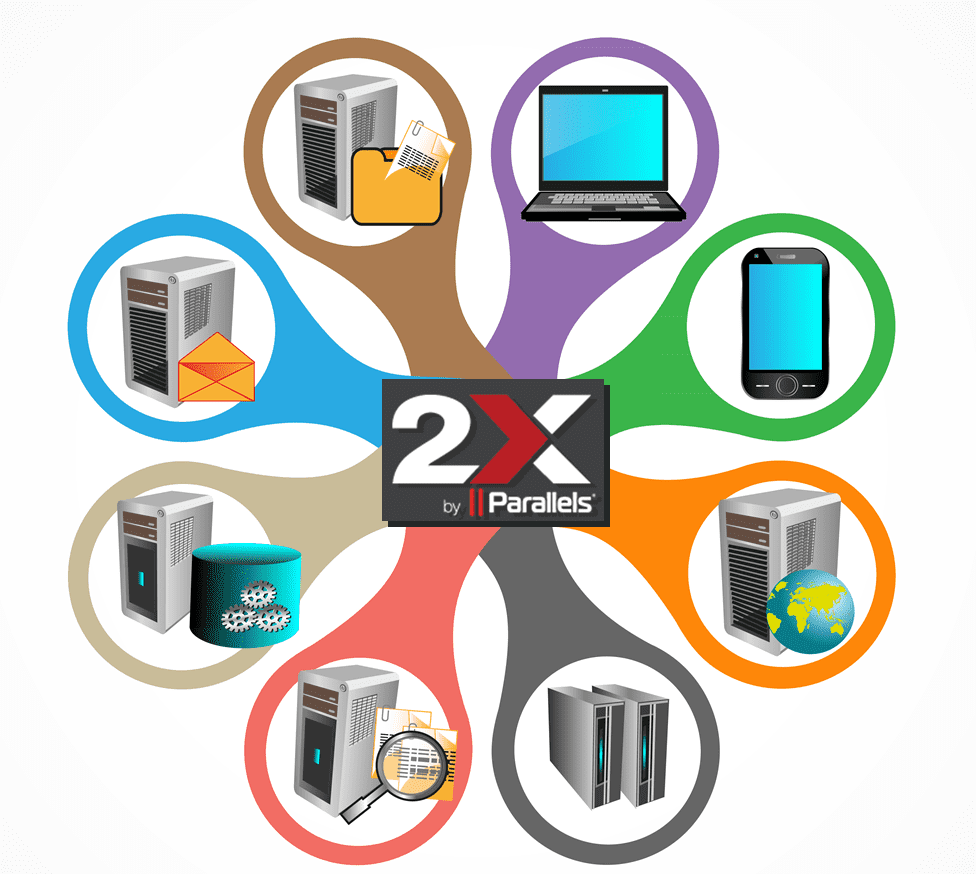 RAS Remote User Management: Work does not always happen in an office, behind a desk. It happens everywhere. More and more people are now working remotely, from home or elsewhere. Even office workers who follow a routine 9-to-5 schedule get a lot of work done outside the office; in fact, three out of five workers agree that they don't necessarily have to be in the office to get more things done. Remote work is possible as long as a smartphone, tablet or laptop is available, with 32% of the mobile workforce relying on more than one device to complete tasks.
The era of 9-to-5 jobs has ended. This is the emerging workstyle, requiring companies to stop regarding jobs as rigid and inflexible.
According to Gartner, worldwide tablet shipments - units sold from manufacturers to retailers - will climb from 256 million in 2014 to nearly 321 million next year. At the same time, shipments of desktops and laptops will fall from 276 million this year to less than 262 million in 2015. These statistics indicate that IT systems management will become more complex than it already is.
The IT support function needs powerful tools to guarantee access to corporate applications for remote employees. IT managers have to ensure data security, business continuity and remote assistance to any worker at all times. In order to manage and control a vast number of devices remotely, businesses have to base their decision-making on accurate information.
Remote User Management: Monitoring and Reporting
It is never easy to make decisions based on forecasts and estimates in order to support your company. With the increase in remote-working employees, it is more difficult to know what employees are doing, so there is the risk that information for decision-making might be less accurate. For example, if I have to propose helpdesk weekly shifts I probably need to know: At what time of the day do most users connect? Which are the off-peak hours? Which applications do they spend more time using? Which devices are most commonly used?
Normally, it is very difficult and time-consuming to gather this kind of information. Often, specific inventory software is needed in order to understand the environment. Data crunching to get a correct picture is required almost every time a decision is due.
Accurate reporting and monitoring are clearly essential if we want to make effective IT decisions for our business.
Remote User Management

with 2X RAS
2X Remote Application Server's innovative reporting engine supports companies in managing remote workforces. It offers a complete overview of any activity happening on the network from any device, anywhere. 2X RAS reporting solves the decision-making issues previously discussed in this paper.
2X RAS delivers applications and virtual desktops to remote clients from any hypervisor. It accesses different levels of information because it monitors information flow completely between and among servers and devices. At the moment, the reporting engine produces 14 reports divided into five groups: User, Group, Devices, Server and Application. For more information, please have a look at the table below.
 User Report

User activity
User session activity
Devices used by the users
Client operating systems used by users

 Group Report

Group activity
Group session activity
Devices used by the group
Client operating systems used by the group

 Devices Report

Devices used
Client operating systems used
2X RDP versions used

 Server Report

Session activity on server
Server health (CPU and memory usage)
Mobile Workforce Management: Make Decisions Based on 2X RAS Reports
In order to make this article more practical, let us analyze the most common issues faced by IT Managers.
Applications
By analyzing application usage and distribution across the organization, you can understand whether there is a problem in the usability of a specific application. Maybe you'll find out that an application is too complex to use, or that training has not been effective. You can improve your team's productivity by leading team members to the right applications. By identifying applications that are rarely used, you can decide to make them redundant and reduce capacity usage, with all the benefits of increased speed and higher reliability. Your helpdesk team can specialize, to support the applications that are most popular in your environment, for faster troubleshooting.
Hardware & Software
By reading the server sessions activity report, you can discover bottlenecks and load session peaks. The 2X R&D team approximated that companies can save up to 25% of hardware infrastructure by rebalancing hardware resources. Keep your client fleet always secure, always using the latest software versions, by identifying clients with an outdated 2X RDP Client and updating them remotely. Also, you can create an inventory of the kinds of devices that users use to connect.
It is possible to know the OS and version of any devices connected to 2X RAS; this helps an IT Manager to plan software upgrades and migrations. For example, now that we are approaching end of life for Windows 7, do you know how many clients in your infrastructure are still using this OS? With the 2X RAS reporting engine, all it takes is a click on the central dashboard to find out. It is also possible to plan and estimate the hardware needed for the update and migration, since older hardware may not work well with the latest operating system; for example, iPhone 4,4S won't work too well with iOS 8.
When investing in new hardware, you can draw on historical data to determine the best solutions for your team.
Group Reporting
2X RAS is fully integrated with active directory, and the reporting engine can generate specific reports by group. You can analyses the dynamics of the group to gain extra information about your remote workforce. Anomalies in application usage can be noticed immediately, by highlighting usage that is not directly connected to the standard activity of the group. For example, the sales team is not expected to spend a large amount of time on the finance tool since finance is not its primary activity.
You can also monitor session traffic for any group and discover which group has the most significant impact on your network performance. For example, you might discover that your R&D guys have a habit of dragging and dropping huge files onto their local desktops.
Remote User Management: Conclusion
During the last five years, ways of working have changed dramatically. The consumerization of IT has driven mobile devices into corporate networks. The workforce is becoming mobile and able to work from anywhere, very often far away from traditional offices. IT managers have to adapt their procedures in order to interact fully with the human resources they support. The distance between headquarters and employees may reduce control over employee activities and support quality.
2X RAS, one of the most widely used solutions to deliver virtual applications and desktops, has introduced a revolutionary reporting engine to help businesses stay in control even outside their headquarters. The 2X reporting engine can extract a lot of data from servers and clients to give the CIO a complete picture of the infrastructure.
References
Remote User Management: technet.microsoft.com
Remote User Management: So How do you manage remote users | The Register
Remote User Management: IIS.net
Remote User Management: docs.oracle.com
Remote User Management: searchmidmarketsecurity.techtarget.com