---

Note: This post has been updated and refreshed to reflect the acquisition of 2X by Parallels. Thanks for reading!
In an age when virtually everything is available at the click of a mouse or push of a button, we expect everything on demand and easily get frustrated when something is not available. The advent of the mobile revolution has also extended these expectations to the thumb taps of mobile users.
The inability to access resources when they are required impacts employee productivity, which employers can measure as a cost in terms of salaries. So when you require data from your work PC that is not powered on, you will get no sympathy from your boss or colleagues.
Thankfully, nowadays we are pampered with all kinds of technological conveniences, such as the ability to power on a PC from miles away without ever physically pushing the button. Magic? Not really. This has been made possible with a technology called Wake-on-LAN.
Wake-on-LAN Technology Overview
Wake-on-LAN (WoL) is a technology that triggers sleeping (Windows and Mac) or powered off (Windows) computers to wake up. This technology is an industry standard protocol for waking computers from a very low power mode. The term "low power mode" refers to a PC that is "off" but has access to a power source.
WoL technology requires a WoL-enabled motherboard, a WoL network adapter and remote management software.
That's where Parallels Remote Application Server comes in. Parallels RAS is a powerful tool that delivers virtual applications and desktops to any device, mobile or desktop. This tool enables businesses to manage and monitor users, so it is no surprise that its 'Remote PC' feature integrates with WoL technology.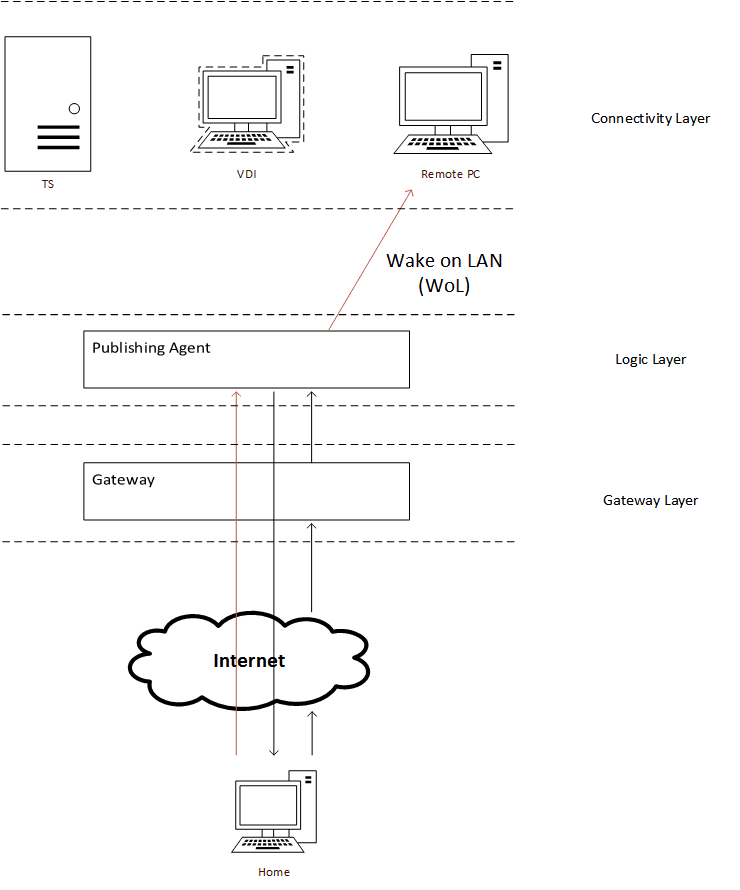 With just a few mouse clicks Parallels RAS can power on a work PC and, with the Parallels RDP client, shadow the desktop. Simply log on to the Parallels RAS console and send the WoL command to the PC. This secure, easy-to-use feature ensures less downtime, more flexibility and happier employees.
Download a free trial of Parallels RAS today to ensure that you always have access to your work PC and data.
References
How-To Geek Explains: What is Wake-on-LAN and How Do I Enable It? | How-To Geek
Access Your Computer Anytime and Save Energy with Wake-on-LAN | Lifehacker
Dead Simple Wake-on-LAN for Your Windows Server at Home | Helge Klein
Using a Network Connection to Wake Up a Sleeping Computer | IT World
Wake-on-LAN | Tech Target
Wake-on-LAN: Downtime, Outages and Failures – Understanding Their True Costs | Evolven