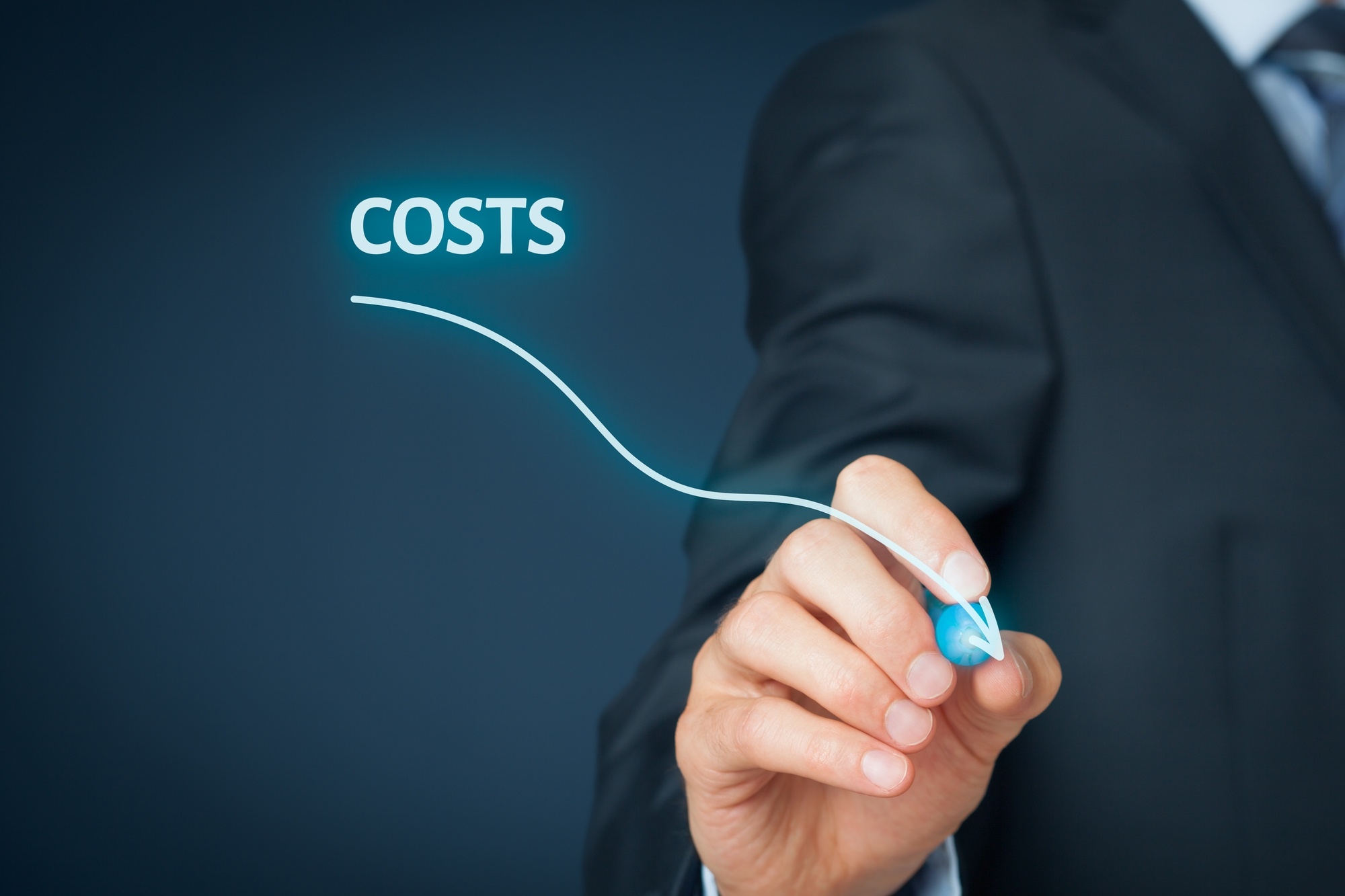 How Parallels RAS offers optimal TCO for Azure Virtual Desktop Deployments
By the Numbers: Parallels RAS New Azure Virtual Desktop Integration Features
Optimal TCO for Azure Virtual Desktop Deployments
Deploying Azure Virtual Desktop native can be a time-consuming and cumbersome task. Although Azure Virtual Desktop native can be deployed using the Azure Portal, installing, and configuring a full production-ready environment is not very intuitive. An Azure Virtual Desktop native deployment requires setting up various Azure Resources without a clear flow on how to get started, also requiring various consoles.
For details about the Azure cost optimization features related to Azure Virtual Desktop-functionality, please see part 2: Parallels RAS offers cost optimization features for Azure Virtual Desktop workloads
Reducing Complexity, Fast Deployment, and Rapid Onboarding
Parallels RAS reduces the complexity by allowing administrators to perform the entire deployment from a single console. Parallels RAS guides the administrator through the entire setup by providing a full wizard-driven approach in deploying all required Azure Virtual Desktop resources. This includes the automated creation of template images and profile management.
Beyond the initial deployment, Parallels RAS significantly improves the admin experience by automating various tasks, providing insights into health and usage of the environment. The Parallels RAS console truly becomes a single pane of glass which significantly reduces operational costs.
On average, Parallels RAS saves 50-70% on initial deployment time, and at least 50% on day-to-day operational tasks.
Example: 1,000-user environment showcasing cost reduction
Let's look at an Azure Virtual Desktop example use case where Parallels RAS adds value and saves Azure costs.
Example organization details
Consider an organization with 1000 employees. This company wants to allow their employees to work from any device, from any location at any given time. Currently, they have a lot of infrastructure hosted on-premises, and they want to take this opportunity to migrate that infrastructure to Microsoft Azure.
The employees of this organization can best be described as knowledge workers making heavy use of applications like Outlook, PowerPoint, Excel, Word, and Microsoft Edge.
This example organization has estimated that they require a peak concurrency of 80% during office hours and 5% concurrency outside of office hours.
This means their Azure Virtual Desktop environments should be able to handle 800 concurrent sessions during peak hours and 50 concurrent sessions during off peak hours.
This organization has looked at Microsoft Azure Virtual Desktop, and while they find it interesting, their internal IT team does not have a lot of experience with Azure.
Cloud cost challenges
Additionally, they don't really know where to get started and how they can effectively manage this environment going forward.
Like many organizations, they are also concerned that they may have underbudgeted for the migration of their resources to Azure. In addition, the ongoing cloud fees and post-migration associated costs might supersede their expectations.
Besides that, they want to ensure the environment automatically scales up to always allow for enough capacity and scales down to save monthly costs where possible.
By switching to Parallels RAS, the example organization was able to move to Azure Virtual Desktop. This took away a lot of the complexity, automated many day-to-day tasks, and ensured the environment performs auto scaling to perform Azure cost management.
Optimizing Azure Virtual Desktop Cloud costs
Within Parallels, we have conducted various automated performance tests using the LoginVSI performance testing suite. Based on those results, we know that to accommodate the peak workload, the organization would need to be running 40 Session Host servers based on a Ds8v5 Azure Virtual Machine, which contains 8 CPUs and 32Gb of memory.
If the organization implemented Azure Virtual Desktop native without any optimizations, the above scenario would monthly cost $11,631.36 USD in Azure consumption costs just to host the Azure Virtual Desktop Virtual Machines.
Optimize your Azure Cloud spending with Image optimization
Parallels RAS offers automated image optimization to allow for a higher user density by applying a predetermined set of optimizations during initial deployment. In this customer case, that decreases the number of Azure virtual machines needed at peak time from 40 down to 31. This results in an additional monthly cost saving of $2,684.16.
Azure Cloud cost optimization with Auto-scaling
Parallels RAS also provides advanced auto-scaling to add additional Azure cost management on top of the previously mentioned automated image optimization. Because Parallels RAS can stop and deallocate virtual machines, automatically change disk types, and delete and create virtual machines, additional cost savings are introduced on Azure storage.
For this use case, autoscaling would result in an additional $5.483.52 per month compared to an unoptimized Azure Virtual Desktop environment.
Azure Virtual Desktop native offers options to define autoscaling parameters to automatically stop and start virtual machines based on configurable thresholds. When comparing Parallels RAS advanced auto-scaling to Azure Virtual Desktop native autoscaling, there are less savings.
However, Azure Virtual Desktop native does not automatically deploy additional virtual machines to expand the number of virtual machines in case this is required.
Azure Virtual Desktop native does not actually remove virtual machines when they are not needed. And lastly, Azure Virtual Desktop native cannot change disk types automatically.
Deallocating virtual machines is the biggest Azure cost optimization, but there are still hidden costs for deallocated virtual machines.
As a result, Parallels RAS auto-scaling is more advanced compared to Azure Virtual Desktop native scaling.
Lowering operational cost and support costs
The organization in this example would also like to have access to 24/7 support. With an Azure Virtual Desktop Native deployment, 24/7 support costs an additional $100.00 USD per month. Parallels RAS offers this 24/7 support for free, which then saves the organization that money.
With the reduced complexity introduced by Parallels RAS, the organization in this example will also save between 50%-70% on initial deployment time as well as 50% on day-to-day operational tasks while managing and maintaining the environment.
Save costs on monitoring without Azure monitor
To get insights into usage and performance, Azure Virtual Desktop native needs a Log Analytics workspace in Azure to store that data to present it in Azure Virtual Desktop Insights.
Since Parallels RAS provides telemetry information regarding user sessions out-of-the-box, purchasing a Log Analytics Workspace to leverage Azure Virtual Desktop Insights is unnecessary in most scenarios. This saves an additional $413.15 per month.
Total cost savings
With Parallels RAS, the organization in this example can save up to $9,143.67 per month, which comes down to 76% less Azure consumption and operational costs compared to native unoptimized Azure Virtual Desktop. This means $9.14 per user per month.
Summary
Keep control of your Azure costs with Parallels RAS with Azure Virtual Desktop workloads. Parallels RAS integration offers hassle-free hybrid cloud deployments, can help your organization save up to 60-80% on Azure spending, allows for rapid deployment and ease of management, and significantly enhances the user experience!