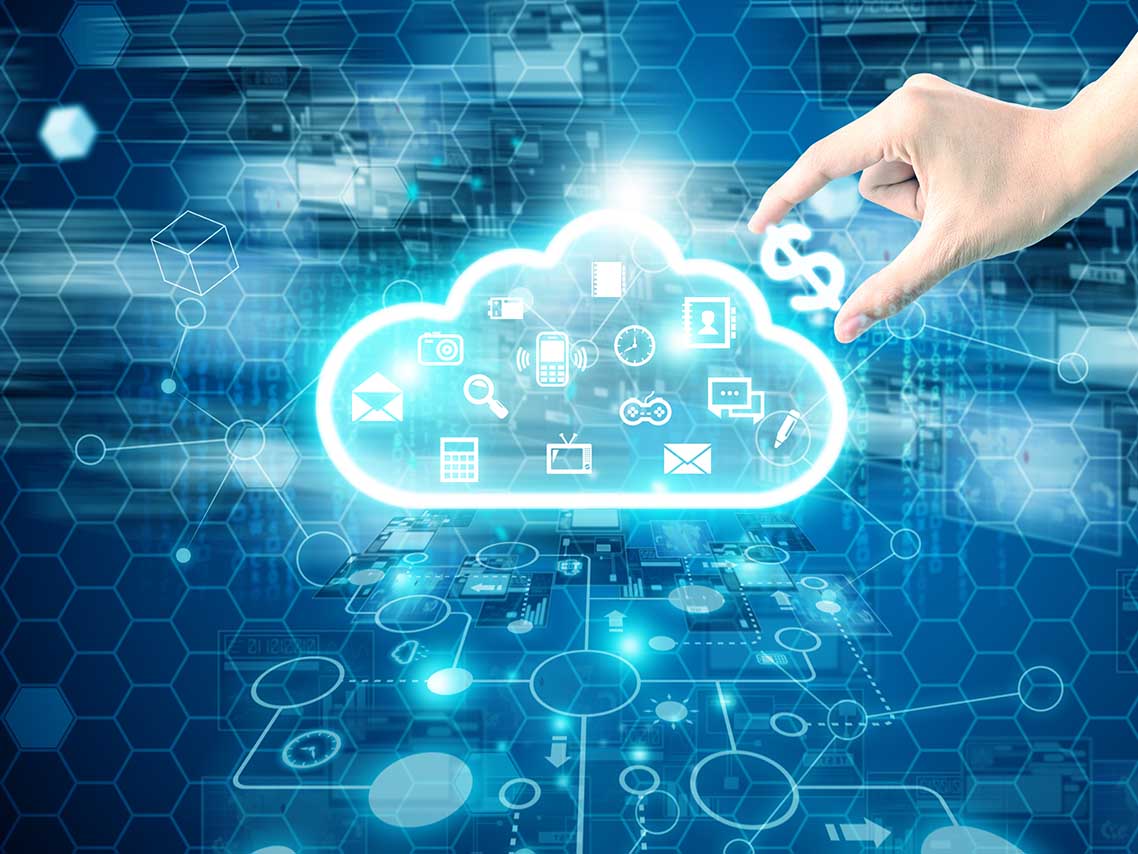 Azure Virtual Desktop Pricing: Optimize Costs
Azure Virtual Desktop is the new name for Microsoft's Azure-based Windows Virtual Desktop application virtualization service. Microsoft implemented a new Azure Virtual Desktop pricing option that started in January 2021. Geared for organizations that aim to provide application streaming to users outside their organizations, the new option will initially be offered for free from mid-July until the end of December 2021. This will allow customers to try the service during the promo period, although they still need to pay for their Azure Virtual Desktop subscriptions.
Azure Virtual Desktop Definition
Introduced in 2018 and released to the public in 2019, the then Windows Virtual Desktop allowed virtual applications and desktops to be made available via Azure virtual machines (VMs). Among Azure Virtual Desktop's other features and capabilities are:
A simple-to-deploy, full desktop virtualization environment that does not require additional servers other than those already available with your Azure subscription.
Easy scalability based on your specific business requirements since it's based on the Azure cloud.
Windows 10 Enterprise multi-session capability, which means lower OS overhead and reduced VM requirements.
Persistent desktop capability, allowing saving of user data and settings for the next time users log on to the network.
Ability to configure virtual desktop infrastructure (VDI) environments using PowerShell and REST application programming interfaces (APIs).
Wide range of desktop clients, so that access to the VDI is possible from anywhere using any device.
Diagnostic service which provides built-in troubleshooting capability in case of errors.
Secure access using reverse connections, so inbound ports in virtual desktops are always closed, preventing your network from getting compromised.
Proactive security capabilities to forestall potential security threats.
Azure Virtual Desktop requires an Azure subscription and supports both Windows 10 Enterprise multi-session and Windows 10 Enterprise, as well as Windows Server 2012 RC2, 2016 and 2019. Other system requirements include an Azure Active Directory (AD) and a Windows Server AD that is synchronized with the Azure AD instance.
New Improvements
Along with the move to rename Windows Virtual Desktop to Azure Virtual Desktop and the new pricing scheme, Microsoft is introducing new improvements to the service. This comes even as it seeks to promote Azure Virtual Desktop as a cloud VDI platform suitable for handling today's remote workforces. These improvements include:
Better support for FSLogix solutions that enhance and enable user profiles in Windows-based remote computing environments.
Updates to Azure Virtual Desktop Agent.
Support for file transfers.
Hardware acceleration for outgoing video streams.
Different Applicable Fees for Using Azure Virtual Desktop
There are two pricing components behind Azure Virtual Desktop, namely:
User access rights from eligible Windows, Microsoft 365 and Microsoft Remote Desktop Services (RDS) Client Access Licenses (CALs), as well as Windows 10 Virtual Desktop Agents per-user licenses. Also included here is the new user-access pricing that will become effective in January 2022.
An Azure account for deploying and managing a virtualization environment, including VMs, OS and user profile storage, and associated networking costs. If your organization allows personal desktops, a data disk for each desktop is also required.
Organizations that are not signed up currently with Azure can try the service out for a month, during which time they can check if Azure Virtual Desktop is ideal for their requirements. If they decide to go ahead and use Azure Virtual Desktop for streaming applications and desktops to internal and external users, they can leverage their existing licenses for eligible Microsoft products, if applicable, for their own employees. They can combine this with the fixed, monthly per-user price for non-employees.
Azure Infrastructure Cost Optimization with Reserved VM Instances
Azure's pay-as-you-go pricing can drive up infrastructure costs for organizations that have highly unpredictable workloads. To avoid this potential issue, organizations can choose to avail of so-called Reserved VM Instances for fixed 1-year or 3-year terms. According to Microsoft, and depending on the term length, infrastructure costs may be lower by as much as 80% with this option.
There are upfront costs for reserving VM Instances for fixed-length terms though. However, it is also easy to cancel or exchange them for pay-as-you-go pricing, in case there are changes in your expected workloads. You may also find a combination of Azure Reserved VM Instances and pay-as-you-go-pricing ideal if your organization handles varying workloads.
Pricing Overview for Azure Virtual Desktop
As mentioned above, Microsoft is introducing a monthly, per-user charge for streaming applications and virtual desktops to users outside of your organization, or non-employees, using Windows 10 or 7 desktops. This option is particularly attractive to independent software vendors (ISVs) that offer Software-as-a-Service (SaaS) applications to their customers.
The new fixed monthly charge does not exclude organizations from paying for their Azure subscriptions, which are normally based on workloads. When deploying Azure Virtual Desktop, you should consider number of users and usage concurrency to get the Azure services you need at an acceptable service level.
With bring your own license (BYOL), customers can leverage their existing investments in eligible Microsoft products such as Microsoft 365, Windows 10 Enterprise, Windows 10 Education, Windows Server versions starting from 2012 R2, and Windows RDS to provide access to virtual desktop and applications to their employees.
Reduce Azure Resource Management Costs with Parallels RAS
Parallels® Remote Application Server (RAS) helps organizations provision and scale VDI workloads on-demand with Microsoft Azure, simplifying VDI management and deployments. Parallels RAS can use Azure as a hypervisor for your VDI, allowing the easy mix-and-match of on-premises, hybrid and public cloud environments, without the need to configure complex firewall settings. It also provides instant access to resources using any compatible HTML5 browser.
From a centralized console, Parallels RAS can integrate and manage workloads and resources, extending the capabilities of Azure Virtual Desktop. It features prebuilt Azure VM templates and configuration wizards, enabling it to be fully configured in as little as 30 minutes. Moreover, the platform allows easy access to applications and desktops hosted on the VDI.
Parallels RAS helps scale your IT infrastructure by automatically tracking and adjusting resources on demand. It supports full active-active redundancy and features built-in load balancing, helping improve availability and responsiveness, though it also supports Microsoft Azure Load Balancers. Parallels RAS can also be safely backed up and restored to another location in real-time.
To see for yourself how Parallels RAS can help streamline and reduce your application delivery costs with Azure, download the trial.