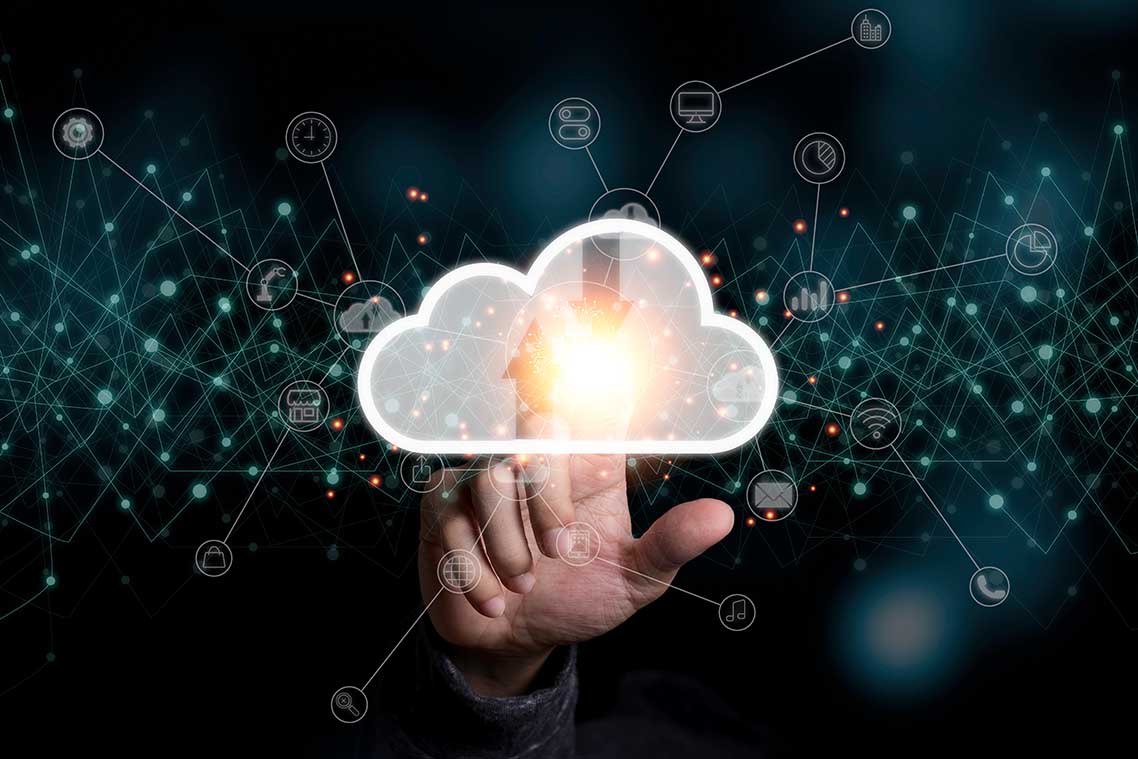 Azure Virtual Desktop vs Windows Virtual Desktop: What's the Difference?
Microsoft has rebranded its Windows Virtual Desktop as Azure Virtual Desktop, expanding its vision to become a cloud-based virtual desktop infrastructure (VDI) for nearly any use case. Microsoft has added new features to its core Azure Virtual Desktop platform with this rebranding, such as a new application-streaming pricing option and enhanced support for Azure Active Directory (AD).
Learn more about Azure Virtual Desktop versus Windows Virtual Desktop to find out why Microsoft has rebranded Windows Virtual Desktop.
What Is Windows Virtual Desktop?
Windows Virtual Desktop is Microsoft's desktop as a service (DaaS) offering. Virtual machines (VMs) for multiple users and desktops get hosted on the Azure platform in a Windows Virtual Desktop environment. Organizations can use Windows Virtual Desktop service to deliver virtual applications and desktops to their employees via Azure's cloud infrastructure.
This means that endpoints that access the applications and desktops do not directly run the OS, applications, desktops, and user settings. Currently, users can access the Windows Virtual Desktop resources via multiple OSs, including Windows, macOS, Android, iOS, and any platform with an HTML5-compatible browser.
Windows Virtual Desktop has various components, including:
Host pools. A host pool is a set of one or more identical hosts or VMs within the Azure environment. IT administrators use host pools to assign virtual applications and desktops to users.
Application groups. These are collections of applications available in a particular session host. IT administrators can use application groups to provide end-user access to specific applications.
Tenants. A Windows Virtual Desktop tenant is a collection of one or more host pools. IT administrators can use a tenant to create host pools, build application groups, assign users to their host pools and make connections via an interface.
Tenant groups. Tenant groups allow IT administrators to organize users, host pools, and application groups. An enterprise can use tenant groups if multiple tenants require deployment, such as hosting partners or cloud service providers (CSPs).
End users. These are consumers to whom the organization wishes to deliver virtual applications and desktops. Every user is assigned to a particular host pool with a defined Azure AD in a Windows Virtual Desktop environment.
Microsoft provides several licensing options that organizations and individual users can use to access Windows Virtual Desktop. Below are licensing options for Windows 7 and 10 and for Windows Server that are available through Windows Virtual Desktop:
Windows 7, Windows 10, and Windows 11
To access Windows 7, Windows 10, or Windows 11 on Windows Virtual Desktop, you must buy the license through the Azure platform. Alternatively, you can transfer your existing suite license that includes access to virtual applications and desktops. In the case of Windows Virtual Desktop, these licenses include:
Microsoft 365. This is applicable to E3, E5, and F1.
Microsoft 365 Business.
Microsoft A3, Microsoft A5, and Microsoft Student Use Benefit.
Microsoft also supports individual licenses that cover the following access:
Windows 10/11 Enterprise. This is applicable to E3 and E5.
Windows 10/11 Education. This is applicable to A3 and A5.
Windows Virtual Desktop Access (VDA). This is applicable to E3 or E5.
Windows Server
To use Windows Server, you do not need individual Windows OS licenses. Instead, you require a Windows Server and Office 365 environments license. You can obtain the Windows Server license through the pay-as-you-go pricing scheme on Azure. You can also use the Azure Hybrid Benefits to transfer your on-premises license to the cloud.
You must also install remote desktop services (RDS) licenses for remote access. You can get this license either through the existing on-premises user/device RDS client access licenses (CALs) or via a CSP.
Rebrand: Windows Virtual Desktop to Azure Virtual Desktop
In June 2021, Microsoft announced that it had rebranded Windows Virtual Desktop to Azure Virtual Desktop, effectively reimagining how the service gets offered to its customers. When Microsoft unveiled Windows Virtual Desktops in 2018, it allowed organizations to provision virtual desktops and applications for any Windows workloads.
The Windows VDI approach has brought about several benefits, like allowing enterprises to cut IT costs by leveraging bring your own device (BYOD) and thin clients. It has also allowed them to streamline IT administration practices via centralized management.
However, the service has been somewhat rigid in addressing emerging hybrid-working issues, especially after the coronavirus pandemic. Besides the complexities involved in its setup, Windows Virtual Desktop has a complex infrastructure when it comes to overseeing Azure hosting costs.
Microsoft has rebranded Windows Virtual Desktop to Azure Virtual Desktop to stress that the service is now a modern, flexible cloud-based VDI platform that supports nearly any use case. According to Kam VedBrat, general manager for Azure Virtual Desktop, Microsoft aims to give enterprises the flexibility to customize and create solutions with a rebranded Windows Virtual Desktop.
What Are Some New Features in Azure Virtual Desktop?
The newly unveiled Azure Virtual Desktop comes with many features, including:
Improved support for Azure AD. The newly unveiled Azure Virtual Desktop allows users to join VMs directly to Azure AD and connect to the virtual machines from any endpoint with basic credentials. This eliminates the need for a domain controller. Azure AD now integrates many features, including single sign-on (SSO) and new credential types such as fast identity online (FIDO 2).
Management of Windows 10 Enterprise multi-session VMs with Endpoint Manager. IT administrators can now enroll Windows 10 Enterprise multi-session VMs in Endpoint Manager. This simplifies the management of VMs via a centralized console for both physical and virtual desktops.
Streamlined onboard experience. IT administrators can now deploy applications and desktops with only a few clicks because of a streamlined onboard experience in the Azure portal. The new portal validates requirements and jumpstarts automated deployment in minutes.
What Is Remote App Streaming Pricing and the Promotional Period?
A new pricing option for application streaming is perhaps the biggest of Azure Virtual Desktop's new features. Microsoft now allows independent software vendors (ISVs) and customers to use Azure Virtual Desktop to deliver applications and desktops outside their own organizations.
Previously, organizations could only use Azure Virtual Desktops to stream applications and desktops to their own employees covered by existing licenses. With an application streaming pricing option, IT departments and ISVs can now leverage Azure Virtual Desktop as the underlying infrastructure for delivering applications as a service.
Microsoft rolled out this feature beginning on January 1, 2022, with the following pricing structure:
US $5.50 per user per month for streaming applications.
US $10 per user per month for streaming applications and desktops.
Microsoft has advised organizations to continue using Azure Virtual Desktop through existing license arrangements they have, such as Microsoft 365 E3 or Windows E3 and higher for users that are part of a customer's or ISV's own organization.
Components of an Azure Virtual Desktop Environment
The components that make up the Azure Virtual Desktop environment are interconnected to form the setup:
There can only be one or more tenant groups for each Azure tenant.
Tenant groups are made up of host pools, which are Azure Virtual Machine collections. WVD Agents are used to registering the Azure VMs as hosts for Windows VMs.
A host pool can be made up of separate virtual machines allocated to specific users or pooled to give access to users who have authorized an app group within the host pool.
App groupings are logical divisions of desktop apps (full desktop virtualizations) and remote apps (selective application deployments). For improved app and desktop accessibility, these application groupings are logically categorized and coupled with workspaces.
Users can join several app groups, which can be desktop app groups, RemoteApp groups, or mixes of the two, but they can only start one form of app group at a time.
Two load-balancing strategies exist at the host pool level to guarantee that user sessions are allocated appropriately among virtual machines. User sessions are fairly allocated in a host pool while using the breadth-first load balancing strategy. Before diverting a connection to any new session, depth-first load balancing tired out the session limit.
Parallels RAS Integrates with Azure Virtual Desktop
The end-user computing (EUC) world is rapidly changing, responding to many mobility forces, including the BYOD trend, agility, and security. Desktop virtualization solutions such as Azure Virtual Desktop are necessary for enterprises that want to thrive in this fast-paced, digital environment.
Parallels RAS extends and simplifies Azure Virtual Desktop capabilities. Enterprises can now integrate Parallels RAS and Azure Virtual Desktop. This allows users to access a single solution for accessing remote desktop session hosts (RDSH) and VDI, including Windows 10 Enterprise multi-session hosts.
Parallels® Remote Application Server (RAS) supports Azure's infrastructure as a service (IaaS) as a hypervisor to host VDI. Using Parallels RAS on Azure, organizations can deploy and scale their VDI workloads faster and simplify IT management. This is because Parallels RAS provides a single console from where IT administrators can quickly deploy and manage corporate resources and get the VDI up and running in minutes.
Experience firsthand how it streamlines VDI management!
---