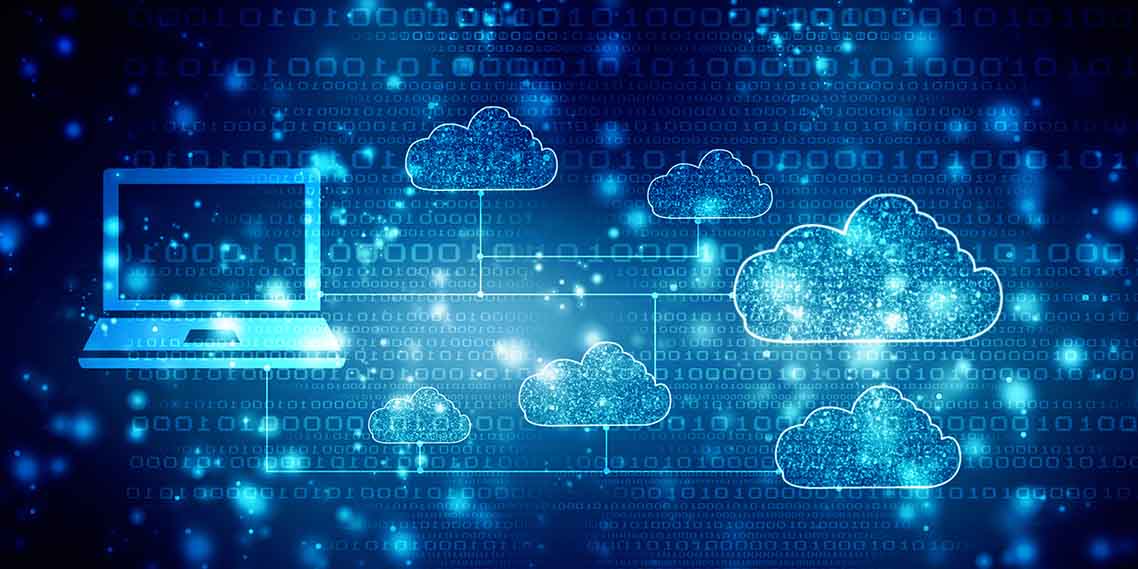 Azure Virtual Desktop Benefits: Enhance Virtual Desktop Delivery
Azure Virtual Desktop benefits organizations with existing Microsoft 365 or Windows 10 Enterprise licenses. The virtual desktop infrastructure (VDI) platform provides Windows users with a familiar desktop experience and uses the built-in Azure management service to provide remote desktop access to multiple users at the same time. It also integrates with FSLogix Profile Containers, a profile management solution that enables desktop users to switch seamlessly between virtual machines (VMs). Thus, Azure Virtual Desktop makes for a worthwhile investment in the Azure cloud.
Why Implement Virtual Desktops?
Virtual desktops offer several advantages over traditional desktops, including easier setup, management and maintenance. When there is a need for a new desktop, fulfillment is almost instant, as virtual machines (VMs) from the cloud provider can be assigned on demand. Users then log on to the VMs and access their virtual desktops and applications from any location using any device.
Elevate the Windows 10 Experience on Azure Virtual Desktop
Traditionally, older user-profile technology, such as roaming user profiles and User Profile Disks (UPDs), posed a challenge to a consistent user experience in Azure-based remote computing environments. These legacy technologies didn't support user data and backend storage, among other cons. In the case of UPD, it was also pricey and entailed a performance and administrative overhead. That all changed when Microsoft acquired FSLogix in November 2018.
FSLogix profile containers allow user profiles that are carried over to the Azure VMs hosting your desktops. This is true regardless of whether your organization allows persistent desktop use or not. FSLogix is high-performing, and supports Outlook OST cache files and search, and OneDrive for Business, among other benefits. It also comes free with Microsoft 365 and Windows 10.
Users do not need to connect to the same VM every time to get the same user desktop when they connect to the VDI. Instead, Azure Virtual Desktop connects them to their user profiles on a network share and carries those over to the VMs, which then serve the particular desktop based on the user profile.
Improve Security
Organizations using Azure Virtual Desktop can leverage Azure's security capabilities to harden their VDIs. For instance, Azure Virtual Desktop VMs can be joined to Azure Active Directory. Already part of the roadmap, single sign-on (SSO) capabilities are expected to further strengthen Azure Virtual Desktop security.
Azure also takes care of operating system and software upgrades, plugging potential security holes posed by unpatched systems. Because data resides in cloud-based datacenters and not on local desktops, there are also lower chances of data losses or leaks with Azure Virtual Desktop.
Azure's built-in diagnostic service is used for monitoring and troubleshooting and could keep your IT team informed of potential issues before they arise. As Azure also manages your VDI's various components, work is offloaded from your IT team, allowing them to concentrate on other essential tasks, like taking charge of software configuration and keeping watch over your data on the cloud.
Reduce Costs with Azure Virtual Desktop
For organizations with Bring Your Own Device (BYOD) policies, employees are free to use their own preferred devices. If thin clients are used instead, these are often cheaper compared to traditional desktops. All this means a lower total cost of ownership (TCO).
Like any other virtualization platform, Azure Virtual Desktop can help reduce your organization's IT operations costs. One advantage is that existing Microsoft 365 and Windows 10 Enterprise subscribers already have Azure Virtual Desktop at their disposal. In this case, the only other requirement is to have the Azure services for hosting the VMs.
When getting Azure, organizations can choose from two pricing options:
Pay-as-you-go: This is best for organizations with highly unpredictable workloads.
Reserved VM instances: This option is available in a one- or three-year term and is recommended for organizations with predictable workloads, although Azure offers reserved instances with size flexibility in cases of significant workload growth later.
Organizations that handle varying workloads may find a combination of these two options ideal.
Recently, Microsoft allowed Azure Virtual Desktop to be used for application streaming to users from outside the organization. Specifically targeted at independent software vendors (ISVs), this capability is currently on offer at discounted prices. For ISVs new to Azure, this is a unique opportunity to try Azure Virtual Desktop at an even more affordable price.
Reap Other Benefits of Azure Virtual Desktop
Other Azure Virtual Desktop benefits include:
Support for multiple concurrent user sessions using Windows 10 Enterprise multi-session Remote Desktop Session Hosts (RDSH).
Convenient scalability for organizations that outgrow their current storage, server and compute requirements. It is easy to add or expand these components with Azure, and you can even set Azure to autoscale on demand.
Persistent desktop capability for users that need access to the same desktops and set of applications due to work requirements: for example, multiple graphic designers tasked with creating marketing collateral.
Use of PowerShell and REST application programming interfaces (APIs) for configuring your VDI.
Support for operating systems other than Windows using desktop clients compatible with Android, iOS, and macOS, and a web client compatible with Windows, Linux and macOS.
Free Extended Security Updates for organizations still using Windows 7 until January 2023. This can be extended further if Microsoft so decides.
However, it can be quite complex to design your VDI for optimal performance with Azure Virtual Desktop. For larger organizations, cost is another consideration. Moreover, an on-premises or a hybrid VDI is not possible with Azure Virtual Desktop.
Parallels RAS Integrates with and Extends Azure Virtual Desktop
Parallels® Remote Application Server (RAS) integrates with Azure Virtual Desktop to configure and unify all virtual workloads from a centralized console. It enables access to applications and desktops hosted on VDI and RDSH.
Parallels RAS extends Azure Virtual Desktop capabilities by managing workloads and resources centrally. Its prebuilt templates and configuration wizards help fast-track your VM setup. As soon as your desktops and applications are up and running, you can access them using any compatible HTML5 browser.
Parallels RAS also effectively uses Microsoft Azure as a hypervisor for your VDI, even as it helps deploy desktops to Azure Infrastructure as a Service (IaaS). The platform makes for more flexible VDI and RDSH deployments since it supports on-premises, hybrid and public cloud environments.
Download the trial, and see how your organization can streamline application delivery using Parallels RAS on Azure.