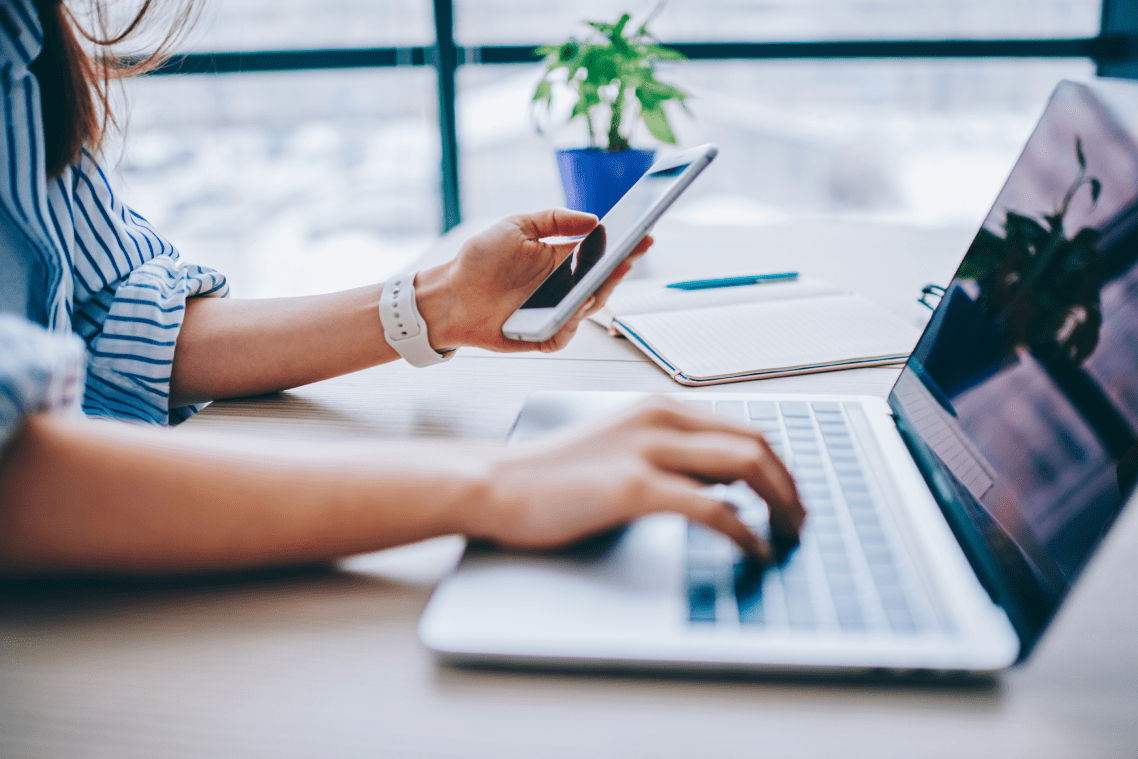 What is end user computing, and why is it important?
End-user computing (EUC) refers to technologies that enable end users to become more productive and perform their work more efficiently regardless of geographical location. EUC was delivered through monolithic information centers back in the 1990s. Today, it is more often delivered through a virtual desktop infrastructure (VDI) that hosts applications and desktops via a central server. This article discusses the services, types, use cases, and benefits of EUC, and how it is expected to look in the future.
End-user computing services
Like other forms of computing, the three main components of EUC are computer hardware, software, and networks. With the bring your own device (BYOD) trend and more organizations recognizing the need to provide access to all kinds of endpoint devices, products and services geared for EUC have become more varied. Some examples include:
Monitoring and management tools that can handle both physical and virtual desktops and applications.
New tools that enable desktop applications to be refactored into mobile-friendly versions.
Unified endpoint-management tools that enable enforcement of policies across different desktops and mobile devices.
Workspace suites that bring applications and data to end users via a single interface.
Business applications such as Microsoft Access databases, Python, and Matlab.
End-user computing use cases
While there are many use cases for end-user computing, it is particularly suited to:
Organizations with large branch networks. EUC is ideal for organizations with offices in various locations since it offers users a consistent desktop experience wherever they are located. With EUC, employees find their desktops the same wherever they go. Thus, they have no problem adjusting even if they are reassigned to other locations. EUC also offers IT a straightforward way to add users and troubleshoot issues when they arise without needing to visit remote office locations.
Workforces that are remote and/or BYOD. With the COVID-19 pandemic, remote work became popular everywhere, with EUC playing a key role in the transition. Even now, while many organizations are now returning to onsite work, some still offer remote work as an option. With EUC, it is easy to enforce device and platform requirements for your remote workers. This is also true for employees who enjoy BYOD privileges.
Industries that are highly regulated. EUC enables tight and centralized management of device and platform security in organizations that must conform to strict regulations such as those in the financial and defense industries.
Organizations that want better control over software licenses. With EUC, IT can control installation of application software on endpoint devices, and employees are allowed to install only applications they need. Thus, it helps these organizations to save on licensing costs.
End-user computing types
End-user computing covers all user-facing resources such as:
Desktop and notebook computers and the operating systems and applications installed on them.
Smartphones, tablet devices, wearables, and other types of mobile devices.
Web and mobile applications, including those based on the cloud.
Virtual desktops and applications.
Aside from the above, EUC covers the technologies used to manage the above user-facing resources, including:
Management and security tools.
Mobile device and application management tools.
Desktop and application virtualization software.
File sync-and-share services.
End-user computing benefits
With end-user computing, your organization can benefit from:
Centralized endpoint device management. IT management was a resource-intensive task prior to EUC, with IT staff needing to go to each individual machine that needed maintenance. This is not true anymore, as operating system (OS) installation and other IT maintenance tasks can now be performed remotely from a central server. OS and application patches and updates to endpoint devices can also be applied automatically once available—there is no need to trigger them manually. This means more efficient work and higher cost savings.
BYOD initiatives. BYOD helps organizations save on acquisition costs for new devices. EUC is perfect for BYOD, as employees can access their desktops and applications using their preferred devices, including their own. In addition, IT can enforce consistent policies, whether for company-owned or employee-owned devices, from centralized servers.
Secure end-user environments. Your enterprise data is stored in secure central servers based on premises or in the cloud. Thus, the risk of your data getting stolen in case an employee loses a device is lessened considerably. Moreover, enforcement of security protocols such as two-factor authentication ensures that only those with proper authorization can access your data.
Disaster recovery (DR) capabilities. Many EUC providers offer built-in disaster recovery features such as failover mechanisms. This ensures that your data is saved to backup servers that can take over when the main servers go down, helping minimize downtime and preventing unnecessary data loss in case of disasters.
End-user computing in the future
Despite its long history, EUC started becoming more popular as mobile devices became increasingly more powerful, mimicking the capabilities of traditional computers. Other innovations such as cloud computing and desktop virtualization and the BYOD movement also drove the growth of EUC.
Even before the COVID-19 pandemic, some organizations were already allowing interested employees to work from home. The transition to remote work sped up with the pandemic, as it became the only viable option then. As the pandemic subsides, the trend is not expected to abate soon, as some organizations are thinking of retaining remote work, or some form of it, for their employees. Thus, EUC is expected to continue growing in the years to come.
In response to the continued growth of EUC, there will be more technologies geared towards advancing EUC use. Microsoft's release of LAMBDA, which enables users to define new Microsoft Excel functions using Excel's own programming language, is a case in point. It is imperative that developers consider the success factors for EUC technologies to fulfill the promise of these applications.
Why choose Parallels RAS as your end-user computing solution?
If you are looking for a comprehensive and easy-to-use solution for end-user computing, look no further than Parallels® RAS. Your users are provided with a centralized, unified workspace with Parallels RAS. With this workspace, your users have access to access all the applications and data they need, from any device or location.
Parallels RAS is incredibly scalable, so it can easily accommodate your future growth. And because it is available as a cloud service or on-premises solution, you can choose the deployment option that best suits your needs.
So why choose Parallels RAS as your end-user computing solution? Here are just a few reasons:
Parallels RAS is easy to set up and use, so you will be up and running in no time.
It is highly scalable, so it can grow with your business.
It is available as a cloud service or on-premises solution.
It provides users with a centralized, unified workspace.
It gives users access to all the applications and data they need, from any device or location.