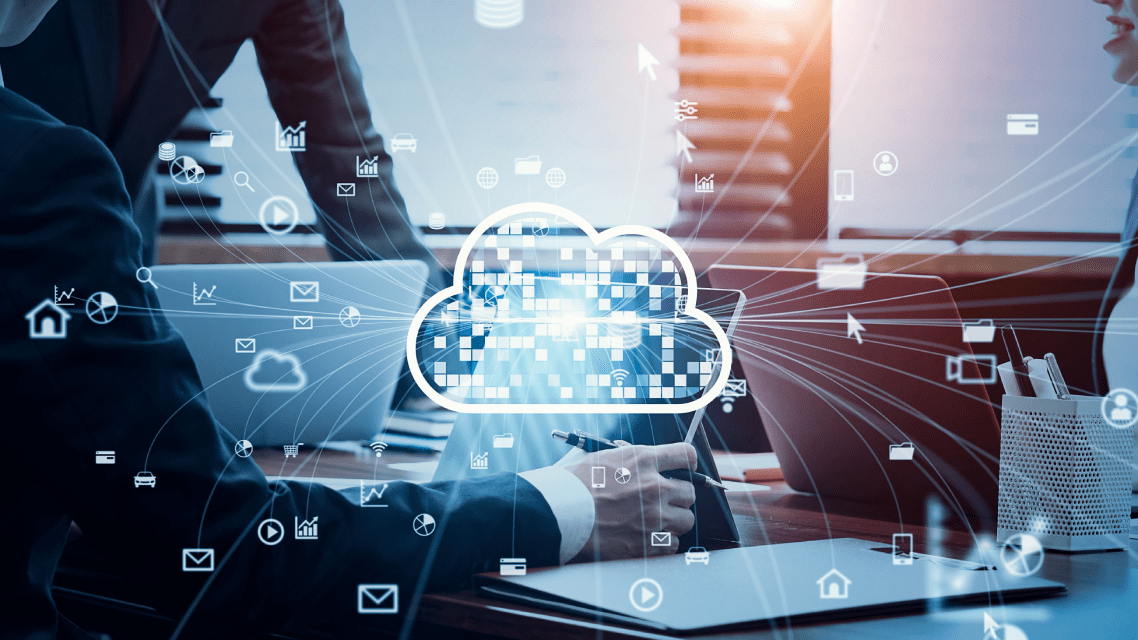 What are the AWS hosting prices? AWS offerings explained
Amazon Web Services, or simply AWS, is a public cloud service provider (CSP) that provides on-demand cloud computing services to subscribers on a metered, pay-as-you-go basis. Some of the most common services that AWS provides include Elastic Compute (EC2), Simple Storage Service (S3), Aurora, DynamoDB, Relational Database Service (RDS), and more.
In this post, we'll look into how AWS hosting prices work, the different types of payment plans available, and the services that AWS provides. We'll also learn more about the benefits that Parallels® RAS provides when you integrate it with AWS.
How AWS hosting pricing works
Usually, AWS hosting prices vary depending on these three cost drivers: compute, storage, and networking. These characteristics can vary based on your selected AWS product and pricing structure. For example, when it comes to computing resources, you're most likely to be charged on a per-hour basis unless you make a reservation for which the cost is agreed upon beforehand.
For storage capacity and transfer, you're most likely to pay per gigabyte (GB). However, you pay only for outbound data transfers when it comes to networking. Amazon doesn't levy inbound data transfers or data movement between other AWS services within the same region.
The pricing for these resources always varies depending on your selected region. For specific details, you'll need to design your IT solutions before leveraging AWS, look into your estimations' price ranges and computations, and locate virtual machine (VM) instance types and contract terms that best fit the organization's requirements.
This way, you get the information you need to decide whether or not to use AWS. You can also budget for the AWS hosting prices and use them as a basis for launching new clusters and services.
What pricing/payment plans AWS offersAWS hosting prices can be computed through four different approaches: on-demand, saving plan, spot instance, or reserved instance pricing.
On-demand instances
On-demand instances are also called the pay-as-you-go pricing scheme, allowing users to pay only for the resources they have used. There are no upfront payments required with this approach. It depends on the hours of usage as the main factor of computation, followed by minutes, with specific services using seconds as the primary computation component.
This payment structure is appropriate for the following scenarios:
Subscribers that prefer to use Amazon EC2 instances without upfront payments or long-term commitments.
Workloads with short-term, unpredictable, or spiky requirements that can't be interrupted.
Applications that are being built or tested on Amazon EC2 instances for the first time.
Saving plans
A saving plan pricing model allows subscribers to access AWS EC2 instances at a low cost, provided such customers commit to using a consistent volume of computing capacity for a given time. According to Amazon, organizations can save up to 72% off of their AWS compute power costs when they leverage saving plans.
This pricing scheme is appropriate for the following scenarios:
Workloads that have consistent or predictable requirements.
Subscribers that want to leverage different compute solutions and VM instance types across various locations.
Subscribers that want to make a long-term monetary commitment to using Amazon EC2 instances.
Spot instances
Spot instances allow subscribers to request spare Amazon EC2 resources for up to 90% off the on-demand prices. Organizations can leverage this payment structure to power various stateless or flexible applications, such as containerized workloads, high-performance computing (HPC) systems, and web servers.
This pricing framework is appropriate for the following scenarios:
Workloads that have flexible start and end times.
Workloads that are only viable at low compute prices.
Subscribers that want to power fault-tolerant or stateless workloads.
Reserved instances
Reserved instances provide subscribers with capacity reservations when used in specific availability zones. They can also give subscribers a significant discount (up to 75%) compared to an on-demand pricing scheme.
How AWS hosting prices are calculated
The AWS hosting cost calculator—also called AWS Pricing Calculator—is a web-based tool you can leverage to estimate the price for AWS use cases. The AWS Pricing Calculator enables IT teams to compare various AWS services. You can use this tool to model and plan your solutions before building them.
For example, by allowing you to group various AWS services by region, you can easily estimate costs for running workloads in a particular region based on various AWS consumption patterns and configurations. This feature can also allow you to compute costs for complex application architectures, such as big data analytics and high-performance computing (HPC) systems.
What services AWS Offers
AWS cloud is one of the most comprehensive and widely adopted CSPs in the cloud computing industry, providing more than 200 featured services from datacenters globally. According to Statista, AWS is the largest CSP and accounts for more than 32% of the cloud services market share. Below are the most popular services from AWS:
Elastic Compute Cloud (EC2). Amazon EC2 is a service that offers resizable and secure computing capacities in the cloud. It is a set of pre-defined instance profiles and VM configurations that lets you obtain compute power while simplifying provisioning processes. You can select your virtual server configurations from any pre-defined instance types and deploy applications quickly without going through the lengthy processes associated with buying and maintaining expensive hardware in traditional on-premises IT setups.
Simple Storage Service (S3). Amazon S3 is a cloud-based service that leverages object storage capabilities to deliver superior data availability, performance, security, and scalability. Organizations can leverage Amazon S3 to organize their data and establish granular access restrictions that suit various business operations.
Aurora. This is a fully managed relational database management (RDBM) engine that integrates seamlessly with MySQL and PostgreSQL, allowing organizations to achieve speed and reliability for high-end workloads. According to Amazon, Aurora can deliver up to three times the throughput of PostgreSQL and up to five times the throughput of MySQL when used with some workloads.
Relational Database Service (RDS). Amazon RDS is a distributed RDBM that allows IT teams to administer, scale, and leverage cloud-based databases for application use. IT teams can leverage Amazon RDS to simplify administration processes such as patching the database software, backing up databases, and enabling recovery point objectives (RPO) capabilities.
Amazon DynamoDB. This is a fully managed and serverless NoSQL database service that supports key-value storage capabilities and document data structures. According to Amazon, the service offers the required performance and throughput that organizations can leverage to analyze data and generate actionable insights.
CloudFront. This is a content delivery network (CDN) that businesses can use to reach large audiences while maintaining efficiency and security. The service relies on automatic network mapping and intelligent routing protocols to ensure content is delivered to users effectively.
Elastic Block Store (EBS). This is AWS's block storage solution that users can utilize inside the EC2. It can offer high throughput and support transactional workloads at any scale. Businesses can leverage Amazon EBS to manage a wide range of workloads, including relational and non-relational databases.
Virtual Private Cloud (VPC).Amazon VPC allows organizations to build virtualized environments that can easily scale in AWS deployments. It provides organizations with total domain control, such as customization of internet protocol (IP) address ranges, subnet creation, and routing table configurations.
Kinesis. This is a data streaming service that provides real-time data collection, processing, and evaluation of events, allowing teams to respond quickly to them. Developers can use Kinesis' capabilities to train their learning algorithms by ingesting real-world event data.
Parallels RAS enhances AWS hosting services
Businesses can benefit from AWS services in many ways. For example, AWS hosting services can enable companies to enhance productivity and minimize time-to-value by maximizing the utilization of their IT infrastructures and applications. However, as more data and applications shift to the cloud, you must carefully consider how employees can access enterprise resources. This is because modern employees expect greater flexibility around tools and working environments, which requires secure access and optimal workload performance.
Parallels RAS is a turnkey VDI solution that meets these challenges. It allows businesses to deliver virtual workloads seamlessly and securely to their employees, who can access their resources on any endpoint. Parallels RAS integrates with several CSPs, such as AWS, Azure, and Google Cloud Platform (GCP). Managed service providers (MSPs) and independent software vendors (ISVs) can leverage these integration capabilities under the Parallels Partner Program to enable instant remote access to their applications from any CSP.
With workload and user management capabilities, Parallels RAS enhances Amazon EC2. For example, IT teams can integrate, configure, maintain, and support workloads that run on Amazon EC2 easily via a single pane of glass. In addition, using Parallels RAS and AWS, and other multi-cloud deployments, can increase flexibility and market reach.