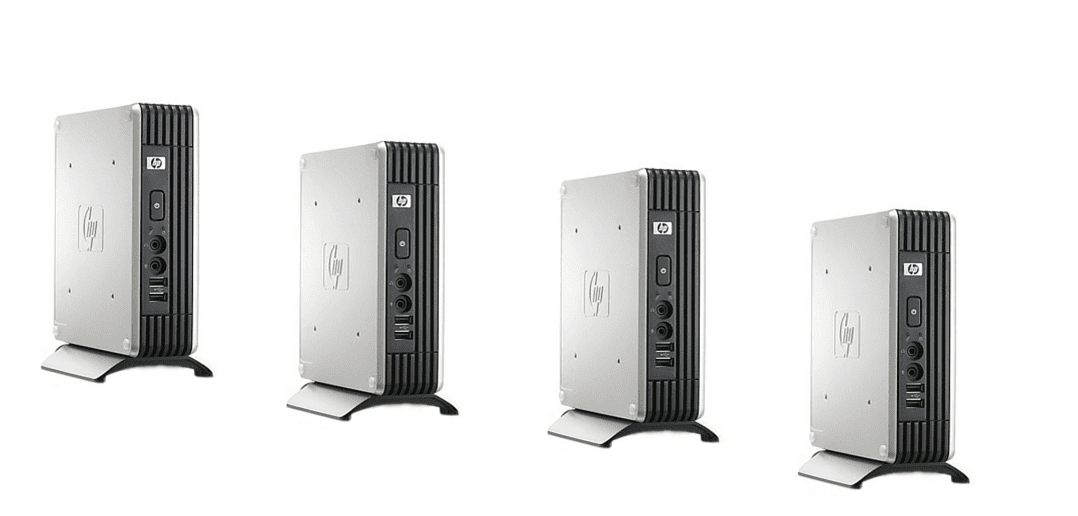 Experience Virtual App Delivery with Parallels RAS and HP Thin Clients
HP Thin Clients – Virtualization solutions have already taken over large business IT environments. However, with the high starting costs and complex technical knowledge required by the competition such as Citrix and VMware, many smaller businesses have yet to implement application delivery or VDI solutions in the workplace.
In a cooperative effort, HP thin clients deployed in VDI environments through Parallels Remote Application Server (RAS) deliver a streamlined, highly accessible virtual application solution for small businesses.
HP, one of the most popular thin client vendors, offers appealing thin client machines to businesses that want to implement VDI solutions in the workplace. Simple, highly affordable HP thin client machines run streamlined and locked-down operating systems. At the same time, they give employees the full PC-like performance capabilities they demand in order to complete their work.
Parallels RAS: Advanced, Highly Automated Virtualization Solution
Moreover, Parallels RAS offers businesses all the necessary virtual application and VDI delivery features they need right out of the box—including server and gateway load balancing, terminal server configuration wizard, application publishing, printing redirection, flexible device options, and intuitive software tools.
Parallels RAS provides IT administrators with an excellent virtual application delivery experience. Moreover, the industry-leading VDI solution streamlines IT network operations, allowing the IT team to cut back on the cost and time expenditures of managing application delivery over a remote network.
Optimized Compatibility with HP Thin Clients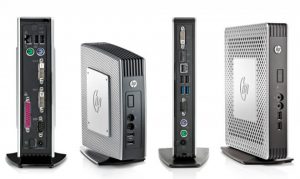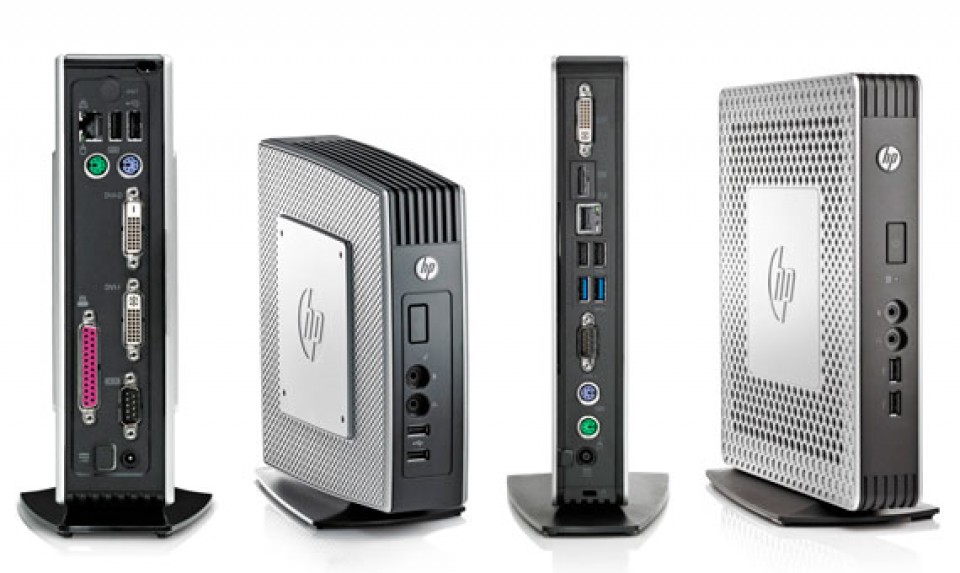 HP thin client hardware and software has been developed to integrate seamlessly with the Parallels RAS VDI environment. By running Parallels-delivered applications on HP thin client devices, organizations ensure the best possible experience for both IT administrators and end users.
This optimized experience allows IT administrators to publish and manage applications easily and effectively in a centralized interface. At the same time, any application, even one that is resource-heavy, is delivered onto HP thin client devices at lightning speed as if it were running on a full desktop PC.
Parallels RAS and HP Thin Clients: Significantly Reduced TCO
By opting for HP thin clients over traditional full desktop PC options, organizations can drastically lower their hardware costs. In addition, they will enjoy lower service requirements, maintenance needs, and software expenditures over time.
Moreover, the budgetary advantages of Parallels RAS are already well known in the IT industry. Instead of paying significantly more for a VDI solution with similar features, Parallels RAS customers enjoy a single, streamlined solution with one basic licensing plan and no necessary add-ons. All the virtualization features businesses require are present in the straightforward Parallels RAS license and plan.
Together, HP thin clients and Parallels RAS offer an unrivaled reduction in total cost of operation (TCO) for implementing VDI solutions in the workplace.
Take advantage today
Interested in taking advantage of the powerful virtualization solution offered by Parallels and HP? Click here to download a free trial of Parallels Remote Application Server.