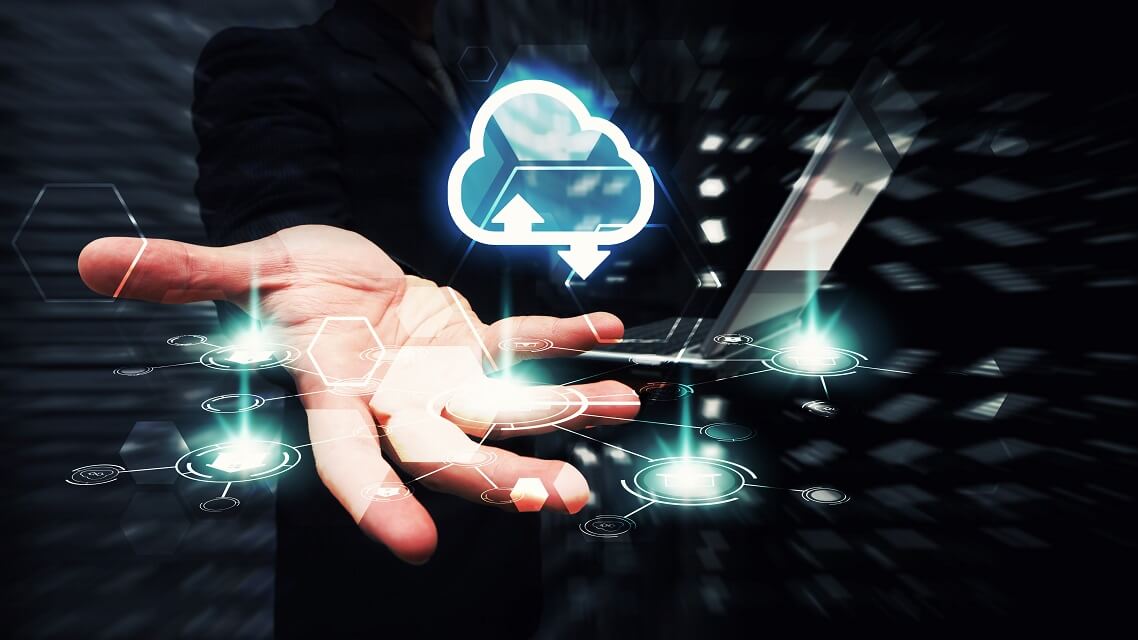 Hybrid Cloud Computing | Have You Planned Your Strategy Yet?
Hybrid cloud computing allows businesses to keep certain workloads in private clouds—whether due to security issues, operational challenges, or data compliance issues—while leveraging the scalability and agility of public clouds for their remaining workloads.  
The 9th annual Flexera 2020 State of the Cloud Report shows that the trend towards multi-cloud and hybrid cloud adoption is continuing, even as more enterprises prioritize cloud usage and workload migration in the face of COVID-19. However, while hybrid cloud usage grows,  enterprises continue to struggle with forecasting the costs for adopting a cloud-based strategy. In addition, many enterprises think that they are not spending their cloud budgets more wisely. 
What's 
K
eeping 
B
usinesses from 
G
oing 
H
ybrid?
First off, deploying and maintaining both on-premises and public cloud-based components—and then ensuring they work cohesively—is no easy task. This problem can get even more difficult for small– and medium-sized enterprises (SMEs) who might not have in-house talent to set up, configure, manage, and maintain a hybrid cloud computing infrastructure.  
The complexity of managing a hybrid cloud is consistent with Gartner's predictions. While the highly reputable global research and advisory firm is saying that a "massive shift to hybrid infrastructure services is underway," it also adds that by 2020, 90% of organizations will adopt hybrid infrastructure management.  
Disadvantages of hybrid cloud computing
Hybrid cloud computing environments have very few disadvantages and most of them can be addressed with the right tools and expertise. Nevertheless, they are still worth mentioning.
A hybrid cloud's potential limitations include the following:
More complexity – A combination of private and public clouds running your workloads means more complex administration and management of these clouds. You may need to bolster administration capability for both types of clouds so that they are both properly managed.
Potential security issues – With your cloud environment containing both private and public components, you need to ensure that workloads are protected from cyberattacks. This means keeping these clouds under constant surveillance to forestall any attempt to hack into them.
Multiple equipment vendors – A hybrid cloud may lead to more equipment that may be potentially incompatible with each other. Proper diligence is needed to ensure interoperability of these equipment.
Advantages of hybrid cloud computing
As you already know, more businesses are now more inclined to a adopt (if they haven't already) a hybrid cloud computing strategy. Clearly, the positives far outweigh the negatives. Here are some of them.
Greater flexibility –

More flexibility combined with a higher cost savings potential: A hybrid cloud strategy gives enterprises better capabilities to handle specific requirements. For example, potentially heavy workloads can be allotted to the public cloud so that they can be scaled when needed without needing to require massive servers. In the same manner, workloads that need extra security can be assigned to a private cloud

.
Incremental assignments – If your organization is unsure whether to put a workload on the public or private cloud, you can try temporarily assigning the workload to either type. Once you have determined which environment to put the workload in, you can then permanently assign the workload to the more suitable cloud.
Better business continuity – Applying redundancy between the two infrastructures makes it possible to achieve better business continuity. You may apply load balancing between the two or, if somehow one infrastructure becomes inundated, you can temporarily failover to the other one.
Better disaster recovery – One infrastructure can serve as backup and DR site of the other. So that if the other becomes completely unavailable, you can failover to that site and then revert back when the first site comes back up.
Lower costs – During a spike in demand, you can take advantage of pay-as-you-go pricing of the public cloud and then switch that off when the need ends.
More agile – You can put dynamic workloads in the public cloud to take advantage of the scalability there.
Wider reach – Large public cloud providers like AWS, Azure, and Alibaba have interconnected data centers scattered across the globe. If you operate globally, you can take advantage of their reach.
Greater support for innovation – Top providers like AWS and Azure have several services that support innovative projects like big data analytics, robotics, AI/ML, AR/VR, blockchain, and so on. You can take advantage of those.
Security without sacrificing agility – Security initiatives don't have to curtail innovation, agility, and reach. You simply leave highly sensitive data in the private cloud and unleash non-sensitive data in the public cloud.
Should you go Hybrid?
It could have been possible to dismiss hybrid cloud computing in its earliest days as just another catchphrase. This is no longer the case. In 2020, more than 90% of companies are leveraging hybrid cloud infrastructure to drive their businesses, according to Gartner. Clearly, the hybrid cloud has evolved beyond the marketing hype and offers real solutions in the form of greater flexibility and lower costs, among others.
However, to harness these benefits, you need a well-thought-out hybrid cloud strategy, which involves determining which apps move to the public cloud and which ones reside on-premises. The best way to decide whether to go Hybrid or not is to weigh the costs, security, and availability implications of such a move.
Firstly, saving costs is the primary reason why organizations decide to move to the cloud. It makes sense—and many studies support the notion that hybrid cloud computing saves costs on many fronts. However, it would help if you determined where those savings will come from to decide whether to go Hybrid or not.
Secondly, you must understand and address emerging concerns about data protection, security, and compliance. Laws and regulations restrict what data gets stored on-premises and which one gets accessed on public clouds. These restrictions can determine whether you go hybrid or not.
Thirdly, you must factor in availability. For example, hosting mission-critical apps on-site can harm your business in instances where surges or bursts in processing needs surpass the computing capabilities of your servers. As such, your plan must consider scalability when it comes to computing power requirements.
How to 
S
ucceed in 
H
ybrid 
C
loud 
C
omputing with Parallels RAS
In order to maximize ROI of your hybrid cloud, one of the things you can do is ensure the components that make up your cloud infrastructure can support hybrid. That way, you can quickly get over the initial hump.  
For example, for companies who are looking to build a virtual application and desktop environment, a great way to start is by using Parallels® Remote Application Server (RAS). Parallels RAS is a virtualization solution that enables you to publish virtual applications and desktops and then have your users access them from anywhere, on any device, whether it be a laptop, tablet, smartphone, or even thin and thick clients.  
Because the virtualized applications and desktops are hosted centrally, your system admins won't have to do much endpoint device management. To access those virtual applications and desktops, remote users can use the Parallels RAS Client or any HTML5-capable web browser.  
One of the good things about Parallels RAS is that it's architected to support hybrid cloud deployments. Whether you deploy Parallels RAS on-premises, on a public cloud like Amazon Web Services™ (AWS) or Microsoft Azure, or even on hyper-converged solutions like Nutanix Acropolis (AHV) or Scale Computing HC3, the processes involved are straightforward. Any average system administrator can set everything up in no time.  
To experience just how easy it is to deploy, download a FREE 30-day trial of Parallels RAS now.
References:
TechTarget | https://searchcloudcomputing.techtarget.com/definition/hybrid-cloud 
Right Scale | https://www.rightscale.com/blog/cloud-industry-insights/cloud-computing-trends-2018-state-cloud-survey 
Forbes | https://www.forbes.com/sites/panosmourdoukoutas/2018/12/01/ibms-big-bet-on-hybrid-cloud-will-it-work/#487cffae734e 
Gartner | https://www.gartner.com/en/newsroom/press-releases/2017-04-05-gartner-says-a-massive-shift-to-hybrid-infrastructure-services-is-underway 
Network Computing | https://www.networkcomputing.com/cloud-infrastructure/managing-hybrid-cloud-3-challenges