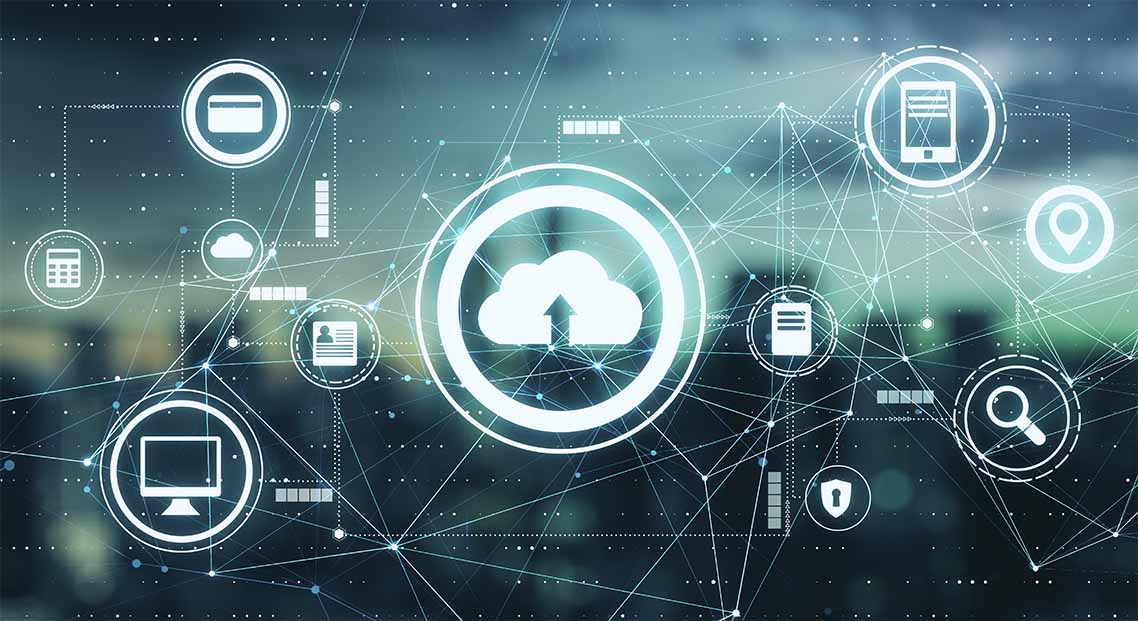 Which of the Top Cloud Service Providers Is the Best Fit for Deploying VDI?
What is a Cloud Service Provider?
A cloud service provider is a third-party company that offers a cloud-based platform, infrastructure, software, or storage services. Firms usually must pay only for cloud services they employ, much like a family would pay for energy or gas.
Besides the pay-per-use model, cloud service providers offer several benefits to companies. By avoiding the physical limitations of on-premises servers, businesses can benefit from scalability and flexibility, as well as the consistency of multiple data centers with numerous redundancies, customization by customizing servers to your priorities, and adaptable load balancing which can rapidly respond to changing requirements.
Why is Finding the Right Cloud Service Providers so Important?
It makes perfect sense to deploy your virtual desktop infrastructure (VDI) on public clouds, utilizing the Cloud Service Providers. Doing so enables you to take advantage of their exceptional capabilities in scalability, high availability, business continuity, and disaster recovery—and best of all, all at very little upfront cost. But which of the three major pubic clouds—Amazon Web Services (AWS), Microsoft Azure, or Google Cloud Platform (GCP)—should you choose?
The Benefits of using a Cloud Service Provider
Disaster Recovery
Disaster recovery is usually swift and dependable with cloud services.
Scalability
Based on business needs, customer companies may simply scale up or down their IT resources.
Cost and flexibility
Cloud services with a pay-as-you-go approach allow businesses only to charge for the services they use. Using a cloud service provider further reduces the requirement for capital equipment investments linked to information technology. To correctly break down cloud expenses, organizations should analyze the nuances of cloud pricing.
Mobility
A cloud service provider's resources and services can be accessed from just about any geographical place with a functioning network connection.
Types of Cloud Service Providers
IaaS, SaaS, and PaaS are the three most prevalent types of cloud-based services.
Infrastructure as a Service
The cloud service provider supplies infrastructure resources that would otherwise be housed in a data center in the IaaS model. Servers, storage, networking, and also the virtualization layer, may be included in these components, which the IaaS provider maintains in its data center.
Software as a Service
SaaS vendors provide a variety of business technologies, such as productivity suites, customer relationship management (CRM) technologies, human resources management (HRM) technology, and data management software, which are all hosted and supplied over the internet. Many on-premises software companies are now providing cloud-based services. Some SaaS vendors will use a third-party cloud platform, whereas others, often larger companies, will manage their own cloud infrastructure.
Platform as a Service
PaaS suppliers provide cloud services and infrastructure to consumers so they may execute a variety of tasks. In software development, PaaS solutions are often utilized. PaaS providers, in comparison to IaaS providers, will add more of the application stack to the underlying infrastructure, like operating systems (OSes) and middleware.
Amazon Web Services
 (AWS) as a Cloud Service Provider
AWS is the most established of the three cloud service providers. Although officially launched in 2006, the AWS platform has existed since 2002. Amazon's head start as a cloud service provider (CSP) has enabled it to amass the largest collection of tools and services. This can be a huge draw, as companies won't be looking for a CSP just to deploy their VDI infrastructure. They might have other cloud-based projects in mind (which they may or may not integrate with their VDI environment), and those projects might benefit from those tools.  
Microsoft Azure
Despite coming into the CSP arena eight years after AWS, Azure is no slouch. After all, it's backed by several decades of tech experience at Microsoft. Coming from Microsoft is a big advantage by itself—most companies who are likely deeply ingrained in all things Microsoft will favor Azure for its integrability with existing applications.  
Google Cloud Platform
 (GCP)
Although currently the smallest in terms of market share, one huge advantage of GCP—particularly for businesses whose IT projects are severely limited by strict financial constraints—is its pricing and discount offers. GCP was the first to offer per-second billing on both services and resources, and it's very generous in handing out discounts.    
Cloud Service Providers:
The 
V
erdict
The top three public cloud service providers have several similarities, especially when it comes to the core services of compute, storage, and networking, which are really the basic requirements for VDI. 
Picking the best one for VDI deployment is only good for comparison's sake. In the real world, you'd be better off choosing what's best for your specific needs. It might even be better if you adopt a multi-cloud strategy. In fact, a recent survey showed that more and more companies are combining AWS, Azure, and GCP. So if it makes more sense to deploy on two or even all three public clouds, then your VDI solution should readily support that.  
Deploying VDI in the Cl
oud with Parallels RAS
What you really need is a VDI deployment solution that's architected for multi-cloud. In other words, it should be able to seamlessly deploy on AWS, Azure, and/or GCP. One particular solution with this capability is Parallels® RAS (Remote Application Server). Parallels RAS is an affordable and easy-to-use virtual application and desktop delivery solution (including VDI) that readily supports multi-cloud deployments.  
Not only can it easily be deployed on all major cloud service providers—AWS, Azure, and GCP—it can even be deployed on private (on-premises) clouds, hybrid clouds, or hyper-converged infrastructures.