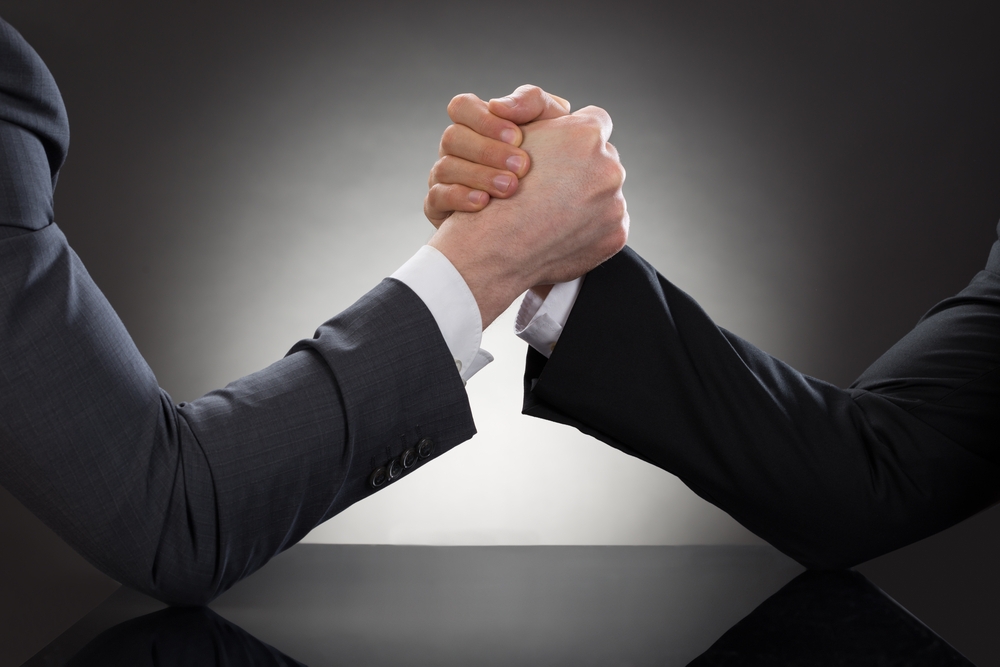 Nerdio vs Parallels RAS: different strategies for optimizing AVD workloads
Both Nerdio and Parallels provide additional value to Azure Virtual Desktop.Learn about the difference in strategy and approach between the two solutions and determine the best one for your needs.
Azure Virtual desktop as the platform
Azure Virtual Desktop (AVD) is a platform provided by Microsoft allowing organizations and managed service providers (MSPs), to provide secure access to published applications and Windows desktops in an efficient way. It is a great remote work solution for organizations that use Microsoft Azure, allowing them to support options for users to work remotely (whether they are fully remote or partial/hybrid).
Common challenges of native Azure Virtual Desktop (AVD)
Management is overly complex
Although the Azure Virtual Desktop platform provides a lot of benefits, properly managing it natively requires in-depth administrative knowledge in lots of different areas. It cannot be easily administered with just a few clicks or even just a few hours.
On the contrary, managing Azure Virtual Desktop natively requires an experienced engineer to create and deploy the various services, manage and optimize Azure compute, deal with desktop images, understand Azure pricing and Azure costs, and perform advanced auto scaling to properly optimize the management of an Azure Virtual Desktop (AVD) environment.
Lack of Azure Virtual Desktops (AVD) suitable workloads
Furthermore, running your workloads in Microsoft Azure is not ideal for every organization, every type of persona within an organization, every type of data, and every application landscape. Parallels® RAS builds the required bridges between Azure and on-premises to help you run your workloads in the most optimal way for your organization.
How to overcome Azure Virtual Desktop challenges for both your business and your users
Solutions like Parallels RAS and Nerdio Manager can help you overcome the aforementioned challenges. This blog post dives deeper into the added value that Parallels RAS and Nerdio Manager can deliver on top of native Azure Virtual Desktop, and also highlights the key differences in deploying both solutions.
Improving Azure Virtual Desktop management
Both Nerdio Manager and Parallels RAS provide great additional value to managing Azure Virtual Desktop workloads. Whether you are an enterprise, small or medium-sized business, partner, or managed service provider (MSP), both solutions offer ease of management using a single pane of glass, mitigating most of the complexity that comes with Azure Virtual Desktop.
Providing additional value since the early Windows Virtual Desktop days
Both Parallels RAS and Nerdio Manager do not replace the Azure Virtual Desktop control pane. Instead, both have a solution that directly connects with Azure Virtual Desktop and adds value on top of what Microsoft already provides. From a single console, administrators can deploy, create, access, manage, and maintain Azure Virtual Desktop.
Nerdio Manager and Parallels RAS include user profile management based on FSLogix, MSIX app attach management, and other features that, with native Azure Virtual Desktop, need to be managed using separate consoles and scripts requiring an experienced engineer. Essentially, all you need with Nerdio Manager and Parallels RAS is an Azure Subscription.
For a few examples of how Parallels RAS improves management of Azure Virtual Desktop, watch these short video clips that showcase deploying Azure Virtual desktop in minutes and the integrated management of RDP Shortpath.

Optimizing Microsoft Azure costs and storage costs
Optimizing consumption cost is critical for any organization that leverages any resources hosted in a public Cloud environment. Azure Virtual Desktop is no exception to that rule. For organizations used to an on-premises environment based on clear pricing for hardware, power, and cooling, transitioning towards the consumption-driven model of Azure and optimizing for Azure costs may be challenging.
Even for customers with experienced Cloud engineers on board, it can be tricky to predict Cloud costs taking into account Compute cost, Storage cost, concurrent users, user demand, reserved instances and many other features.
Both Parallels RAS and Nerdio empower customers, partners, and MSPs with cost optimization functionalities within the solution.    Nerdio Manager has a strong focus on predicting and reducing costs by creating an optimized Azure Virtual Desktop environment based on VM Power management, auto scaling, and converting storage to lower tier when a VM is powered off.
Parallels RAS also provides these cost optimizations and more, including capabilities to optimize the desktop images to increase user density. Read more on our automated image management, power management, and storage cost optimizations.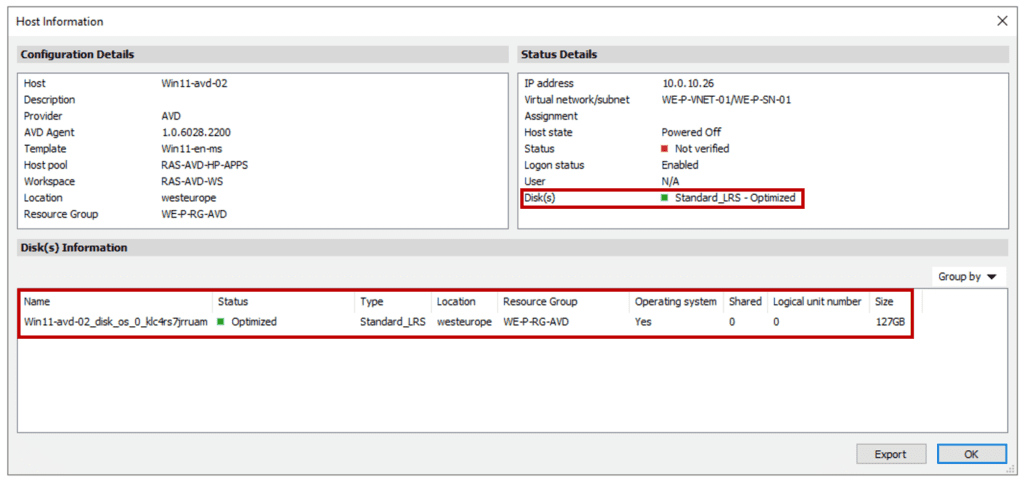 Enhancing the user experience
Azure Virtual Desktop provides a client for various platforms. Both Nerdio and Parallels are able to use this client, providing a great user experience. Parallels RAS also enhances the user experience by:
Allowing users to enumerate and launch both AVD and non-AVD resources from a single workspace app, eliminating the need for users to use different apps to access their resources.
Providing a unique way to quickly retrieve and enumerate local files and folders using drive redirection based on accelerated file retrieval, significantly reducing retrieval of local files and providing caching of local files.
Providing drag-and-drop functionality, allowing users to drag and drop files from the server to the client and vice versa.
Offering a user portal which includes branding (white labeling) to provide the user with an environment that looks familiar to the customer or end-user. This includes the ability to configure the color scheme, company logo(s), display language(s), pre/post logon messages and more.
Unlocking the ability to centrally manage connected PCs and Windows devices, as well as lock down and extend PC lifecycle by transforming a Windows PC with a thin clients' look and feel.
Azure Virtual Desktop and on-premises—best of both worlds
Azure Virtual Desktops is a great platform for many types of applications and Windows desktops. Users having the capability to access their apps and their Windows desktop from any location offers great advantages for many workloads.    Although the technology is great, it is not suitable for every type of workload, application, or data. As a company you might be subject to data sovereignty rules that prevent you from running parts of your workloads in any Cloud, or you might be subject to other legal rules and regulations.
Beyond these types of rules and regulations, Microsoft Azure might not be the most optimal solution for some specific types of application or Windows desktop workloads, because of specific hardware or low latency that is required. Although Parallels RAS is able to leverage GPU empowered VMs in Azure, there is a high cost for those VM types, and Azure compute with GPU has limited availability in all regions.
Both Parallels RAS and Nerdio Manager offer options for managing workloads outside of Azure. Nerdio provides this based on Azure Stack HCI (hyperconverged infrastructure). With Microsoft Azure Stack HCI you can run virtualized workloads and storage in a hybrid environment that combines on-premises infrastructure with Azure cloud services.
The downside of Azure Virtual Desktop on Azure Stack HCI, however, is that it requires specific hardware, introduces additional license fees, and there is no full feature parity with Azure Virtual Desktop in Azure. Moreover, Azure Virtual Desktop on Azure Stack HCI is currently still in public preview.
Parallels RAS has a different approach than Nerdio Manager. Beyond support for Azure Stack HCI, Parallels RAS can also host your workloads in any on-premises location without the need for Azure Stack HCI and without incurring any additional license fees.
Parallels RAS has a direct integration with all major hypervisors like Hyper-V, VMware, Nutanix and Scale computing. Furthermore, Parallels RAS also offers direct integration with Amazon EC2 and Microsoft Azure IaaS. The deployment is done from the same management console, included in the same user license, and accessible from the same client.
For more information read: better together: hybrid deployments with Parallels RAS and Azure Virtual Desktop.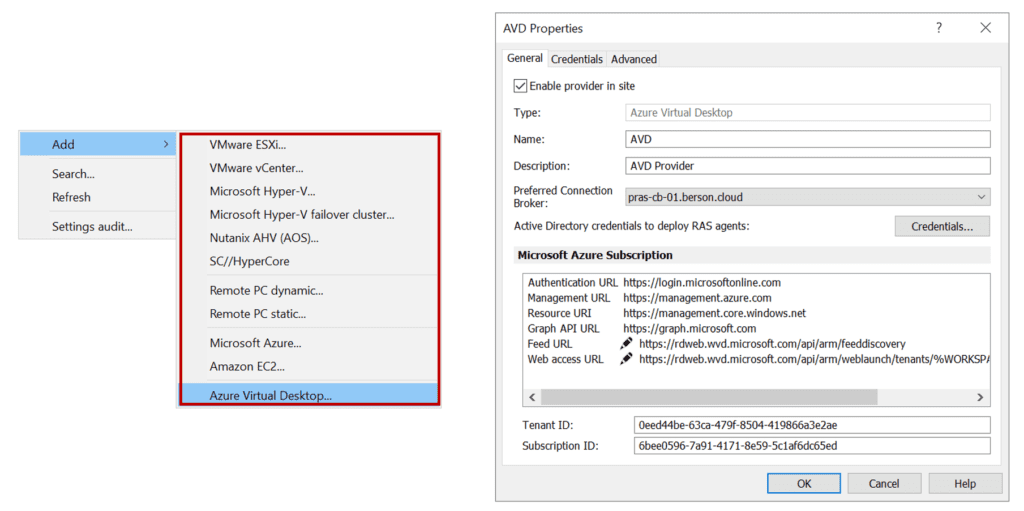 Freedom of choice and the best of worlds with Parallels RAS
When you choose Parallels RAS, you get freedom of choice, ease of management, an optimized user experience, no vendor lock-in, and optimized costs. The ability to select the most suitable provider for your needs, whether it is a cloud provider or on-premises, or a combination), brings you the best of both worlds by combining the power and flexibility of on-premises and multiple clouds. This is what makes Parallels RAS a great solution!

Interested in learning more about how Parallels RAS can make deploying Azure Virtual Desktop (AVD) as well as on-premises apps and Windows desktops easier for your own company or organization? Get your free 30-day trial now!