Private Cloud Computing Intro
Private Cloud Computing Intro: In a private cloud, a single organization has access to the entire cloud infrastructure. The typical private cloud is provisioned for the sole use of a single organization using cloud technology, with the organization managing the private cloud and its business units comprising the cloud's tenants. A common reason for implementing a private cloud is to deliver a virtual desktop integration (VDI) environment to the organization and its users. The private cloud becomes a virtual private cloud (VPC) when a third party owns and manages it for the organization.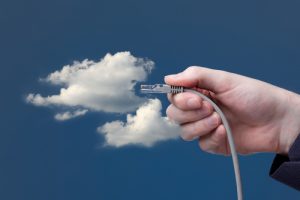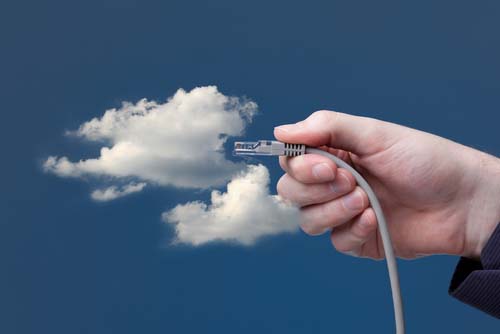 Private Cloud Computing Intro: How do They Work?
A private cloud serves a single organization with its resources. Thus, a private cloud can be seen as a single-tenant environment, with its resources reserved exclusively for the use of a single organization. It can be based on or off-premises, and either allotted already existing resources within the organization's IT infrastructure or built using added resources.
When you outsource the management of your private cloud to a third-party provider, your cloud becomes a virtual private cloud (VPC). While this setup does not seem to be that much different from a public cloud, the resources allotted to your cloud by the provider are reserved exclusively for your end users. The VPC itself is secure from the rest of the public cloud infrastructure maintained by the provider, without any other users allowed access to it. A VPC may cost more than a public cloud solution.
Private and public clouds are among the major types of cloud computing. A hybrid cloud that puts components requiring more security in private clouds and others with less intensive security requirements in the public cloud is another. There is also multi-cloud computing, which utilizes several cloud providers to meet different business needs.
The Benefits of Private Cloud Computing
Each cloud computing model has its own benefits. For private cloud computing, these include:
Improved control: Regardless of where they are hosted, private clouds give you greater control over your infrastructure and data. They allow you to implement changes whenever you want to, and your IT team can choose how to monitor them for optimal uptime.
Inherent security: Since your servers are not accessible to other users, your data is more secure by default. Your IT team can implement additional security controls if necessary.
Ensures compliance: Since private clouds are inherently more secure, this means they are perfect for organizations and industries with stringent regulatory requirements.
More customizable: A private cloud can be custom fitted to an organization's unique requirements.
Private Cloud Computing Intro: How it Differs from Public Cloud Computing
Public and private clouds share some features, foremost among which is their use of cloud technologies such as virtualization and automation, and the way they offer resources on demand and over the Internet. However, these types of cloud services also have their differences, including:
Resource sharing: A private cloud's resources are reserved for a single organization while a public cloud shares its resources among multiple organizations. At times, the number of customers sharing a public cloud's resources can number thousands, if not millions.
Tenancy: Since a private cloud, and its resources, are for the sole use of a single organization and its users, it is a single tenant cloud. In contrast, as a public cloud shares its resources among multiple users and/or organizations, it is considered multi-tenant.
Pricing: You are paying a premium on exclusivity when it comes to a private cloud. Private clouds normally cost more, considering that their resources are reserved for your use alone. Public cloud prices are typically lower, with resources offered based on fixed subscription or pay-as-you-go pricing, if not for free.
Elasticity and scalability: A private cloud may require new hardware as more users share its resources. Such hardware can be costly in terms of both time and money. In a public cloud, customers simply add capacity to meet surging demand.
Availability of technology: It may take some time to incorporate recent technologies into a private cloud, as they may prove costly and require study from your IT team. If you are using a service provider for your public cloud, chances are your provider is current with the latest technology, enabling you to leverage it when necessary.
As to which is best between a private and public cloud, the answer lies in your organization's unique requirements. As always, exert due diligence to ensure that what you are venturing into is the best for your organization.
Parallels RAS Supports Multiple Kinds Of Cloud Technologies
If you require an application and desktop delivery solution within your own private cloud, Parallels RAS is perfect for your needs. With Parallels RAS, you can deliver virtual applications and desktops to your users' endpoint devices securely, no matter the type of cloud technology used, whether it be Software as a Service (SaaS), Infrastructure as a Service (IaaS), or Platform as a Service.
Using the automatic configuration wizards and virtual machine templates in Parallels RAS, you can have your own VDI (virtual desktop infrastructure) desktops running in no time. These same features can be used to integrate Parallels RAS solutions into public cloud services such as AWS (Amazon Web Services) and Azure. Parallels RAS also supports major private cloud vendors such as Hewlett Packard Enterprise and VMware.
In addition, Parallels RAS allows management of multiple tenants in your Parallels RAS infrastructure while keeping your data secure and isolated from other tenants. You can also use it to share resources such as gateways and load balancers among various Parallels RAS farms.
Parallels RAS also supports auto-provisioning and auto-scaling. It actively monitors workloads and dynamically adjusts computing resources on demand, without requiring any manual intervention.
Parallels RAS can integrate with your existing SAML-based single sign-on provider. With its support for SSL (Secure Sockets Layer) and FIPS (Federal Information Processing Standard) 140-2 encryption, Parallels RAS eases compliance with GDPR (General Data Protection Regulation), HIPAA (Health Insurance Portability and Accountability), and PCI DSS, among other regulatory standards. Other security features in Parallels RAS include central file storage, smart card authentication, multi-factor authentication (MFA), and granular access policies.
The Parallels RAS Client supports all major desktop and mobile operating systems (OSs), including Android, Chrome OS, iOS, Linux, macOS, and Windows. Your users can also run their applications and desktops using the OS-independent Parallels RAS HTML5 web client. Both clients feature intuitive user interfaces and support native gestures.
Download Parallels RAS now!