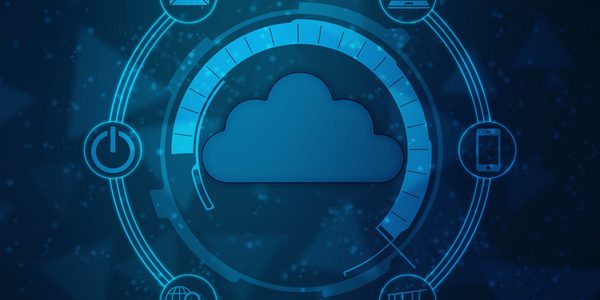 What Is Cloud Technology and What Are Its Benefits?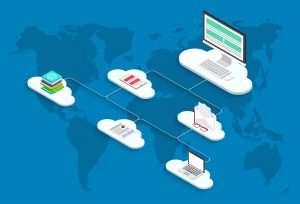 Cloud technology makes it possible to deliver computing power and resources as a service over a network. With cloud computing, you don't need the resources to be physically present at the customer's location. This is a cost-effective solution that allows companies to run IT operations as an outsourced unit without many in-house resources.
Cloud technology enables on-demand delivery of IT resources and services over the network as a pay-as-you-go model, benefitting organizations. It saves a lot in terms of upfront investment in the initial setup and management hurdles of the resources. The most beneficial part of implementing cloud technology is that resource provisioning and decommissioning take a few clicks in the web portal of the service, saving both time and money. A few global cloud technology enablers—also known as cloud service providers (CSP)—are Microsoft Azure, Google Cloud and Amazon Web Services (AWS).
Cloud technology implementation can come with built-in disaster recovery, which allows for a high-availability infrastructure, retaining users' performance in downtime situations.
Benefits of Cloud Technology
Cloud computing has numerous advantages for your organization. It enables you to set up a virtual office, giving you the freedom to connect to your company workspaces from anywhere at any time. Access to your data has never been easier, thanks to the expanding number of web-enabled devices utilized in today's work environment (e.g. smartphones and tablets).
Lower IT costs
Using cloud computing to manage and maintain your IT systems could save you money. You can save costs by utilizing the services of your cloud computing service provider rather than purchasing pricey systems and equipment for your organization.
Scalability
Your company can swiftly scale up or decrease its operations and storage requirements to suit your demands, giving you more flexibility as your needs evolve. Instead of obtaining and installing costly upgrades yourself, cloud computing service providers can take care of it. Using the cloud allows you to keep the focus on business operations instead of technology.
Business continuity
Business continuity planning requires you to protect your data and systems. Having your data saved in the cloud means that it is backed up and secured in a secure and safe location, regardless of whether you encounter a natural disaster, power outage, or other crisis. Being able to immediately access your data allows you to continue doing business as usual, minimizing downtime and lost productivity.
Collaboration
Collaboration via the cloud allows your organization to communicate and share information more simply than in previous ways. You could use cloud computing to offer employees, contractors, and third parties access to the same files if you're working on a project that spans multiple locations. You might alternatively go with a cloud computing approach that allows you to share your data easily.
Flexibility
Cloud computing provides flexible work practices for employees. For example, you can access data when at home, on vacation, or to and from work (as long as you have an internet connection). You can connect to virtual workspaces quickly and easily if you require access to your data while off-site.
Automatic updates
Your IT infrastructure can be updated with the latest technology on a regular basis, depending on your cloud computing service provider. This could involve newer software versions, as well as server and computer processing power increases.
Challenges with Cloud Technologies
While cloud technology can vastly improve businesses, challenges also exist.
There are concerns over data security and privacy, as well as migration efforts and downtimes in cloud services. Naturally, organizations are concerned about data security breaches as they would need to move data over the network.
Organizations with legacy IT systems might have difficulties integrating the existing resources into the cloud. To resolve any technical issues, users need to contact support, which may not be available 24/7.
Cloud computing services still don't offer a less complex deployment and migration process for virtualization.
Many large organizations want to adopt cloud technology services from multiple providers to avoid vendor lock-in. This adds another layer of complexity if they don't have a solution in place that can handle multi-cloud deployment.
How Parallels RAS Leverages Cloud Technology
Parallels® Remote Application Server (RAS) is your go-to choice when it comes to deploying virtual apps and desktops using various cloud technology models, such as Software as a Service (SaaS), Infrastructure as a Service (IaaS) and Platform as a Service (PaaS). With features such as automated configuration wizards and pre-built virtual machine templates, organizations can configure and deploy Parallels RAS solutions into cloud services, such as Azure, in less than 30 mins.
Parallels RAS is multi-cloud ready, providing portability and strategic benefits for larger organizations. The solution is equipped with cutting-edge security features, such as multifactor authentication (MFA), advanced permission filtering, encrypted connections and role-based access control (RBAC), eliminating worries about data transferring and access. Parallels RAS also supports hybrid cloud deployment.
Try your 30-day trial of Parallels RAS to experience the power of a VDI solution in the cloud!