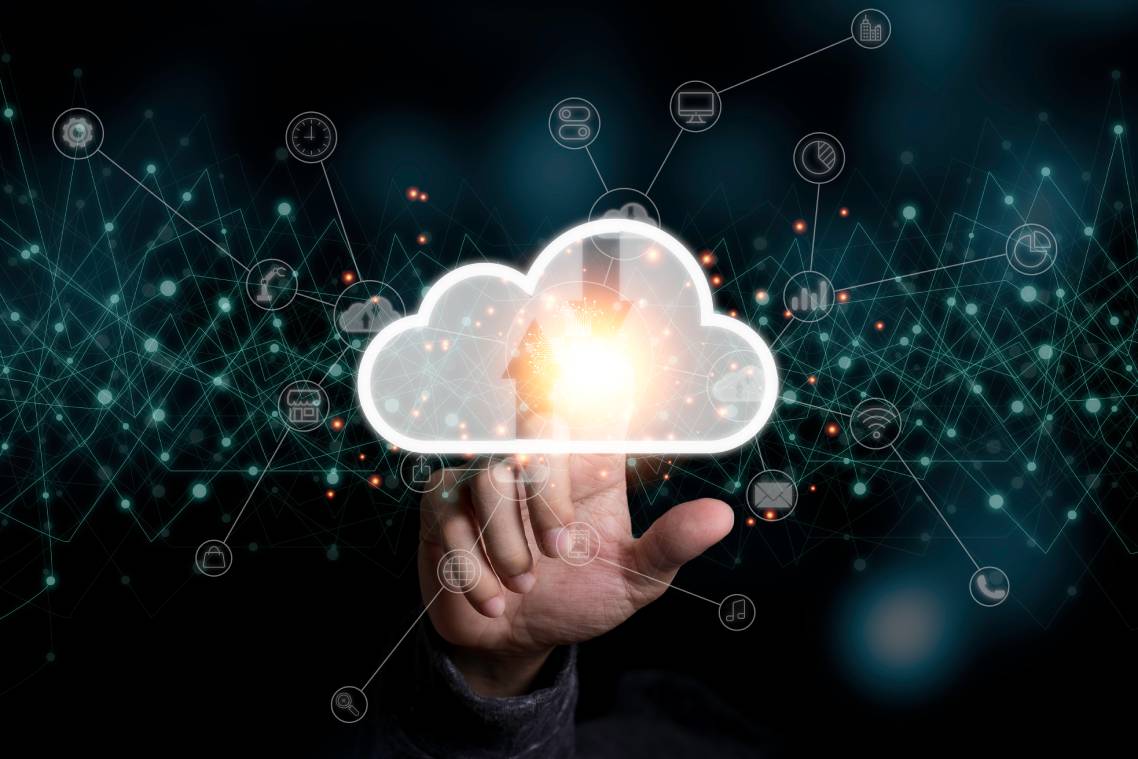 Private Cloud vs Public Cloud: How Do They Differ?
A private cloud is hosted on your own infrastructure while a public cloud is hosted on a third-party provider's infrastructure. While there are benefits and drawbacks to each type of cloud, when choosing between public private cloud, a satisfactory answer depends on your requirements. Although there are other types of clouds, this post aims to compare these two thoroughly to help you decide which is better for your needs.
What Is a Private Cloud?
Your organization is responsible for everything in a private cloud, from the physical security of the datacenter where your cloud is hosted down to the network firewall and the devices residing within your network. Thus, a private cloud is synonymous with on-premises, since it resides within your infrastructure.
A private cloud is a viable choice for organizations that already have their own datacenters. The scale of investment that is required in a private cloud also means that they are seen more often in large companies. This is especially true since a full-scale IT complement is often required to manage a private cloud.
Much work remains to be done after you have initially set up a private cloud. Not only does it require regular maintenance, but your organization must also ensure that it is secure from external threats. It is also your responsibility to upgrade it to keep up with your requirements.
A private cloud can be costly, but they are more secure than public clouds since you control everything on your end. However, vigilance is still key to ensuring that your private cloud remains operational 24/7.
What Is a Public Cloud?
A third-party vendor manages the infrastructure in a public cloud. Since the vendor provides the same services to other organizations, the infrastructure is shared with other organizations.
In a public cloud, your data is stored together with the data of other customers in the vendor's datacenter. However, your data remains separate from those of other customers, meaning you still have sole access to your data.
The practice of putting data in a shared datacenter is, by itself, not insecure. Security breaches of public clouds also rarely happen. However, the seeming lack of control over security in a public cloud can be a deciding factor for some organizations on whether to use it or not.
The more popular public cloud providers include Amazon Web Services (AWS), Azure, and Google Cloud Platform.
Public Private Cloud: A Direct Comparison
Let us see how a private cloud stacks up versus a public cloud. The advantages of both types of clouds are seen in the table below.
| Private Cloud | Public Cloud |
| --- | --- |
| Solely dedicated to your organization | Highly scalable and agile |
| Highly secure and regulations-compliant | Reduced complexity |
| Customizable to your needs | Flexible pricing, pay only according to what you need. Vendors also have different SLA options. |
| Highly scalable since you do not need to be limited by vendor constraints | No capital expenditure and maintenance costs |
| Efficient since everything is under your control | Extremely reliable due to your vendor's network of servers |
| Flexible since you can transform it to meet your requirements | Allows total focus on business, since management is offloaded from your team |
Their disadvantages are seen in the table below.
| Private Cloud | Public Cloud |
| --- | --- |
| Limited infrastructure may require costly upgrades | Minimal control, since you share the infrastructure with your vendors' other customers |
| High total cost of ownership (TCO) due to management requirements | Potential for high TCO, since you are bound to your vendor's pricing |
| Minimal mobile access | Decreased security might make it less ideal for mission-critical applications |
| On-premises computing resources may limit scalability | Potential for non-compliance due to low control |
Private clouds are best for:
Companies in highly regulated industries and government agencies that are required to secure sensitive information.
Organizations with the capability to spend money on high-performance and high availability solutions.
Large organizations with unique requirements that cannot otherwise be met by public cloud vendors.
On the other hand, public clouds are best for:
Organizations with stable computing needs.
Organizations that may require additional resources during times of peak demand and across various locations.
Software development and quality assurance environments.
What Is a Hybrid Cloud?
The hybrid cloud combines a private cloud with a public cloud, allowing seamless movement of data and applications between an on-premises environment and the public cloud.
Some advantages of a hybrid cloud include:
Control of sensitive data.
Flexibility in terms of harnessing public cloud resources when the need arises.
Easy transitioning from a private to a public cloud.
A hybrid cloud may be ideal for organizations that already have existing datacenters but want to take advantage of the benefits offered by the public cloud. Other use cases may involve organizations with unique data or regulatory requirements and those with latency issues, including those with operations abroad.
Public Private Cloud – When to Use Hybrid Cloud
Organizations servicing various industries must meet a variety of IT performance, security, and regulatory requirements.
maximizing cloud investments without sacrificing the potential benefits of either public or private cloud computing
enhancing security of already available cloud solutions, such as SaaS offers that must be sent across secure private networks
utilizing a strategic approach to cloud expenditures to alternate between the finest cloud service delivery models currently on the market
Parallels RAS Offers a Flexible Cloud Deployment Solution
Whichever type of cloud you choose, Parallels® Remote Application Server (RAS) offers your organization a flexible cloud deployment option.
You can use Parallels RAS in a private cloud by rolling it out on physical servers and virtual machines (VMs) and deploying and maintaining Desktop as a Service (DaaS) products, such as Azure Virtual Desktop. Utilizing its built-in auto-scaling and load balancing capabilities, Parallels RAS simplifies the delivery of virtual applications and desktops in public clouds such as AWS and Azure.
You can also use Parallels RAS for different hybrid cloud scenarios. This includes utilizing cloud services such as Azure Virtual Desktop with session hosts on Microsoft Azure, along with other multi-session hosts such as Remote Desktop Session Hosts (RDSHs) or single session hosts such as virtual desktop infrastructure (VDI) on-premises.
In terms of hyperconverged deployment, Parallels RAS can generate VDI desktops on-demand, enabling administrators to create and deploy guest VMs on the fly. It allows the creation of a virtual desktop as a template and the rapid cloning of hundreds of virtual desktops based on the template. It does all this from a centralized console.
Want to test these options using Parallels RAS?