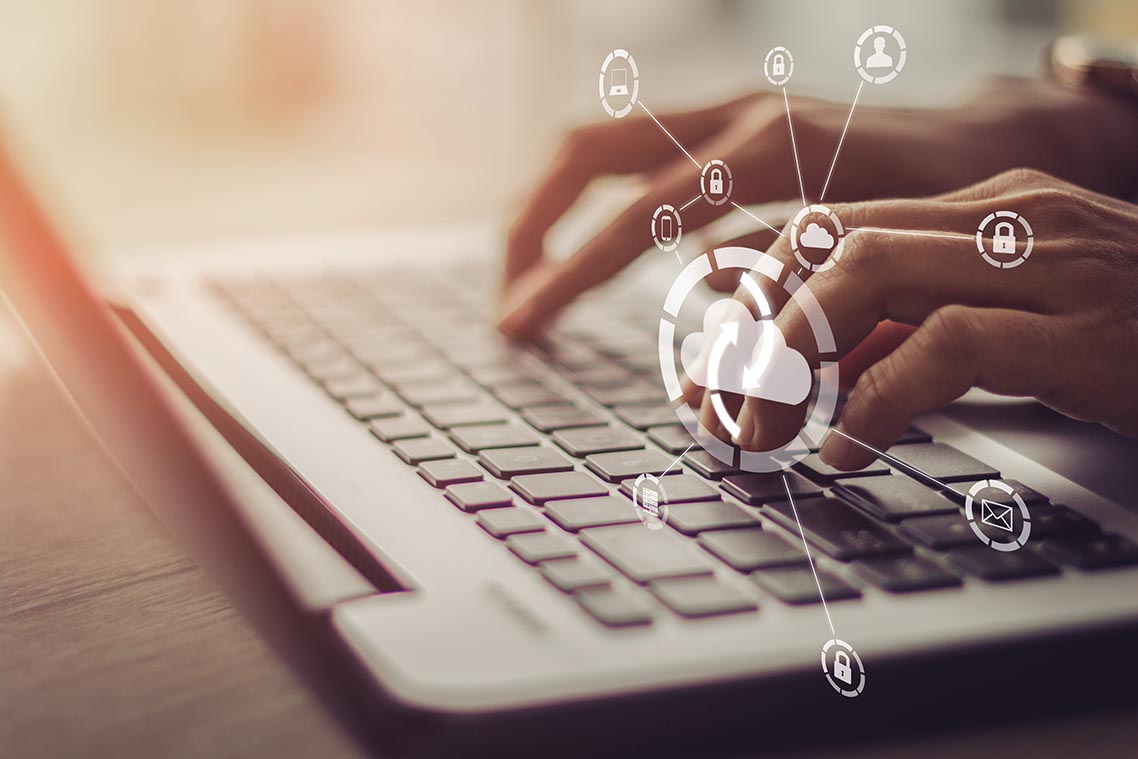 Integrate Parallels RAS with IGEL OS as Part of IGEL Workspace
Thin clients have become increasingly popular end-user computing (EUC) devices because they guarantee cost reduction and provide greater security. IGEL Workspace is a special software suite that enterprises can use to deliver corporate resources to thin clients securely and cost-effectively.
It includes the IGEL OS and Universal Management Suite (UMS) that organizations can use to turn any compatible X86 device or thin client into a highly secure and fully managed endpoint. Discover how IGEL Workspace can integrate with Parallels® Remote Application Server (RAS) to provide enterprise-grade virtual desktop infrastructure (VDI) solutions.
IGEL OS
IGEL OS is a modular, Linux-based operating system that can run on virtually any X86 device with minimal computing resources. Like other OSs, IGEL OS runs physically on the endpoint. You can install it directly on traditional PCs, laptops, and selected tablets.
You can also install the platform on unique form factors such as Intel Next Unit of Computing (NUCs) or virtual machines (VMs). The IGEL OS can also boot from existing PCs or Mac computers without conflicting with the currently installed operating system files when you use the IGEL universal desktop (UD) Pocket USB thumb drive.
Most importantly, you can install the IGEL OS on IGEL-based thin clients or on equipment from other vendors such as HP and Dell. When installed, IGEL OS standardizes endpoints and provides an adaptive configuration that users are familiar with.
It supports various remote access protocols, including Microsoft remote desktop protocol (RDP), Citrix high-definition experience (HDX), and VMware PC over internet protocol (PCoIP). As such, organizations can use IGEL OS to deliver corporate resources in various virtualization environments.
Universal Management Suite (UMS)
UMS is a core component of IGEL Workspace that allows IT teams to automate the provisioning, management, and maintenance of IGEL OS-based endpoints fully. With UMS, IT teams can onboard, index, and update all endpoints quickly from a single console containing multiple configuration templates.
UMS has three essential features: custom partitions, high availability, and the IGEL management interface.
Custom partitions
The IGEL OS is an Ubuntu Linux-based distribution that uses a mainline kernel to provide maximum hardware compatibility and flexibility. When deployed, for example, the IGEL OS locks down all the configurations and applications defined by UMS profiles.
IT teams can deploy customized scripts, applications, and other files to one or a group of endpoints running the IGEL OS with a custom partition feature. Typical use cases involving custom partitions include deploying Parallels RAS, Microsoft Teams, Zoom, or Google Chrome.
High availability
The high availability (HA) feature allows IT teams to build a network comprising several UMS servers and ensure new settings get rolled out to multiple endpoints that deliver mission-critical functions. With HA, IT teams can manage large-scale endpoint environments easily even if one of the servers becomes unavailable.
IGEL management interface
The IGEL management interface (IMI) is a representational state transfer (REST) application programming interface (API). IT administrators can use the IMI to connect to existing enterprise applications such as ServiceNow or IBM Tivoli. The IMI also provides a seamless interface for REST-compatible programming languages that developers can use to connect autonomous applications.
IGEL Workspace and Parallels RAS Client Setup
The following steps walk you through the journey of setting up IGEL Workspace with Parallels RAS Client:
Download the IGEL software. Launch your browser and point it to https://www.igel.com/download/ to download the IGEL software. This process downloads two applications: the IGEL OS and UMS.
Install the UMS. The UMS is a Java-based application that you can install on either Windows or Linux systems. If you're installing it from the downloaded zip file, you'll find only the Windows version. You'll need to download and install the Linux version separately. To install UMS on a Windows PC, double-click on the downloaded application and follow the on-screen prompts.
Install IGEL OS. Before installing the IGEL OS, you'll need to create an installation media (bootable thumb drive) from the downloaded IGEL OS file. Restart your machine, and boot from the installation media you have created. Follow the on-screen prompts to install IGEL OS on the machine. By default, IGEL OS installs all its features including Parallels Client. If you would like to install only some features, please make sure that Parallels Client is enabled in the Feature Selection dialog.
Register IGEL OS with the UMS. Once you have UMS and IGEL OS installed, the next step is to set the UMS server to find and register any available IGEL OS-based endpoints automatically. If all goes well, the UMS server onboards the selected IGEL OS devices as registered clients.
Create a basic folder structure and basic UMS profiles. Creating an organized structure for your directories is the first thing you'll want to do when setting up the UMS. The best practice is to define each profile for each task and not mix them up. This helps to maintain the configuration settings later. You can add and manage Parallels RAS connections using profiles.
Add Parallels Connection. If you haven't added Parallels RAS Connection using profiles yet, you can add it manually. To do so, start Setup on the thin client, navigate to Sessions > Parallels Client > Parallels Client Sessions, and click on the [+] icon. Expand the newly added Parallels Client Session, go to the Connection category, and fill the Primary Server, Connection Mode, Port, User, Password, and Domain fields.
Benefits of Integrating Parallels RAS Client in IGEL OS
Parallels RAS and IGEL OS combine perfectly, and organizations can use them to deliver corporate resources to remote employees in a cost-effective and secure manner. Below are some benefits of integrating Parallels RAS in IGEL OS:
IT teams can deploy corporate resources in heterogeneous environments. Both Parallels RAS Client and IGEL OS are hardware agnostic. For example, Parallels RAS can be installed on virtually any endpoint, including PCs, Mac computers, laptops, and smartphones. Similarly, the IGEL OS can convert any x86 machine to a standardized endpoint regardless of the manufacturer or form factor. This allows enterprises to deploy business applications and files in heterogeneous landscapes.
Organizations can save costs. Parallels RAS and IGEL OS can help organizations minimize capital expenditures (CapEx). Parallels RAS allows users to access virtual applications and desktops from any endpoint under the bring your own device (BYOD) (BYOD) framework. Similarly, IGEL OS can extend the hardware lifecycle, allowing organizations to avoid disruptions and costs associated with investing in new computers.
IT teams can streamline IT management. Parallels RAS Client is simple to install and configure. Users can start using enterprise applications quickly without requiring the intervention of IT administrators. Similarly, IGEL OS is easy to install, and IT administrators can leverage drag-and-drop profiling quickly to simplify their work.
Both Parallels RAS Client and IGEL OS deliver enterprise-grade security. Parallels RAS can lock down the device usage while ensuring that data never leaves the datacenter. IGEL OS's security features such as trusted execution and end-to-end encryption combined with Parallels RAS features achieve enterprise-class security.
Seamless, Secure, Cost-Effective VDI Solution with Parallels and IGEL Technology
For over two decades, Parallels and IGEL Technology have worked closely to transform the EUC landscape. IGEL Workspace brings a host of capabilities that promise to streamline EUC, making it efficient and cost-effective. Parallels RAS complements IGEL Workspace's efforts by allowing organizations to deliver virtual applications and desktops securely.
The combination of Parallels RAS and the IGEL Workspace, in particular, creates an economical, secure, and environmentally-friendly environment for delivering corporate resources across multiple locations. With the Parallels RAS USB redirection feature, IT administrators can avoid the complex processes associated with IGEL OS-based endpoints.
Experience first-hand how Parallels RAS integrates seamlessly with IGEL Workspace!