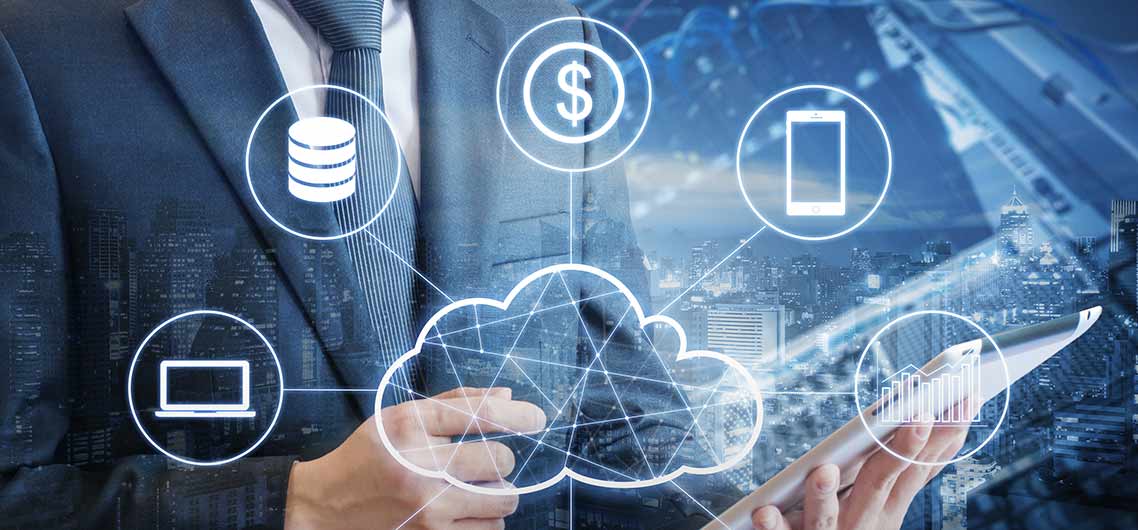 Windows Virtual Desktop Pricing Guide
Windows Virtual Desktop is a virtual desktop infrastructure that runs in the cloud and virtualizes desktops and applications. It offers simplified management and optimization for Microsoft 365 Apps, Remote Desktop Services (RDS), and multi-sessions at a low cost, making it an affordable solution for your organization.
Necessary Components for Windows Virtual Desktop
The components required for Windows Virtual Desktop are:
Azure infrastructure to run desktops and applications. Windows Virtual Desktop supports personal and pooled types of desktops. It can also be used to deliver individual applications, so it requires Virtual Machines (VMs) that run Windows. These VMs run on an Azure subscription and require computing, storage and networking resources of the Azure infrastructure.
Windows Virtual Desktop Management Service. Using Windows Virtual Desktop requires a control pane to orchestrate the creation and management of desktop and application sessions. The Windows Virtual Desktop software license subscription includes the Windows Virtual Desktop Management Service, hosted in Azure and operated by Microsoft. It can be controlled via the Azure administrator portal, REST API and PowerShell.
Appropriate software licensing. Windows Virtual Desktop also requires the combination of Windows 10 Enterprise license, and the combination of Windows Server license and RDS Subscriber Access License in order to create a desktop deployment infrastructure and use additional VMs to run.
Personal and Pooled Desktops
Windows Virtual Desktop supports both personal and pooled types of desktops.
Personal. Personal desktops have users connecting one to one (i.e., one use per desktop VM). Personal desktops have a higher price but offer a better experience and greater performance.
Pooled. Pooled desktops have multiple users on the same VM. With pooled desktops, you reduce the cost per user, but sacrifice experience and performance.
Consumption Costs
Consumption costs for Azure resources that support Windows Virtual Desktop session host VMs depend on the following factors:
Average number of users per vCPU.
Average RAM per user.
Size of Azure VM (Esv3, Dsv3 or NVv2).
Type of storage used by each VM (Standard hard disk drive (HDD), Standard solid-state drive (SSD) or Premium SSD).
OS disk capacity of each VM.
Amount of data transferred out of Azure per user.
Backup, replication, Virtual Private Network (VPN) and other infrastructure services used.
Use of reserved instance (Pay-as-you-go, 1-year, 3-year reservations and so forth).
To model what-if scenarios and better understand exact costs, you can use pricing tools such as the Azure Calculator.
Windows 10 Enterprise Licensing Costs
The Windows 10 Enterprise licensing cost depends on the kind of subscription you use. The available subscription models are:
Microsoft 365 (E3, E5, A3, A5, Business)
Windows (E3, E5, A3, A5, Business)
Windows 10 Enterprise Virtual Desktop Access (VDA)
For legacy RDS, you need a Windows 10 Enterprise license and a combination of Windows Server License and RDS subscriber Access License. The approximate cost for a Windows 10 Enterprise subscription is $7 per user, per month, while the Windows Server and RDS subscription costs around $6 per user, per month.
Parallels RAS and Windows Virtual Desktop
Parallels® Remote Application Server (RAS) 18 integrates with Windows Virtual Desktop. It greatly extends and simplifies the capabilities of Windows Virtual Desktop by unifying and managing all workloads and resources from a centralized management console. Organizations can integrate Parallels RAS deployments with Windows Virtual Desktop, delivering a single solution to end-users. Read more about the integration of Parallels RAS with Windows Virtual Desktop.
Interested in checking out Parallels RAS? Download your 30-day trial of Parallels RAS today!
---
References