Introduction
There's no denying that organizations of all sizes and types are looking to the cloud for all kinds of solutions; the advantages of the cloud are numerous and offer ways for organizations to overcome a range of challenges presented by today's world.
However, moving to the or choosing to use the cloud is not without challenges of its own.
We sought answers from 805 industry-leading IT professionals to shed some light on how organizations approach the cloud.
Their responses revealed a strong inclination towards hybrid cloud adoption and underscored the reasons and aspirations behind this growing trend.
"In today's constantly evolving technology landscape, one thing is clear: the cloud is not one size fits all. That's what is causing many companies to turn to the hybrid cloud. It's like a carefully crafted mix that provides both flexibility and security while keeping costs in mind. If companies use this mix wisely, they are prepared for a whole range of scenarios."
Key takeaways
Over half of the respondents — 64% — had already implemented a hybrid approach to the cloud in July 2023.
Reasons for choosing the hybrid cloud vary, with 49% of respondents citing its increased flexibility, 46% the improved security, 45% seeking cost savings, 44% needing increased reliability, and 40% looking for better scalability.
The hybrid cloud facilitates working from anywhere, with 77% of respondents also working within a hybrid model, spending some time on-site and some time working remotely.
Legacy apps remain essential to many organizations, with 49% depending on them with no plans to phase out legacy applications. However, another 46% report being dependent on legacy applications as of July 2023, but plan to phase them out within the next 5 years.
Cost is a major factor in how our respondents approach the cloud, with 31% reporting that the ability to transition incrementally (and therefore minimize or control costs), and 28% saying that the ability to strategically deploy specific use-case scenarios based on cost factors is their most important cost-benefit expectation.
The technical skills gap remains an issue for many organizations seeking to get maximum value from the cloud, with 33% of respondents pointing out the lack of in-house expertise and another 15% citing difficulty finding the appropriate talent. Furthermore, 62% of our survey respondents view that the lack of cloud management skills at their organization as a major roadblock for growth.
Agree with any of these takeaways? Interested in learning more about solutions that help to alleviate some of these challenges?
Start your full-featured trial of Parallels RAS now.
Try now
Methodology
In July 2023, the Parallels team conducted a survey using MSI's (Market Survey Intelligence) FlexPanel for Business.
We gathered a sample from 805 IT professionals spanning North America and Europe (about half of those surveyed were in the United States, with another quarter in the United Kingdom and the last quarter in Germany).
Of those surveyed, 8% work fully remotely, 15% were fully in the office or on-site, and the majority, or 77%, followed the hybrid model.
As per the survey requirements, all of the IT professionals surveyed used the public cloud in some way, shape, or form, whether their organization operated completely in the public cloud or took a hybrid or multi-cloud approach.
The group surveyed represented a mix of generations, with 16% being part of Gen Z (born 1997 or later), 20% being part of Gen Y or the Millennial generation (1981-1996), 21% identifying themselves as Gen X or being born between 1965 and 1980, and the final group being what's referred to as the Baby Boomer generation, or those born before 1965 (7%).
What is the hybrid cloud?
A hybrid cloud approach involves owning and managing a mix of on-premises resources, private and public cloud services as part of their IT infrastructure.
Google defines hybrid cloud as "mixed computing environment where applications are run using a combination of storage, computing, and services in different environments — public clouds and private clouds, including on-premises data centers or "edge" locations.".
What is the difference between a hybrid cloud and a multi-cloud approach?
While a hybrid cloud involves a combination of on-premises, public, and private clouds, a multi-cloud approach uses two or more public cloud services.
What's more, while not every company or organization uses a hybrid model, almost no one relies on a single public or private cloud to fulfill all their needs, so nearly everyone is utilizing a hybrid cloud in some way, shape, or form.
Why do organizations choose a hybrid cloud approach?
The majority of our respondents have already opted in and were actively using the hybrid cloud at the time they were surveyed, with 64% following a hybrid approach as of July 2023, 24% using the public cloud, and another 12% using the multi-cloud (defined a mix or combination of one or more public clouds).
What's more, 38% of those surveyed plan on pushing for an increased hybrid approach in the next year, especially in Germany with 56% of IT professionals seeking to embrace the hybrid approach in the next 12 months.
The 38% accelerating a move to the public cloud (along with the 38% pushing a hybrid approach) might be aligned with how 89% believe that the public cloud offers significant value.
It's a solid majority, given that only 11% believe they aren't getting value from the public cloud, and only 3% plan to completely move their workloads from the public cloud to on-premises.
We see that organizations are moving to the hybrid cloud and find value in the public cloud as well.
Why are they considering this approach?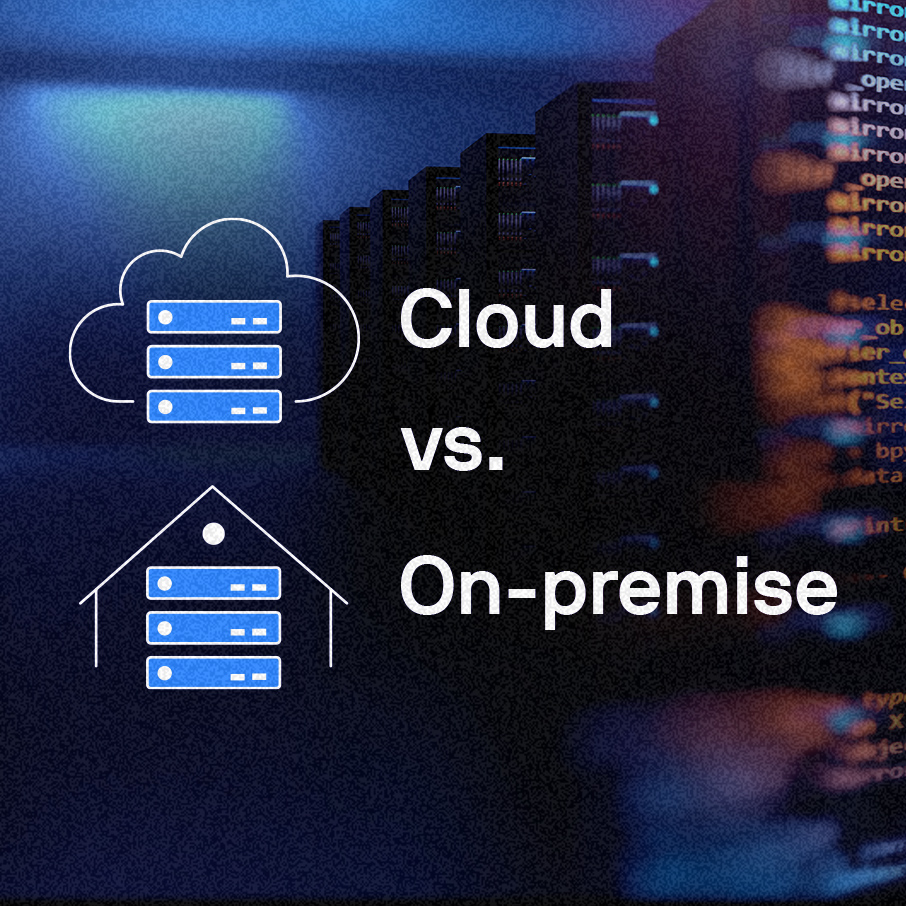 With 49% saying it's for increased flexibility and 46% citing the improved security, it's clear that our respondents found myriad benefits in the hybrid cloud.
Many of our respondents cited flexibility and security as one of their primary reasons for choosing the hybrid cloud over 100% public and 100% private clouds, with the breakdown as follows: 49% chose the hybrid cloud because of increased flexibility, 46% for improved security, 45% for cost savings, 44% for increased reliability, and 40% for more scalability.
The hybrid cloud presents a significant advantage by enabling companies to harness the strengths of both models.
The prioritization of security by IT professionals in selecting the hybrid cloud is not surprising.
As the frequency of cyberattacks continues to rise, security concerns have become a pressing issue for numerous IT leaders, likely causing anxiety and restless nights.
Ideally, data that is of a highly sensitive nature or subject to regulatory mandates is prudently retained on-premises rather than being stored in the cloud.
Cost is also another reason that organizations opt for hybrid cloud solutions.
Cloud adoption is often driven by the cost savings associated with lower capital expenditures (CapEx) as companies no longer need to invest in physical infrastructure such as data centers.
However, it is important for businesses to also consider the long-term operating expenses (OpEx) associated with cloud migration.
The study delved further into the primary cost-related advantages anticipated from a hybrid approach.
Out of the participants, 31% asserted that adopting a hybrid approach mitigates expenses associated with transitioning to the cloud (alongside potential risks) by managing the shift in incremental steps rather than all at once.
Maintaining a combination of public cloud and on premises also tends to be more optimal in regard to costs/total cost of ownership versus having everything in a single location or bucket.
Another reason why a 100% public cloud environment is not an option for many companies is also because of the complexity to get there, with 41% of respondents citing the complexity of cloud migration or migrating to the public as a primary concern, even as 89% expressed their satisfaction with the benefits derived from the public cloud.
Read on to learn more about the value organizations find in the hybrid cloud and the reasons why they are opting for it in growing numbers.
Key reasons for using a hybrid cloud approach
Here's how survey respondents broke down the main benefits they receive from using a hybrid cloud approach:
Flexibility is a major reason that organizations look to cloud solutions in general, with 49% of survey respondents citing using the hybrid cloud as a key to increased flexibility.
Furthermore, 24% of respondents cited that improving IT agility and simplicity at their organization was a key goal in the next two years, followed by improving performance (or speed and reliability) at 19%.
Interestingly, 13% also reported that they aim to improve sustainability through initiatives like implementing energy-efficient hardware and data centers, as well as adopting virtualization and cloud technology.
Finally, organizations opt for using hybrid and public clouds because of their perceived value; in fact, 89% of respondents reported that they believe they get the most value out of the public cloud.
With cost being a primary factor in choosing IT solutions (and budget being a significant consideration in general), it's difficult to disagree with a more cost-effective solution.
But why else are organizations turning to the cloud?
Security and the hybrid cloud
Data security is vital for organizations of all types and sizes, of course, and ensuring or even augmenting data security is one of the major reasons why survey respondents choose the hybrid cloud, with 46% of those surveyed saying that it will help them bolster their cyber security efforts.
This may be tied to how one third or 33% of respondents said they are not getting the maximum value out of the public cloud because of security issues.
Moreover, 27% of respondents reported that enhancing data security is prioritized as their top goal for improvement during the next two years, which based on the learnings above, may point to more organizations adopting the hybrid cloud to fulfill that goal.
Work from anywhere
Hybrid and remote work became the standard during 2020 and the subsequent years, and accordingly, organizations needed to find (sometimes temporary) solutions that enabled these types of work.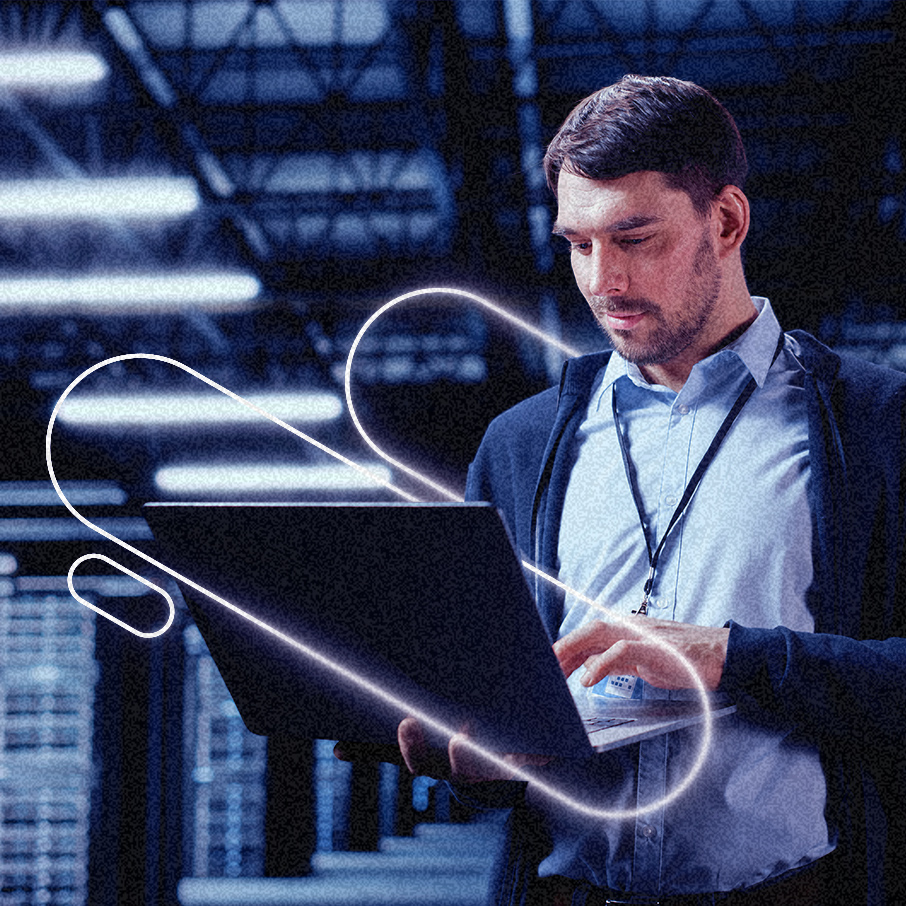 However, despite some companies returning to the office, the concept of hybrid work and "work from anywhere" is here to stay.
This means that many organizations are implementing more permanent solutions to enable working remotely or work from anywhere policies, including a hybrid cloud approach.
After, all the hybrid cloud can be a cost-effective method of facilitating the ability to access data, desktops, or apps from anywhere.
Therefore, it is hardly surprising that out of the 83% of respondents who currently work in a hybrid (remote + office) structure, 91% use the hybrid cloud.
Furthermore, 59% of those respondents who work in a hybrid structure also say they will push for a hybrid cloud approach.
69% of IT professionals surveyed that work in a hybrid manner (partly in the office and partly remote) reported that they want to implement a hybrid cloud approach in the next year; this would likely enable teams to access the apps and data they need from anywhere and it could be ramped up or down based on need.
This group is more eager to adopt the hybrid cloud than their counterparts who work fully on-site or in the office; only 14% of IT professionals who are required to work solely on-site or in the office said they wanted to adopt a hybrid cloud approach in the upcoming year.
Enabling legacy applications
The significance of legacy applications for companies is frequently underestimated. These applications pertain to older software designed for outdated operating system versions.
With 49% of IT professionals surveyed claiming that they currently need legacy Windows and Linux applications and will continue to need them in the next five years, solutions (including the hybrid cloud) that enable access to legacy apps will continue to be necessary, at least in the near future.
Only 4% of those surveyed reported that they did not use any legacy apps.
While there are multiple reasons to continue to use legacy applications including institutional knowledge and the need to hire and/or train teams on new solutions, continuity issues, and more, one of the most obvious reasons that organizations keep legacy software (and hardware) in place is the prohibitive costs of updating or modernizing their tech stack.
A hybrid cloud approach helps to overcome these challenges, by enabling incremental changes (and therefore incurring incremental costs).
In fact, 31% of survey respondents reported that the ability to make a series of incremental transitions via a hybrid cloud approach was one of their most important cost-benefit expectations.
Costs of the hybrid cloud
Cost plays a key role in selecting any kind of solution or technology, of course, and the cost factor is one of the main reasons that organizations turn to the cloud, as mentioned above and laid out in the chart below.
Respondents could choose their single most essential cost-benefit with the hybrid cloud.
Cloud solutions are often more affordable than private servers or data centers and adopting a hybrid approach allows for incremental changes (and, therefore, incremental costs). It enables organizations to avoid provider lock-ins, giving them more room to negotiate the best possible pricing structure.
What's more, the second-most popular answer was the ability to determine where best to deploy specific use-case scenarios based on cost factors, which speaks to the above point regarding strategically using the (more expensive) private cloud where needed and the less expensive public cloud where that level of security is not.
Alleviating skills gaps
Finding and hiring talent is often a challenge for IT leadership. It goes to follow that while organizations are embracing the cloud, they need to source and retain the IT talent to manage it.
62% of our survey respondents view the lack of cloud management skills at their organization as a key roadblock standing in the path of growth.
Moreover, 33% of respondents cited the lack of in-house expertise, and another 15% report difficulty finding the appropriate talent.
The existing digital skills gap or lack of talent available can push businesses towards less complex solutions due to the simplified IT infrastructure and associated maintenance involved. This may also be connected to organizations leaning into a hybrid cloud approach in the coming years.
Simplified or more automated solutions for hybrid cloud deployments (like Parallels RAS) may be the answer to the skills gap, since they offer many (if not all) of the same benefits as more complex solutions.
For example, the C-Suite is turning to automation to attract and retain the best employees who can help lead digital transformation efforts, help create cost-saving efficiencies, and more.
Automation frees up time and effort to be better spent on upskilling and growth opportunities as opposed to dealing with complex infrastructure and related IT challenges.
Despite growing rumblings about companies returning to the office, it is clear that remote work is what the people want, with 98% of workers wishing to work remotely at least some of the time.
Organizations need to offer solutions that enable working from anywhere.
The future is hybrid
During our research process, we discovered that for many organizations, the path to a bright future lies in adopting a hybrid cloud approach, especially as it helps to address many of the goals cited by organizations as laid out in the graph below:
It is clear that IT leaders are seeking streamlined and agile solutions that allow them to efficiently deploy and manage diverse workloads while avoiding excessive expenses, security risks, and other complexities.
"Balancing and operating multiple clouds, on-premises technologies in data centers and on the edge, along with networking and client endpoints is the reality of today's hybrid computing model."
"Companies that crack the code on hybrid operations will be able to take advantage of agile provisioning, reduced operating costs, and the ability to implement security as needed."
The hybrid cloud model provides a balance between various cloud deployments, offering flexibility, cost savings, and improved security. As companies look to optimize their IT infrastructure and transition to the cloud, the need for simple and agile solutions becomes apparent. With the hybrid cloud steadily gaining traction, it appears to be the way forward for most companies, providing them with the means to manage workloads efficiently without overspending on high public cloud costs.
Ready to begin your hybrid cloud journey with a streamlined solution that enables flexibility and protects your security?
Start your trial of Parallels RAS!
Try now
How Parallels RAS can enable the hybrid cloud
As the digital landscape continues to evolve, companies are seeking robust and flexible cloud solutions to meet their diverse needs.
Our survey data indicates a clear shift towards the hybrid cloud approach, with 64% of organizations hosting workloads in this manner. Only 24% of organizations rely solely on the public cloud, while a mere 12% leverage multi-cloud solutions. This shift is driven by several key factors that make the hybrid cloud a preferred option for many companies.
However, a fully public cloud environment is not feasible for many companies due to the continued importance of legacy Windows and Linux applications, as stated by 49% of respondents. Additionally, 62% of organizations acknowledge the lack of skills for public cloud management as a significant roadblock for growth.
Accordingly, a hybrid cloud solution, such as Parallels RAS, offers significant advantages for organizations looking to leverage the scalability and flexibility of cloud computing while maintaining control over their data security and governance. Parallels RAS has been recognized as one of the top hybrid cloud solutions in the industry, being shortlisted for the 2022-2023 Cloud Awards in the Best Hybrid Cloud Solution category. This recognition is a testament to the solution's simplified architecture, seamless integration with various providers including Azure Virtual Desktop, and cost-effective licensing model.
One of the key benefits of Parallels RAS is its ability to enable hybrid and remote work by providing secure access to applications and desktops from anywhere and on any device. With features like auto-scaling and auto-provisioning, power management, and device-agnostic access, Parallels RAS ensures a seamless user experience while optimizing resource utilization. This flexibility is crucial for organizations that have diverse workforce needs and require access to applications and data from multiple locations.
In addition to its flexibility, Parallels RAS also addresses the security concerns associated with cloud storage. By supporting hybrid cloud deployments, Parallels RAS enables data segregation, allowing organizations to store sensitive data on-premises while leveraging the scalability and efficiency of the cloud for non-sensitive data. This approach ensures that organizations can maintain control over their critical data while still benefiting from the advantages of cloud computing.
Regardless of whether a given organization is using on-premises, public, or private cloud solution (or a hybrid or multi-cloud approach), IT leadership must consider factors such as infrastructure, IT staff, cost, and industry standards.
While on-premises solutions provide direct control and potentially lower long-term costs, they may require a significant investment in hardware and maintenance. On the other hand, public cloud deployments offer scalability, reduced upfront costs, and efficient data recovery but may come with challenges such as rapid cost increases and connection-dependent user experience.
This is why a hybrid cloud solution like Parallels RAS — one that combines the best of both worlds — allows organizations to harness the power of the cloud while maintaining control over their critical data.
With its secure and scalable architecture, seamless integration with various providers, and robust feature set, Parallels RAS is a valuable tool for organizations looking to optimize their IT infrastructure and enable hybrid work environments.
Ready to get started? Try Parallels RAS now.
Try now