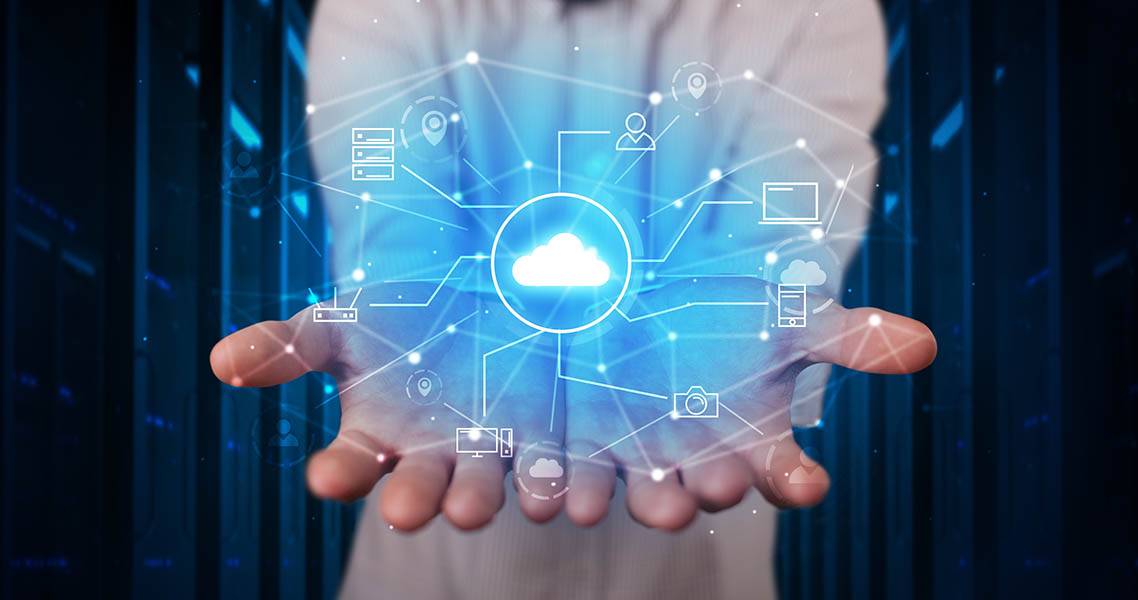 Hybrid Cloud Management Tools: What You Need to Know
Organizations turn to hybrid cloud computing when their IT infrastructure requirements are best served with a combination of public and private clouds. However, hybrid clouds are more complex in terms of management. With the proper hybrid cloud management tools, you can keep the combined workloads of your public and private clouds running smoothly. This article discusses the importance of hybrid cloud management tools, tips, and strategies to ensure that you have the proper tools to meet your hybrid cloud computing needs and how you can make your hybrid clouds more efficient with Parallels® RAS.
Importance of Hybrid Cloud Management Tools
The advent of cloud computing saw the rise of public and private clouds. Albeit more expensive, private clouds are ideal for businesses governed by strict data regulations, among other factors. Public clouds are not only cheaper but are more accessible, and hosted as they are by companies that have invested significant amounts in putting up the required infrastructure.
If your cloud computing needs require a mixture of public and private clouds, and you decide to implement your IT infrastructure in a manner that utilizes both types of cloud computing, what you have is a hybrid cloud. The earliest hybrid clouds were separate instances of public and private clouds running together. Today, leading cloud service providers such as Amazon Web Services (AWS), Azure, and Google have made it possible to power up hybrid clouds more easily with products such as AWS Outposts, Azure Arc, and Google Anthos.
While hybrid cloud creation has become easier, hybrid cloud management remains more complex than managing private or public clouds alone. While the current crop of built-in tools has improved tremendously, they still are not enough to meet the demands of hybrid cloud management. It is important to have the proper tools for managing your hybrid clouds to ensure that you are utilizing the full potential of your hybrid cloud environment.
Essential Hybrid Cloud Management Tools
To help your hybrid cloud environment run more smoothly, your suite of cloud management tools must include the following:
Server administration tool: With servers being the building blocks of any IT infrastructure, including hybrid cloud-based ones, it is essential to have a full-featured tool for administering them.
Task automation: Your IT team will benefit from automating tasks such as infrastructure provisioning, systems configuration, and application deployment. If the tool enables automation of the more complex tasks of managing your hybrid cloud environment, such as DevOps and compliance, so much the better.
Security management: While you can opt to put your more sensitive data in your private cloud, you still need to have a tool that enables your team to apply patches when and where applicable. Such a tool should enable your team to lock down your IT environment when necessary.
Predictive analytics: With this utility, your IT team can identify threats to your environment before they happen. It should also provide you with tips and measures for handling issues in your environment.
Hybrid cloud manager: With this tool, you can perform lifecycle management for your clusters, maintain policy compliance, deploy applications consistently across all your clouds, and allow your IT team to know the status of your hybrid cloud at any given time.
Strategies and Tips for Using Hybrid Cloud Management Tools
Ideally, your hybrid cloud management tools have the full capabilities mentioned in the previous section, from server management and provisioning to patching, deployment, migration, and troubleshooting.
In addition, your hybrid cloud management tools should be able to help you determine the areas where you can implement cost savings without compromising your infrastructure's security. An area to look at is if your tools support the deployment of your applications via more efficient Kubernetes containers. Another is if they can help you modernize your legacy applications.
Finally, look to your tools to help you with strategies such as on-demand billing for your applications, enabling you to avoid paying potentially large overcapacity charges. Outside the purview of your hybrid cloud management tools but still beneficial to your organization is identifying marketplaces where public cloud services are offered at wholesale prices, allowing you to save even more.
Leverage Multiple Hybrid Cloud Management Tools with Parallels RAS
Parallels RAS is a complete virtual desktop infrastructure (VDI) solution that enables seamless delivery of virtual desktops and applications to any endpoint device. From a centralized console, Parallels RAS facilitates creating and deploying VDI desktops and applications on demand with templates. To access the resulting virtual desktops and applications, all you need is the Parallels RAS Client or any HTML5-compliant web browser.
Parallels RAS supports a wide array of cloud services and technologies from leading providers such as AWS, Microsoft, and Google, hyperconverged solutions such as Scale Computing HC3 and Nutanix Acropolis, and even Remote Desktop Session Host (RDSH). An intuitive user interface makes the platform easy to navigate, even for novice users.
Parallels RAS is ideal for hybrid cloud deployments that utilize a mix of on-premises datacenters and private and public clouds. It integrates with Azure Virtual Desktop and Amazon Web Services (AWS) and supports Windows 10 Enterprise multi-session. It also supports leading hypervisors such as Microsoft Hyper-V and VMware ESXi.
See how easy it is to manage your hybrid cloud environment with Parallels RAS.