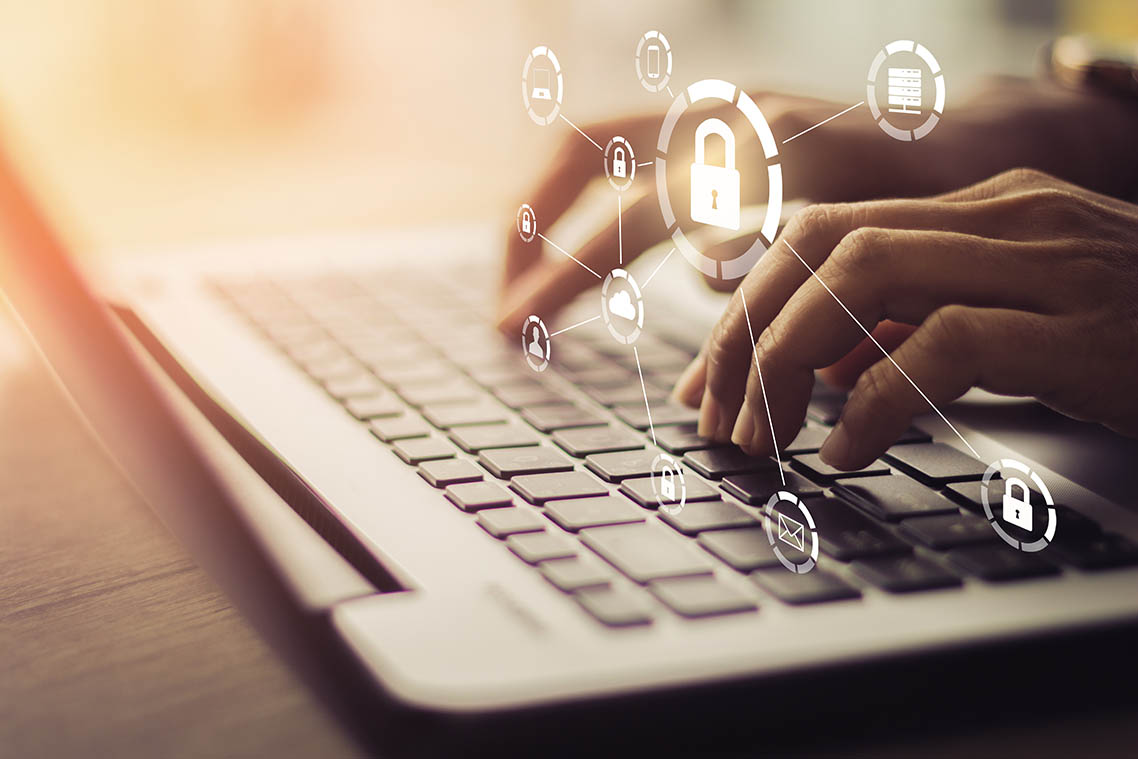 The Importance of Performing an IT Security Audit
The internet started in the 1960s as a collaboration between academic institutions in the US, the UK, and France. With the launch of the first website in the early 1990s, internet usage grew rapidly, helped along by the rapid rate of technological advances during that time. Today, it is rare for organizations not to have an online presence. Cybercrime incidents have increased as well, even with the technology used widely for nefarious means, including hacking through secure networks. In 2020 alone, cybercrime rose by 300%, with each data breach costing an organization an average of $3.86 million. From $3 trillion (about $9,200 per person in the US) in 2015, it is estimated that cybercrime will cost organizations $10.5 trillion (about $32,000 per person in the US) annually by 2025. To help mitigate the threats posed by cybercriminals, organizations have a wide array of measures at their disposal, including IT security audits. This article discusses IT security audits, including their benefits and how to perform them.
Definition of an IT Security Audit
An IT security audit helps an organization assess how secure its network and systems are against potential cyberattacks. Both physical and software security practices are evaluated during an IT security audit.
Physical security is reviewed based on access to hardware and other equipment. Building and site security should be more than adequate. If anyone can gain access to your sites and hardware with ease, measures are taken to ensure that these gaps are addressed. As for software, vulnerability scans and penetration tests, among other methods, can be undertaken.
Organizations can be confident with their security practices if they pass IT security audits without raising any red flags. However, if an audit finds security practices to be inadequate, steps are taken so that the organization can pass the security audit the next time around. In addition, compliance issues are addressed immediately to avoid potentially costly fines.
With regular IT security audits, organizations can understand the gaps, if any, in their network and systems. They can then strengthen their networks and systems accordingly.
Types of IT Security Audit Assessments
There are four types of IT security audits that your organization should undertake on a regular basis. They are the following:
Vulnerability scanning: This involves assessing your security practices for weaknesses that can be exploited by cybercriminals. Aside from evaluating physical security, the team tasked with performing this type of assessment may run software built specifically to scan for vulnerabilities.
Penetration testing: This involves employing an outside expert who uses white-hat hacking techniques to penetrate corporate networks surreptitiously so that IT staff will not have time to respond until it is too late. For comprehensive coverage, both internal and external systems are subjected to hacking attempts. Once the tests are over, security breaches found are presented to staff, which then goes on to implement expert recommendations on how to strengthen system defenses.
Risk assessment: This identifies the risk posed by existing security practices and is often undertaken as an effort to determine potential compliance issues.Compliance audit: This is undertaken to ensure that the organization is compliant with regulations governing its industry. It is tied directly to the organization's continued business operations since compliance issues can lead to costly fines, or in the worst case, business shutdowns. This is used in heavily regulated industries such as healthcare, finance, and retail.
Best Practices for an IT Security Audit
To ensure accuracy of your IT security audits, make sure to follow the best practices below:
Inform your people ahead of time about an audit. Your staff can provide valuable insight if you inform them about audits beforehand. Moreover, they can help you choose a time that is suitable for everyone on your team. This way, the audit will not interfere with your operations.
Ensure that the audit team has access to all your available data. Ask auditors what information they need so that you can prepare ahead of time. This assures auditors that you are willing to provide them with as much information as possible. It can also prevent delays in conducting the audit.
Bring outside people to conduct the audit. Impartial auditors are best since they will not have any qualms bringing their findings to your attention. An audit team composed of your employees may not be as forthright as external auditors.
Perform frequent audits. Since new vulnerabilities may appear at any time, it is best to conduct regular audits throughout the year. If you miss an audit, your systems and practices may already be vulnerable without you knowing about it. This can prove potentially disastrous to your organization.
How to Perform an IT Security Audit
The typical IT security audit involves the following:
Outlining the assessment criteria: Define the audit's general objectives and scope. Everyone should sign off on the methods for performing the assessment, gathering the results, and addressing any issues found during the audit. The audit's success criteria should be laid out so that those concerned will know when their performance is up to par and what they need to improve on at the conclusion of the audit.
Planning the security audit: Break down the general objectives by each department's priorities, then select the tools and methods that will be used during the audit. Ensure that the audit will gather the correct data by drafting appropriate questionnaires and surveys.
Implementing the security audit: Keep appropriate documentation throughout the audit proper. Monitor progress and collect data so that you can retrieve them at any time when needed. Have the results of previous audits on hand so that you can compare them with current practices. This way, you can determine if points of concern raised during prior audits have been addressed.
During the entire course of the audit, you can run into any number of difficulties, including poorly defined scope and requirements, people pushing back against the audit results, or a lack of focus on risk. Be mindful that the audit is there to uncover risks to your operation, and have the will to implement the required changes when needed.
Benefits of IT Security Auditing
There are a myriad of benefits to regular IT security audits, including:
Helping document your existing security practices and processes.
Knowing if your current security structure is up to par with industry standards.
Knowing which security practices pose potential risks to your organization.
Determining the gaps in your staff's security training and awareness, and what they need to improve on.
Security Audit vs Test vs Assessment
The idea of an audit is distinct from other procedures like exams and evaluations. An audit can confirm that a company is following internal security policies and procedures as well as those specified by standards organizations and regulatory bodies.
A test is a technique to ensure that a certain system is operating as it should, such as a penetration test. IT experts doing the assessment are searching for openings that might lead to vulnerabilities.
A scheduled test, like a risk or vulnerability assessment, is called an assessment. It considers how a system ought to function before contrasting it with the system's actual state of functioning.
Parallels RAS: A Secure VDI Solution
The typical virtual desktop infrastructure (VDI) involves deploying virtual desktops to on-premises datacenters. However, a VDI often groups servers and applications on the same infrastructure, opening your organization to potential risks. Other components of the VDI, including hypervisors, virtual machines (VMs), and the network itself, can pose risks to your overall security posture as well.
Parallels® Remote Application Server (RAS) is a user-friendly and secure VDI solution for your corporate data. It works with major hypervisors and Microsoft Remote Desktop Services (RDS) and offers robust yet affordable protection for your enterprise security concerns. Parallels RAS also helps secure your data from data leakages and other malicious activities.
Additionally, Parallels RAS provides the following benefits:
Protects sensitive data in your datacenters using Secure Sockets Layer (SSL) and Federal Information Processing Standards (FIPS) encryption protocols.
Supports both multifactor authentication (MFA) and demilitarized zone (DMZ) deployments for highly secure connections.
Uses integrated encryption to secure channels between servers and clients operating over the cloud or an on-premises network.
Provides a robust security infrastructure for remote access by real-time monitoring of abnormal and sudden changes in your VDI.
Restricts access to sensitive data based on user or group, or media access control (MAC), internet protocol (IP), and gateway addresses.
Download the trial to start using Parallels RAS for your VDI.